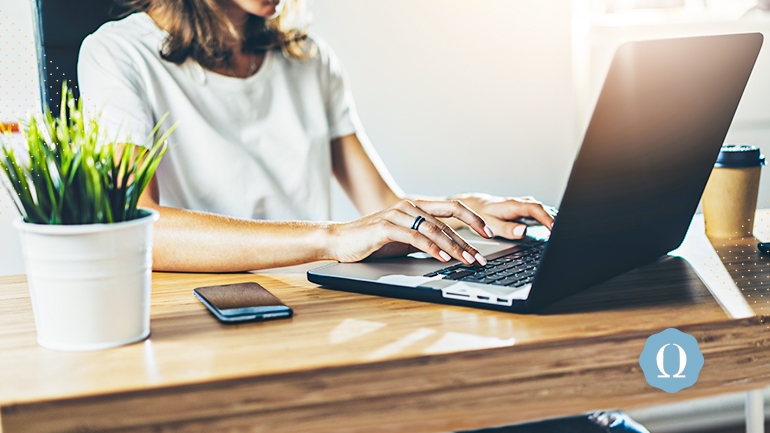 Sorority communication is about getting sisters together.
Getting sisters together, it turns out, is also harder than it seems. That's why the sorority gods invented the points system.
It's not that sisters don't want to participate in chapter events. Their lives are just hectic, and getting them all in the same place at the same time can be a nigh-impossible task.
But often, the problem with participation isn't sisters at all. It's the way chapter manages expectations.
Think about everything in a sister's head at any given moment. Ever-changing class and assignment schedules, work shifts, and campus events, plus their social and family lives.
It can be a lot. The thing they need most as college women is consistency from their sorority chapter.
Using the points system to track sisters' attendance can be a useful tool, but you need a system in place that makes it effective.
If you're using a random spreadsheet to track points, you may be using this system inefficiently or doing extra work.
---
OmegaOne sorority communication software integrates your points tracking system, event management, and chapter alerts all in one centralized hub.
---
It helps you streamline event and project management, keep in constant, real-time communication, and get sisters where they need to be consistently.
That's what makes OmegaOne The Best Tool for Sorority Points Tracking Ever.

Save the Date: OmegaOne's Shared Chapter Events Calendar
The first step of setting up consistent participation from sisters is getting everyone on the same page, every time.
The problem with announcing event details at chapter meetings is that things often change. A venue is double-booked. A caterer falls through. There's an 80 percent chance of rain during your Founders Day barbeque at the park.
Things happen. You're used to that. But you don't have time to go around face to face telling every sister when any little thing changes.
You'd spend more time tracking down your sisters than actually putting a sorority event together.
A Facebook group is serviceable in a pinch, but it isn't designed for your chapter and it isn't integrated with your events and points tracking systems.
OmegaOne's shared calendar lets you set:
location
date and time
event details
who can see the event
notifications and reminders
recurring events (such as chapter meetings, study hours, etc.)
check-in options
and many other customizable details.
Sisters can view these custom color-coded events on a shared calendar via their OmegaOne mobile communication software. They can also check in to events using geolocation on their phone, or other check-in options.
When a sister is invited to an event, they'll be informed of event updates on their "wall," a list of recent alerts and messages.
Can't make it because of an emergency? No problem. Sisters can send an appeal to officers using OmegaOne as well.
Basically, OmegaOne keeps sisters consistently informed about where they're supposed to be and when they're supposed to be there.
This will drive attendance and cut down on the time officers spend dealing with tracking sisters' whereabouts.
Checking in with Sisters
Keeping tabs of attendance points manually means you also must have officers who keep track of sign-in sheets and then enter each sister's points for every chapter event.
This can be a process that's time consuming and error prone. It also makes it harder to reach your goal of effective sorority communication.
With OmegaOne, sisters can check in using the same system you use to manage your events calendar and your points management.
You can set sister check-in options for:
geo-location-based check-ins during set times
a QR code
a custom numeric passcode
This gives you a range of options, depending on what works best for your chapter and the specific event.
Not only do these check-in options eliminate the need for check-in sheets and manual attendance tracking at events, they help you track study hours.
Typically, you need a proctor at a study location, ensuring sisters complete their mandatory hours.
With OmegaOne, you can set multiple study locations, dates, and times, and allow sisters to check in and out by the geolocation feature on their phone.
Study hours are an important part of chapter participation, since academics are a big deal for every sister on campus.
They also factor into your points system.
Here's how.
The Point of Sorority Points Tracking
Points tracking is a drag for the sister who gets stuck logging the numbers, although it's a necessary tool to help sisters understand the expectations of participating.
When your points system is separate from your events management system, it's even more of a pain in the butt.
OmegaOne software allows you to assign a points value to events you plan, so there's a clear and logical set of actions the chapter takes to get sisters together for events, study hours, and chapter initiatives and projects.
Altogether, the process looks something like this:
The sister sees event details on shared chapter calendar.
The sister also sees event updates on her OmegaOne wall.
If the sister can't attend, she appeals through the OmegaOne system
Otherwise, the sister shows up and checks in via OmegaOne.
The sister receives her points automatically, which are logged in the points database stored in OmegaOne and managed by officers.
Sisters accrue points through event attendance, study hours, philanthropy hours, and other acts of participation. You can set and manage this information through the OmegaOne points management system.
You can set points possibilities per category, link these points possibilities to calendar events, manually assign member points and manage appeals, and view and manage all points data for sisters through this system.
From an event and points management system, OmegaOne's system is designed to give your chapter a step-by-step process to drive attendance and participation and help you reach your goals.
OmegaFi offers software solutions for sorority chapters for recruitment, budgeting, communication, and more. Learn more about our services or call direct at 800.276.6342.
Leave your questions or comments about OmegaOne's sorority points tracking system in the comments below!