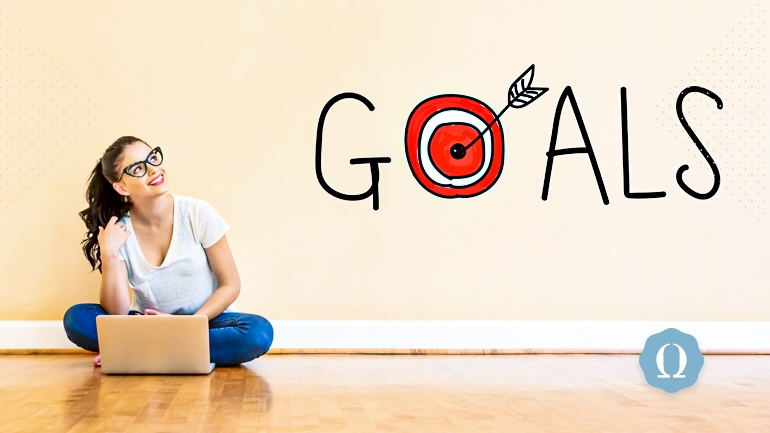 You can see how your sorority communication goals impact your chapter now, here, in this moment.
But how do these goals influence sisters' future growth and development—both as individuals and a group?
There are proven communication techniques and goals that will benefit your chapter both in the short term and much later.
What exactly does that look like?
In large part, it means never losing focus on the shared chapter goal of sustained growth and prosperity. It means setting the next generation of sisters up for success. It also means prioritizing goals that benefit your sisterhood in the present, but which have a lasting impact.
OmegaFi offers solutions and digital tools like OmegaOne to help you set up sustainable communication goals and practices.
Learn More about OmegaOne Here
OmegaOne sorority communication software:
Let's talk about how a chapter software tool like OmegaOne can help you build good Sorority Communication Goals for Now (and Later).
1. The Magic School Bus and Sorority Academics

Remember Miss Frizzle? That lizard her class kept as a pet? The redheaded dweeb Arnold who—for some reason—didn't trust a rickety school bus to fly into outer space or inside the human body?
Yes, that zany bunch of grade schoolers got themselves into some sticky situations. But they also taught generations of kids that education is fun and valuable.
Think of your academics chair as your Miss Frizzle and your chapter as your . . . anthropomorphized magical bus?
The point is that communicating your academic goals starts with the baseline of study hours.
Here's how OmegaOne helps meet those goals.
The Short Term
Your chapter likely already sets regular study hours sisters must attend. Often, you'll use a proctor to track attendance, and sisters study in pretty much the same places every week.
Yet OmegaOne allows you more freedom and consistency with your study habits with:
the ability to set multiple study locations
allowing sisters to check in and out of proctorless study hours within certain geo-locations, using their phones
an appeals system so sisters can communicate with officers about missed hours
This makes study hours practically automatic, and builds good academic habits so officers can focus on other projects, like setting up a Greek peer tutoring program or build a plan for a merit-based scholarship.
The Long Term
Good study habits will get your chapter GPA up now, but putting school first in a clear and consistent way builds a better future for sisters.
You'll get higher grades by developing values and habits of self-reliance and personal growth, which in turn will help sisters have successful post-graduate careers and become influential and engaged alumnae.
2. Mark Your Calendar: Event Attendance and Working Together
It's simple: If sisters don't show up to chapter events, then your efforts and initiatives will fail.
Participation trophies may not be a real thing, but the rewards and benefits of sisters working together are tangible.
So if sisters think that getting out of events is an option, it may be a breakdown in consistent communication and clarity about events, attendance points management, etc.

In the same way OmegaOne helps get you consistently on track when boosting your grades, our software also helps you maintain a constant stream of clear communication about expectations for sister participation. Here's how.
The Short Term
OmegaOne's event management system is multi-pronged, and includes features such as:
a shared chapter calendar
This helps officers announce what, when, and where events and chapter projects will take place with a shared, digital calendar. Sisters can access this color-coded calendar with OmegaOne on their mobile devices, with real-time updates, ensuring all members are on the same page when it comes to chapter participation.
As with study hours, chapter administrators can set specific guidelines when it comes to checking in to chapter events, including a geo-location-based check-in and check-out, a passcode, or a QR code. Event check-ins can be limited to a certain timeframe or left open. This keeps sisters accountable for attendance without needing to physically check in with an officer and eliminates the need for keeping tedious spreadsheets.
points tracking and appeals
It's likely that you're already tracking sisters' points for attending chapter meetings, events, philanthropy projects, etc. This can be time-consuming and lead to miscommunications, depending on how it's handled. OmegaOne gives you the ability to track and manage points directly within its system. You can also manage appeals for non-attendance in a clear and consistent way.
The Long Term
Seeing a boost in event attendance over a single semester is great! But that alone doesn't necessarily mean you'll see the same results next semester.
It's all about building consistent participation via strong communication.
OmegaOne software isn't a Band-Aid for a disengaged chapter. Rather, it's a tool to accentuate real efforts to better come together.
Use it to build a consistent system of how and where sisters strategize chapter projects.
If sisters know they can always check the shared calendar and will be reinforced by clear announcements and reminders about events in chapter meetings and so forth, then you'll likely start to see consistent participation across the board.
Building a Culture of Communication

We've built OmegaOne to reflect the everyday, real-life communication goals of sorority chapters across the country.
We try to help you meet these goals with a system that makes chapter announcements fast, easy, and accessible; allows customizable email and text groups, as well as file sharing, so officers can dictate the conversation from the top down; and focuses on academics and coming together face to face as often as possible.
Building a culture of communication means having a holistic, sustainable approach between all officers, members, and alumnae. It means having a process of building on past success when it's time to pass the torch to new members. It means coming together with a shared confidence and vision.
It's what successful sororities are all about.
OmegaFi offers software solutions for sorority chapters for recruitment, budgeting, communication, and more. Learn more about our services or call direct at 800.276.6342.
Leave your questions or comments about our sorority communication goals in the comments below!