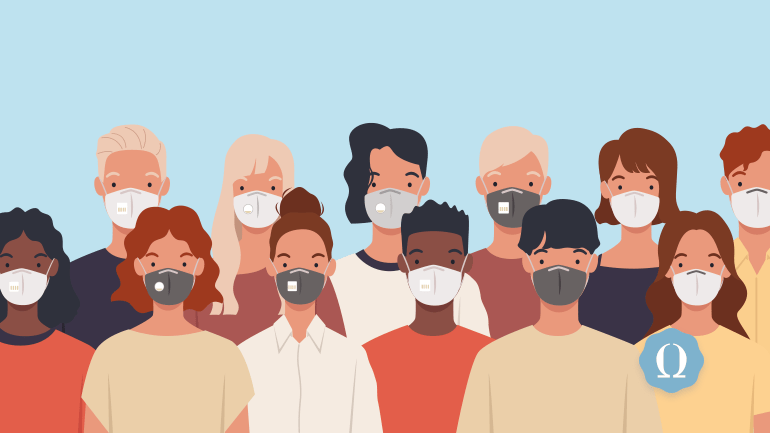 Fraternity and sorority recruitment can be intimidating enough while residing on campus, even if all brothers or sisters are living together and in regular communication with one another. The COVID-19 pandemic has made recruitment much more difficult, which means chapters need to find ways to be as successful with recruitment as they have in years past. Even if your fraternity recruitment plans are firm and reasonable, these new circumstances could put a wrench in those plans.
Fraternity Recruitment Success
The sororities and fraternities that are most successful at fraternity recruitment have learned certain tricks of the trade, and how to win recruitment. Successful recruitment thoroughly relies on proper planning, and not just planning that begins a few weeks before recruitment week. This is one reason why you should elect a recruitment chair or officer, who can delegate smaller tasks to other members.

Those newest members of the chapter need to become familiar with fraternity recruitment basics. It can be daunting to be on the other side of recruitment; but, as someone who recently went through recruitment yourself, you can use what you learned from the recruitment process.
Pacing is an integral aspect of fraternity recruitment. You need to determine how many recruitment events to hold and when they will occur. Be sure to connect with future brothers and sisters as early as you can, even if they haven't shown any interest in Greek life or in your particular fraternity or sorority.
Fraternity Recruitment in the Age of Coronavirus
Holding retreats can be very beneficial to brothers and sisters; and, now, in the age of social distancing and self-quarantining, virtual retreats can be a great way to maintain solid communication, especially with regards to fraternity recruitment.
You may also want to hold a digital fraternity recruitment workshop, which can help to maintain solid recruitment goals and doable methods of obtaining those goals. Obviously, you're accustomed to meeting face-to-face to prepare for recruitment, so the fraternity recruitment chair has a lot of work to do in managing recruitment long-distance.
You're probably already using Zoom, a free video conference software, to communicate with family members and with friends while stuck at home. These Zoom meetings can consist of up to 100 people and each has a 40-minute limit. If your chapter requires more flexibility, you can opt for one of their paid plans, starting at $14.99/month.

Fraternities and sororities not only thrive on personal connections, they require it in order to stay afloat, attract new members, and stay involved in Greek life. Of course, now that everyone is off-campus, personal connections are much more difficult to establish and maintain. Fraternity recruitment relies on making personal connections, which includes shaking hands and not socially distancing from one another. Fraternities and sororities will need to come up with off-campus solutions that work for them, which can vary depending on what recruitment tools are available.
If you need to meet one-on-one with a PNM (potential new member), you may want to use FaceTime or another video calling app to accomplish this. These apps are usually fairly easy to use, and are a great way to continue fraternity recruitment while off-campus.
You can interact with PNMs in other ways that suit your chapter's hobbies and skills. For example, if the brothers in your fraternity play lots of video games, play an online game with a PNM. Or, if the sisters in your sorority are musically-minded, share an Instagram Live stream of you playing or singing music.
Maybe you want to hold weekly fraternity recruitment committee meetings -- led by the recruitment chair -- via Zoom, Google Hangouts, or another platform. You can use these opportunities to go through the current PNMs, discuss overall fraternity recruitment strategies, and the like.
You may want to reach out to your regional fraternity director, who could help your fraternity or sorority manage its virtual operations as they relate to fraternity recruitment and other important tasks. Don't be afraid to also contact alumni, chapter advisors, and anyone else you think could help you in these crazy times. Remember: we are all in this together, and we're all adapting to this new environment.
How Fraternity and Sorority Software Can Help with Fraternity Recruitment
Yes, tools like virtual retreats and digital recruitment workshops can be beneficial, but they can only do so much. There's still a great deal that the chapter is missing out on by not being together on-campus.
Fraternity recruitment software like OmegaRecruit can help you with fraternity recruitment.
OmegaRecruit is specifically designed to benefit fraternities and sororities as they prepare for recruitment. This premium software enables you to keep track of all PNMs so that you are as prepared as possible when recruitment finally arrives.
If you're looking to improve communication in regards to chapter communication, OmegaOne is a great tool. It is especially important in this pandemic to ensure that your brothers, sisters, chapter advisors, etc. are staying healthy and safe. Remind them to: wash their hands often, remain at least six feet away from others, refrain from touching their faces, stay home if they're sick, and wear masks when in public places. When in doubt, check with the CDC for the latest guidelines and recommendations.
OmegaFi's software can be especially useful during the COVID-19 pandemic. Despite the fact that college campuses are now closed, fraternities and sororities still need to operate while off-campus. OmegaFi can help you continue to pay dues, rent, and other fees while ensuring that all remote work for the chapter is as smooth and efficient as it is when on-campus.
You can learn more about OmegaFi and our products by visiting www.omegafi.com. Or call 800-276-6342 or email us at info@omegafi.com.