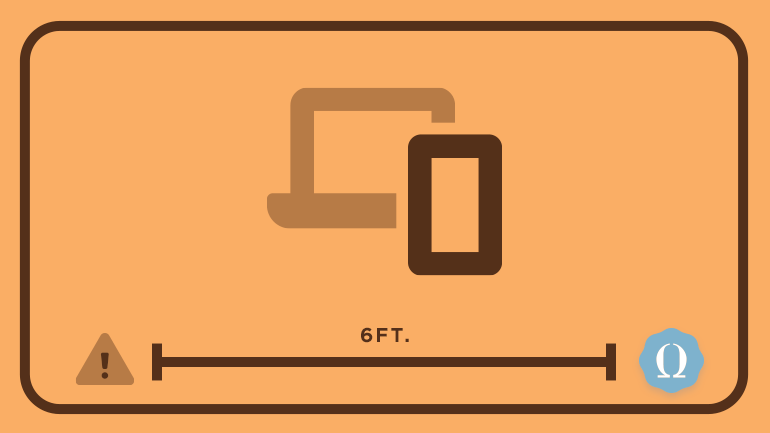 Fraternity communication software should reflect our digital world while also bringing people together.
Yet, given the COVID-19 global health emergency and social distancing rules, coming together takes on a different form.
Learn More about OmegaFi's COVID-19 Response Here
Everything from classes to chapter meetings to hanging with friends and family has been transplanted to video chats on the computer or phone screen.
These changes have given every fraternity chapter pause. How do you manage your chapter if you can't even stand within high-fiving distance of each other?
Fraternity communication software is a major piece of how you solve that puzzle.
OmegaOne is a premium communication software option for you to keep in touch and manage your chapter remotely.
Try OmegaOne for Your Chapter Today
This software offers the functionality to connect in good times and bad—when you can see each other in person and when you can't.
A few key OmegaOne features to keep brothers communicating are:
a shared, customizable chapter calendar
event management options
virtual check-in to events or study hours
an attendance points and appeals system
centralized wall alerts
match up brothers who share classes to study together
send emails, texts, or share files to custom groups
pay membership fees electronically
This software is designed to help your chapter communicate toward shared goals during normal circumstances. But with the right approach, it can be used to navigate a socially distanced fraternity world, too.
Here's how.
Fraternity Communication Software Brings You Together (Virtually)

Chat apps and social media are aimed at keeping you glued to your phone--separately. Fraternity communication software brings you together.
It does this by putting chapter management and goal-setting at the center of communication. You're touching base not only to waste time on your phone, but to achieve chapter initiatives in an organized fashion.
The reason for this is obvious: Brotherhood is all about building something together.
But what about when you can't be together? What do you do when the chapter house doors are locked, the campus is empty, and you're all spread out in different places?
OmegaOne software can help brothers communicate through a tough situation.
Here are some quick steps to bring brothers together, at a distance, using OmegaOne:
Use the shared chapter calendar feature as much as possible.
Obviously, there will be a downtick in "events." Chances are you're going to be scheduling things like teleconference meetings, virtual retreats, and one-on-one social meetups for brothers. Also, it may be more difficult to get everyone to participate. Things are universally hectic, so cut brothers some slack. Still, keeping brothers on schedule can build a much-needed level of normalcy. Plus, you can schedule exec board meetings, and share related files and communications only among officers. This keeps the chapter leadership sharp and constructive.

Academic tools will raise grades and spirits.
OmegaOne's academic tools include scheduling study hours and tracking attendance via a code or other check-in options. However, if it's too difficult to keep your study hours going long distance, OmegaOne also allows brothers to connect based on who's sharing classes and form independent study groups.
Keep in touch and keep it positive.
OmegaOne offers many channels to connect and keep brothers in the loop. This includes sending alerts, texts, emails, and shared files to customizable groups of recipients. You can also ask questions and poll brothers. Most times you use these for official chapter business. However, now's the perfect time to infuse the conversation with some positivity. Remind brothers this won't last forever. Ask them how they're doing. Share archived pictures from past chapter events, to remind them of the good times. A little positivity goes a long way.
Let's Talk COVID-19 (in Small Doses)
Yes, we're all sick of hearing about it. It's a constant negative stream of news, and some of our families have already been impacted by it. This is definitely not a pleasant topic for anyone.
However, it's never a bad idea to share major updates (especially when they're positive).

Make sure brothers are familiar with CDC guidelines for COVID-19
If you hear COVID-19 updates about your university or fraternity from the national HQ or chapter advisors, relay that to brothers to keep them in the loop.
Remember that responsible communication is of the utmost importance now, to keep your members safe.
OmegaFi provides software tools to fraternity chapters for recruitment, budgeting, communication, and more. See what we have to offer here or call us direct at 800.276.6342