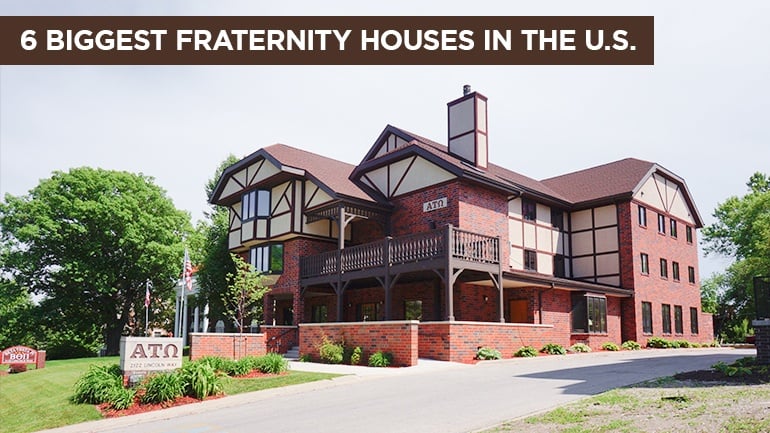 As we near the end of 2016, we are entering an era of big, or more accurately bigly. American ingenuity has always existed to push the notion of what we truly consider big. Whether it's the world's largest bowling pin or the world's biggest ketchup bottle, America exists to be bigger--and therefore better--than all of those around us. It's in our blood, it's in our nature. As a country of 50 gloriously United States, the U.S. is one of the single largest countries by size second only to Russia and somehow Canada.
In the spirit of bigly, Manifest Destiny, and Westward Expansion, OmegaFi is here to present to you the 6 biggest fraternity houses in the U.S., and why these giants among fraternity houses should not only be celebrated, but also revered for what they truly are: physical representations of greatness.
The entries presented on this list are among the biggest fraternity houses within the U.S., they appear in no particular order.
6. Delta Lambda Chapter House of Pi Kappa Alpha- Florida State University- Tallahassee, FL

Beginning this list at number 6, the Delta Lambda chapter of Pi Kappa Alpha is infamous around Tallahassee. Hosting a pirate-themed annual party each year called Pikes of the Caribbean the brothers of Pi Kappa Alpha know how to make the most of their house. Frequented often by celebrities of any kind (actors, athletes, rappers, singers) the house is known around Tallahassee for being the biggest in Florida and has actually had an episode of MTV Cribs profile it.
Delta Lambda House Tour: Sneak Peek
5. Alpha Kappa Chapter House of Pi Kappa Alpha- University of Missouri S&T- Rolla, Missouri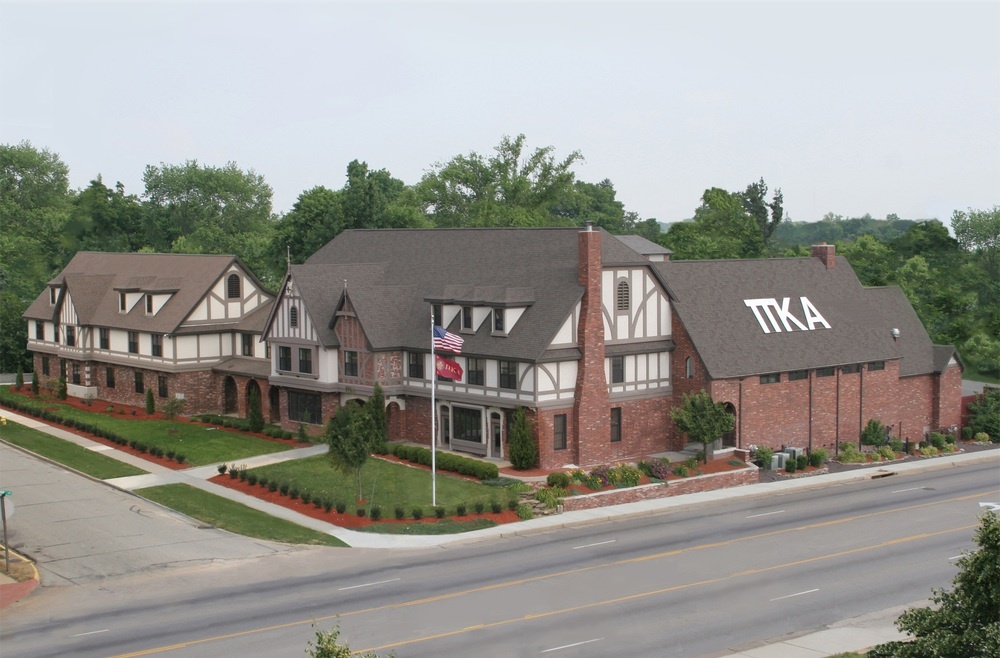 In a fraternity house the size of a city block, we've got the brothers of the Alpha Kappa chapter of Pi Kappa Alpha at the University of Missouri S&T. In a sprawling 28,000 sq ft facility, the Pi Kappa Alpha fraternity house is capable of housing up to 104 brothers comfortably. Sporting an impressive foyer at the houses entrance, the brothers of Pi Kappa Alpha understand the virtues of good presentation. Upon entering house one is immediately greeted by the fraternity's impressive trophy collection. Moving throughout the house, the space is equipped with a variety of amenities such as Wolf Hall—where the brothers host social gatherings, chapter meetings and dine, as well as a industrial style kitchen, full-time cook, two laundry room facilities and several study rooms.
Alpha Kappa House Tour: Sneak Peek
4. Gamma Chapter House of Alpha Gamma Rho- Penn State- State College Pennsylvania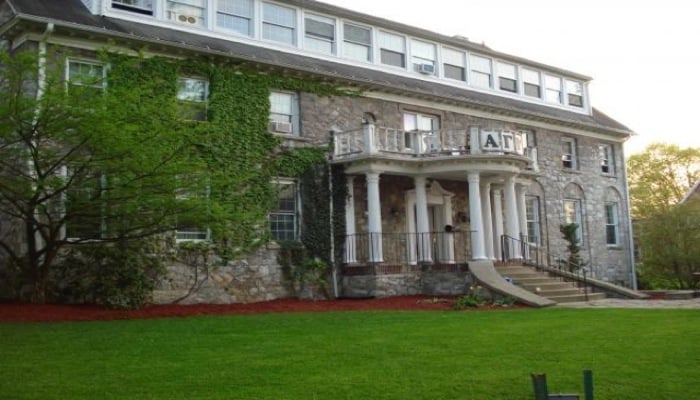 The Gamma chapter of the Alpha Gamma Rho fraternity of Penn State has a lot to brag about. Known for their scholarship, alumni and philanthropy this group of young brothers are also known for their sprawling fraternity house composed of stone and brick as solid as their fraternal bond. Seemingly constructed by masters of masonry, the fraternity house of the Gamma chapter of Alpha Gamma Rho was settled at 322 Thompson Street (today, 322 fraternity row). Composed of limestone, it's aesthetic and longevity is both timeless as well as functional. Although the house burned down in 1966, it was reopened in the Fall of 2010.
Gamma Chapter House Tour: Sneak Peek
3. Chi Chapter House of Kappa Sigma- Purdue University- West Lafayette, Indiana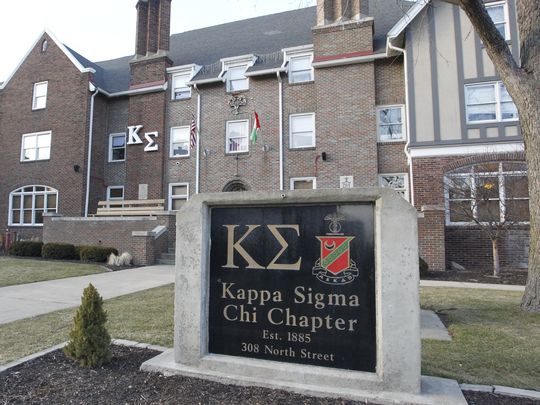 The Chi chapter of Kappa Sigma of Purdue University's fraternity house is easily recognized by its huge block letters outside of its entrance and its frequent use of its outdoor space. Although the climate of West Lafayette, Indiana isn't always the warmest, the brothers of Chi chapter do their best to make the most of the sun and its warmth when it's friendly enough to come out. In a building the size of a military compound, this fraternity house is reminiscent of a Northeastern apartment block, massive in scope and utilized with the most fun-loving and efficient intentions.
Chi Chapter House Tour: Chi Chapter House Tour
2. Missouri Alpha Chapter House of Sigma Alpha Epsilon - University of Missouri S&T- Rolla, Missouri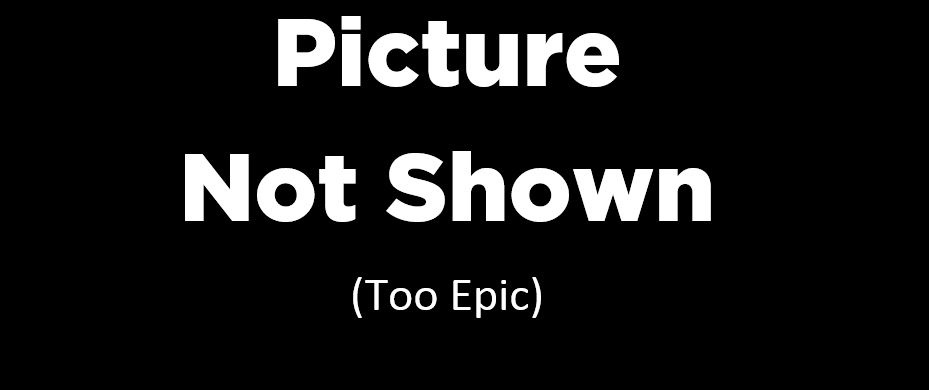 Making the list again is a University of Missouri S&T chapter, the Missouri Alpha chapter of Sigma Alpha Epsilon. As with a state Alpha chapter of any fraternity, there's always a high degree of pressure to live up to as the rest of the fraternity continues to expand. Although you've got history on your side (your charter members are often the original founders on a state or even national level), as upstart chapters begin to challenge the Alpha chapter for prestige and awards, sometimes you've got to rebuff them and let them know where the heart of the fraternity lies. Enter the Missouri Alpha chapter of Sigma Alpha Epsilon and their fraternity house Welch Hall. Constructed back in 1820, destroyed and reconstructed in 1907 and 1966, Welch Hall is famous within the fraternity and is considered a historic site due to its history as a military academy.
1. Beta Chi Chapter of Kappa Sigma, University of Missouri S&T- Rolla, Missouri

Photo courtesey of: Beta Chi chapter website
For the third time, the University of Missouri S&T places yet again on our list. Capping off the list, the brothers of the Beta Chi Chapter of Kappa Sigma are presidential in both their house's appearance as well as their poise and candor. Settled on more than a few acres of pristine Rolla, Missouri green, the brothers of Beta Chi have nothing but space, and they capitalize on the openness of the land around them for social gatherings, chapter meetings and athletics.
Special Mention- Alpha Chapter Fraternity House of Phi Kappa Psi of the University of Oregon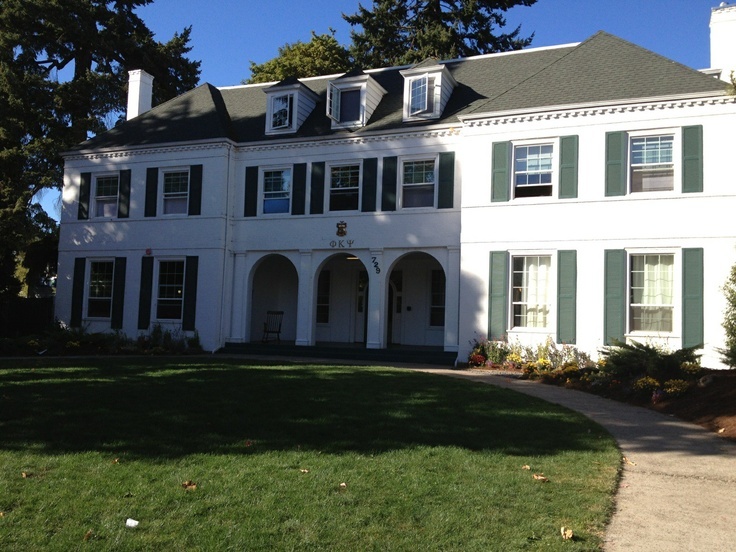 Although not remarkably big, this chapter has made the list due to its association with a hallmark of fraternity culture — the 1970 film Animal House, in which the house was used to represented the "Omega House."
Tell us about some large fraternity houses you know or send us some pictures of your own!