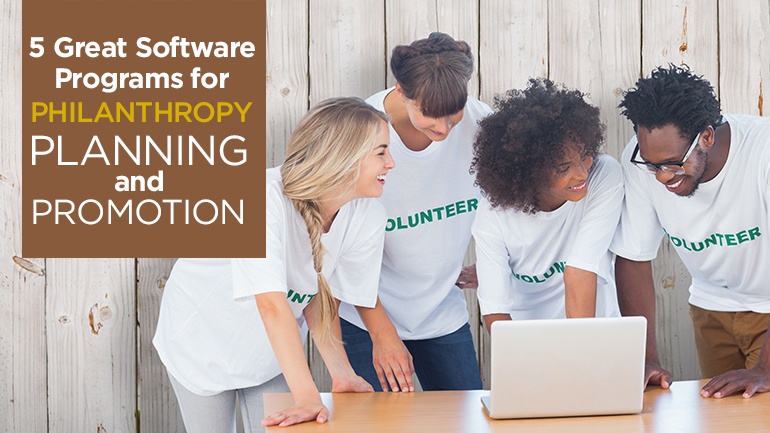 Yes, if you're in a fraternity or sorority chapter you have intramural sports, formals, socials, recruiting, chapter elections, and management of the budget. Many of the members likely have to balance this with their jobs serving Budweisers and Ultimate Nachos (the kind oozing with everything from cheese to peppers to ground beef to--who even knows, but they're delicious) to unappreciative sports bar patrons late into the night, then helping close up. Plus you all have school work due constantly, and you also need to study and gain the knowledge that will make you successful in your chosen degree field.
Yet, there's one function of Greek brothers and sisters that could fundamentally be the most important of all, serving a role in a citizen's life just as important as education, and that is philanthropy. This is the action that extends from the concept of human empathy, a desire to be a part of and uphold other members of your community, and demonstrates the true value and interconnectedness between the community, yourself, your chapter, and your entire university. Needless to say, when your chapter plans a philanthropy event, you want it to be a huge success--not to make you look good (that would be the opposite of what you should focus on), but to make sure you are effectively able to serve your community. In the technological era, as with everything else, software can play an important role in this process. Thus, OmegaFi would like to offer you the low down on 5 Great Software Programs for Philanthropy Planning and Promotion.
5. Embark

OmegaFi's Embark is really a great overall tool for managing funds for campaign efforts. However, if you're planning a philanthropy, it's always good to consider software such as Embark to manage donations and so forth. It can also be helpful in seeing if alumni would like to get involved, if they would like to donate to causes, and if they're connected to organizations in need of community outreach. Philanthropies require a lot of preliminary legwork, whether they're 5ks to raise money for sexual assault awareness or giving a hard day's work at a children's cancer hospital. Having to juggle the finances of each endeavor can make it all the more daunting. Consider if Embark might help make life easier for your chapter by sending pledge reminders, gift confirmations, thank-you letters and charitable gift receipts, among other services.
4. GiveGab

According to Forbes Magazine, "From Ithaca, New York, GiveGab has set out to increase volunteering worldwide by developing software and a social network that helps nonprofits, communities, and volunteers manage and promote their efforts. Beyond providing a listing of opportunities like Volunteermatch.org or LinkedIn's volunteering site, GiveGab offers a social space, where people and organizations can connect and share." This software essentially gives your chapter a way to find the best and most effective philanthropy opportunities--in other words, how you might do the most good.
The idea in using GiveGab is not to waste your chapter's money or time in choosing and planning a philanthropic endeavor--because time and money are not two things college students have in droves, typically. You can network, manage volunteers, and so forth in the planning of a philanthropic event. Certainly such efforts to simplify the process of giving back should be met with thunderous applause.
3. Charity Miles

Did we mention 5k runs? How about a walkathon or a bikeathon? If this is the kind of philanthropic event your chapter is interested in, Charity Miles is your app of choice. This app makes it simple to select a nonprofit organization you'd like to donate to as the cause of your event, and track donations as you go the distance with your brothers or sisters. The donations aren't huge, but it can be an excellent supplement to additional planning and donations for your cause. So put on your sneakers and sweatbands, get out the old mountain bike, and get going in the name of charity!
2. Evvnt

No that's not a misspelling. It's the kind of thinking this company employs in trying to help promote events across multiple digital platforms--that is, they want to intrigue people and stick in people's minds. If you're holding a philanthropy such as a car wash or bake sale to benefit a charitable cause, of course you want the best turnout possible. Evvnt essentially is a promotional tool aimed at amplifying audience awareness, targeting those appropriate to your cause, and publishing to websites and social media platforms. Those muffins will sell like hotcakes, and those dirty cars will be lined around the block! An event promotional tool like Evvnt can definitely bring the people to you, and keep the open wallets coming when it comes to benefiting the community.
1. StudentsCare

Of course you are all students, and of course you care. Why not get to know a company who is targeting this exact demographic--you!--to maximize the charitable impact as you go through the planning and promotion process for your philanthropy. StudentCare, a nonprofit aimed at student-based charity run by Certified Child Life Specialist Erica Sokol, has a web presence that fraternity and sorority chapters can utilize if you're interested in volunteer work as a component of your philanthropy. Now clearly this is not a piece of "software," but it's a must-have in this list, if simply for the technological connection it forges between likeminded givers. Their flagship program is the Hospital Buddy Program, and they have a strong affiliation with university hospital volunteer programs, especially in assisting children in hospital settings with their day-to-day needs. Check them out, and have your chapter get in touch with them if you're interested in working with them to help sick children. It is certainly a great cause your chapter could partake in, and your community will benefit from your efforts.
There are of course many avenues and software and web-based organizations to get your philanthropies off the ground. These are just a few to get your chapter started in making the biggest impact you can in your community. Can you think of any that have helped you in the past that aren't on the list? Feel free to tell us in the comments.