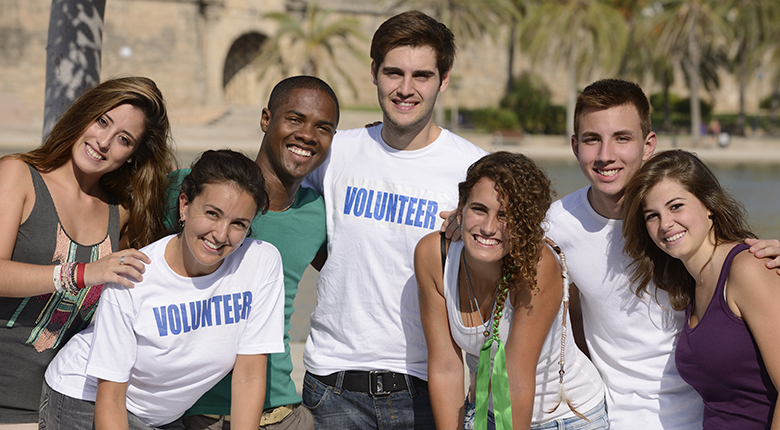 Is your fraternity or sorority thinking about starting a fundraising campaign? If you aren't sure where to start or can't come up with a good idea, look no further. This article discusses everything you need to know about sorority and fraternity fundraising, including ten fun and effective campaign ideas and tips to maximize your raise. Ideas discussed in this article include:
Fraternity and Sorority Fundraising: Why Raise Funds
Fundraising for fraternities and sororities is essential. There are many avenues your organization can choose to take when it comes to raising capital. This includes hosting events, selling goods, and campaigning online.
Collegiate organizations raise money for a variety of causes. Typically, funds are used to cover the costs of housing, maintenance, and operations. Funds may also be used to help pay for social events, educational programming, philanthropy and service outings, and more.
10 Fundraising Ideas
The hardest part about raising funds is choosing how to do it! Below, we offer ten fundraising ideas for fraternities and sororities. Can't choose just one? Schedule a few different campaigns throughout the year.
Themed Events by Donation
Hosting a donation-based themed event is an easy and popular way to raise money. Participants pay a donation to join, and you earn two things: a great time and money towards your cause.
The event can be a party, a karaoke night, a business networking event, or a meet and greet with another chapter from your school. The options are limitless.
School and Chapter Merchandise Sale
Selling merchandise by brochure or direct sale with your school's name and logo and/or your chapter's name and letters is a fun and effective campaigning method. Merchandise can include clothes, tumblers, bumper stickers, notebooks, flags, and more. Buy at a premium by ordering in bulk and the proceeds are yours.
Pancake Social
Who doesn't like pancakes? Get baking and brew the coffee. You're hosting a pancake social. Attendees can pay for all-you-can-eat or per order, depending on your preference. Worried you'll over-buy pancake ingredients? Ask attendees to RSVP in advance.
Crowdfunding
Everyone is online these days, and your fraternity/sorority should be too. Crowdfunding takes advantage of your social network while allowing a convenient and simple way for supporters to donate. Be sure to involve family, friends, alum, classmates, community members, and professors to maximize your raise.
Alumni event
Asking for alumni donations is generally a fruitful venture. Hosting an alumni event is a great way to network while raising needed capital. Alumni are typically eager to reconnect with their old classmates while supporting their Alma Mater chapter.
Speed Dating
At a speed dating event, individuals are coupled off for a set period of time. When the round is up, if they hit it off they continue getting to know one another. If they weren't interested, they move on to the next participant. Fraternities may choose to cohost this event with a sorority and vice-versa or they can invite the general student body. Profit off this event by asking for donations and selling merchandise on-site.
Host a 5K
Hosting a 5K is a way to raise funds while encouraging healthy lifestyles! Contestants recruit sponsors who pay per mile completed or a lump sum for completing the run. This is another method that has the potential to reel in a sizable overall donation if contestants are successful in recruiting generous sponsors.
Sports Tournament
Sports tournaments tend to get great turnouts on college campuses. You can select any sport - volleyball, tug-of-war, strong man/woman competition, obstacle course, basketball, and more. Feel free to get creative with your ideas- it doesn't need to be an organized sport to be fun and effective!
Foodie Campus Tour
Partner up with local businesses to organize a foodie tour. View your campus through fresh eyes by exploring it like a tourist. Participants buy a ticket and get to visit local businesses and try samples of their foods. This also is a great marketing opportunity for local diners and restaurants.
Tack onto this idea with other local businesses such as yoga studios, art galleries, and more.
Art Class or Crafting Event
Hosting an art class or crafting event is a fun way to learn a skill, connect with others, and raise funding for your organization. Bonus points for the opportunity to take home your handmade item! Woodworking, scrapbooking, painting, and jewelry making are only a few examples of the many classes you can host.
Fraternity and Sorority Fundraising Tips
Once you've chosen a fundraising idea, it's time to execute it! There are no wrong ways to fundraise, but there are definitely tricks of the trade to do it effectively. To make sure you are getting the most out of your raise, follow these helpful tips:
Market Your Fundraiser
Maximize results by marketing your fundraiser. Hand out flyers and post banners around campus. Ask the campus newspaper and radio station to run an ad for you. You can even make announcements in class with the professor's permission. Don't stop at campus borders either - hit your local food joints, coffee shops, and other businesses to ask if you can leave flyers.
Get Friends and Family Involved
Your friends and family are your personal fan club! Ask them to support you in your cause. Have a sorority/fraternity little? Ask them to reach out to their fan club as well. And remember, even a small donation gets your fraternity or sorority close to its goal.
Share Your Culture
Share your fundraising case. Explain your culture, what your organization means to you, and the reason your organization is on campus in the first place.
Sharing what you're really all about will help people connect and relate to your organization. This means they will be far more likely to want to partake in your campaign.
Share the Why
Tell potential donors what their funds will be used for. People are far more willing to donate when they know exactly where their money is going. Transparency and honesty are key here. Don't hide potential barriers to success or current hardships; let the potential donor meet you where you're truly at.
Amp Up Your Crowdfunding
Crowdfunding is a great campaigning tactic, but you can take it further by transitioning to peer-to-peer fundraising. This method allows each paricipant in your fundraiser to create their own fundraising page. Donations for each page are sent back to the overall campaign. This maximizes your reach while encouraging stakeholder participation.
Set a Goal
Have a goal to work towards that is realistic, achievable, and based on your current budgeting needs. This gives you something to strive for, and a reason to celebrate when you achieve your goal. Additionally, this shows potential donors just how near or far you are from the amount of capital you need.
When to End
Decide in advance how you will know to end your fundraiser. This is easy for an event- it ends when the event is over. However online fundraising tactics, merchandise sales, and coupon book sales can be trickier to know when the fundraiser is complete. Decide if you will go until you reach your financial goal or if you would rather set an end date. This avoids any confusion or disagreement down the line.
Looking for additional tips? Find 5 Strategies to Boost Your Chapter Fundraising here.