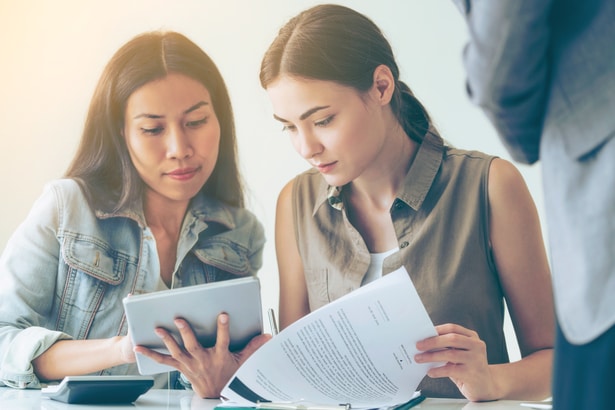 It's no secret that running a fraternity or sorority chapter takes a lot of work.

From carrying out fundraisers to managing chapter houses, providing members with academic support, and interfacing with national advisors and university officials, chapter officers have their hands full around the clock.

This is why a solid management strategy is so critical to the success of your chapter. And part of that strategy is utilizing the right management tools — including fraternity and sorority management software.

In this guide, we'll share everything you need to know about fraternity and sorority management software, from the basics to tips for shopping for your own solution. Specifically, we'll cover:


Fraternity and sorority management is a big job, but it doesn't need to be stressful or all-consuming, especially at the expense of a member's academic success or experience with their brothers and sisters. Let's dive into learning more about how a management solution can do the heavy lifting for your chapter!


What is Fraternity & Sorority Management Software?
Fraternity and sorority management software can be defined as all of the digital tools that streamline member and alumni communication, financial management, data collection, recruitment, project coordination, and other management tasks for chapters.



While these are all tasks that members might be able to manage on their own, chapters that choose to invest in fraternity and sorority management software experience a multitude of benefits, such as:


Increased revenue. From member dues and rent to alumni donations, your chapter has a lot of financial balls to juggle. A management solution can help you better stay on top of the money going in and out of your chapter and effectively build your budget.
Higher member, alumni, and parent engagement. Event planning, mass communication, and other tools can help everyone in your chapter's community know what's up next on your chapter's calendar and how to get involved.
More accurate data collection and secure storage. From members to alumni, there are a lot of key players in your organization's chapter to keep track of. Digital management tools can help you collect information and store it securely in your database so that you have access to everything you need to optimize your chapter's experience.
Better recruitment processes. They don't call it rush week for nothing! Recruitment is one of the most critical — and daunting — parts of running a fraternity or sorority chapter. No matter if you choose a traditional or virtual recruitment process, management software can help you keep track of potential new members (PNMs), streamline voting and bidding, and initiate connections between current members and PNMs.
Greater transparency. With streamlined financial management, communication, data collection, and recruitment, your chapter can be more transparent with all of its members and alumni, as well as the campus community at large. This will help you develop better relationships with your school and do more good in the community.
Knowing that your chapter can experience these benefits (and more!) by investing in fraternity or sorority management software, it's likely that you're ready to start exploring your options. But first, let's look at how you can best plan a management solution into your chapter's larger strategy and shop for software in an efficient and budget-friendly way.



Finding the Best Management Solution for Your Fraternity or Sorority
If your chapter has already been hunting for fraternity or sorority management software, then you've probably heard things like:

"Our sorority president heard about X management solution at a national conference, but we want to be sure that it's the best one for us. Let's make sure we conduct thorough research before making our final decision."

"We only have Y dollars to work with, so whatever we choose has to be worth every penny."

"One of our fraternity's specific challenges is Z, so how can we shop for a management solution that will tackle that?"

Anytime a fraternity or sorority chapter considers integrating new technology into their regular operations, different concerns and considerations like the ones listed above need to be addressed before moving forward. In this section, we'll walk you through three steps you can take to make sure you're covering all of your bases when selecting fraternity and sorority management software.
1. Identify Your Chapter's Needs
Shopping for fraternity and sorority management software without first identifying what you need it for is like trying to hit the bullseye on a dart board with your eyes shut.

To ensure you're choosing a solution that can truly help you solve problems and alleviate stress, you'll first need to work together with your advisors and executive officers to identify your chapter's needs. These might include:


Assistance planning and managing events.
Help setting up a chapter merchandise store.
A solution for keeping track of officer budgets.
Access to better online giving tools.
Whatever challenges you're facing as a chapter, your management software should help, not hinder, your ability to overcome them. Keep your list of needs nearby as you compare different solutions' features.
2. Work Within Your Budget
Some of the hardest words to say (and live by) as a fraternity or sorority leader are, "We have to stick to our budget."

From planning holiday parties to purchasing new appliances for your chapter house, your budget is always an important consideration. This is also the case when choosing a fraternity and sorority management solution.

To ensure that you're remaining financially responsible with your chapter's money, you'll need to have a clear chapter budget going into the management software shopping process. Identify how much you're willing to spend before moving forward. This can make the process go faster, as you won't have to backtrack and have hard conversations with your treasurer when you find a solution that is too expensive.
3. Conduct Thorough Research
Once you know the problems you want to solve with a management software solution and exactly how much you're willing to spend, it's time to start considering your options. If you're unsure about where to start looking, try using the following resources:


Google searches
Software review websites
Other fraternity or sorority chapters on your campus who may already be using management software
As you rely on others' reviews of different solutions, pay close attention to what they do and do not like about their chosen solution, and why. Just because a solution doesn't work for the fraternity down the road doesn't mean it won't work for your sorority!

Fraternity & Sorority Management Software: The Types to Look For
As your chapter begins to narrow down its list of potential fraternity and sorority management software providers, you'll likely need to start comparing different types of solutions. But how can you know what kind of solution is actually going to benefit your chapter? By familiarizing yourself with the options that are out there!

Here are the most common types of fraternity and sorority management software to watch for:
Fraternity & Sorority Apps
Apps come in many shapes and sizes, some with glowing reviews and streamlined, user-friendly functionality, and some that are advertisement-laden, low quality, phone-freezing pieces of software your chapter should avoid. The open market for app designers results in a range of quality, though reviews and ratings on the Google Play Store or the Apple App Store can give you an idea of what apps will best fulfill your needs.

Additionally, some apps are free, while others have either a one-time purchase cost or a subscription fee, based on the services provided. When seeking out the best available phone and tablet software apps for your fraternity or sorority, know that there may be a larger cost involved. This is because while there are many standalone apps out there, a fair share of the apps designed for fraternities and sororities are connected to larger, web-based programs and a network of professionals, such as OmegaFi.
Fraternity & Sorority Communication Software
Communication is a key component of running an efficient fraternity or sorority chapter. While it's essential that chapter members be proactive about communicating daily about chapter goals and operations, software can assist in streamlining and optimizing communication.

Fraternity and sorority communication software can aid with tasks such as updating parents and alumni about events and fundraising efforts, distributing newsletters, and sending reminder messages to brothers and sisters about member-specific chapter business, such as dues payments. Communication software can also be used to centralize chapter communication for planning and executing specific events. For instance, OmegaOne is an example of communication software that empowers you to share group information via a mobile device.
Fraternity & Sorority Project Coordination and Management Software
Project coordination and management is a crucial component of the operational health of a fraternity or sorority chapter. Fraternity project coordination and management software focuses on maximizing a chapter's ability to effectively complete tasks and projects and reach deadlines.

Typically, this type of fraternity and sorority software offers services such as real-time coordination between brothers or sisters on a variety of chapter projects online or via mobile devices. Here are some popular options:


Google Drive: This platform accentuates communication software by offering file sharing and editing in a shared, real-time platform.
Trello: Trello offers a digital project filing interface with the ability to upload and download documents and images, all while clearly delineating tasks to brothers or sisters with an easy-to-interpret organizational pattern.
Slack: This project management software offers task-driven, professional group messaging services.
Whatever project coordination and management solution you opt for, make sure your members know how to use it so all of your projects can move forward as efficiently as possible.
Fraternity & Sorority Recruiting Software
One of a chapter's most important tasks is recruitment, a central part of any successful brotherhood or sisterhood. Recruitment software helps your chapter find, connect to, and recruit new brothers or sisters in order to create a thriving community.

Recruitment software offers services including social media integration to maximize your online and mobile presence. For example, a solution like OmegaRecruit can help both current members and PNMs connect in order to find the best matches for their individual needs and goals.
Fraternity & Sorority Financial Management Software
Financial management can make or break your chapter, as tasks like effective dues collection and budgeting are essential to funding a vast majority of a chapter's operations throughout the semester.

Financial software is easily one of the most important pieces of software for sorority officers in managing day-to-day chapter operations. Financial fraternity and sorority software, such as Vault, can provide a number of functions related to chapter finances, like dues and rent management, bank transaction management, compilation and mailing of financial statements, financial report generation, and secure payment processing.

Fraternity and sorority fundraising software can also benefit your chapter by centralizing alumni contact information, helping you market different donation opportunities with flyers and newsletters and soliciting gifts.
---
Each type of fraternity and sorority management software comes with different benefits. Be sure to carefully consider your chapter's needs and budget before deciding which solution (or solutions!) is best for your team.
Wrapping Up
Keeping your chapter operating smoothly isn't a task that you have to tackle all on your own. By assessing your chapter's needs, considering your budget, and conducting thorough research, you can find fraternity and sorority management software that will benefit your chapter for years to come, whether you're planning rush week activities or embarking on a new fundraising campaign.

Ready to learn more about managing your fraternity or sorority chapter? Check out these additional resources: