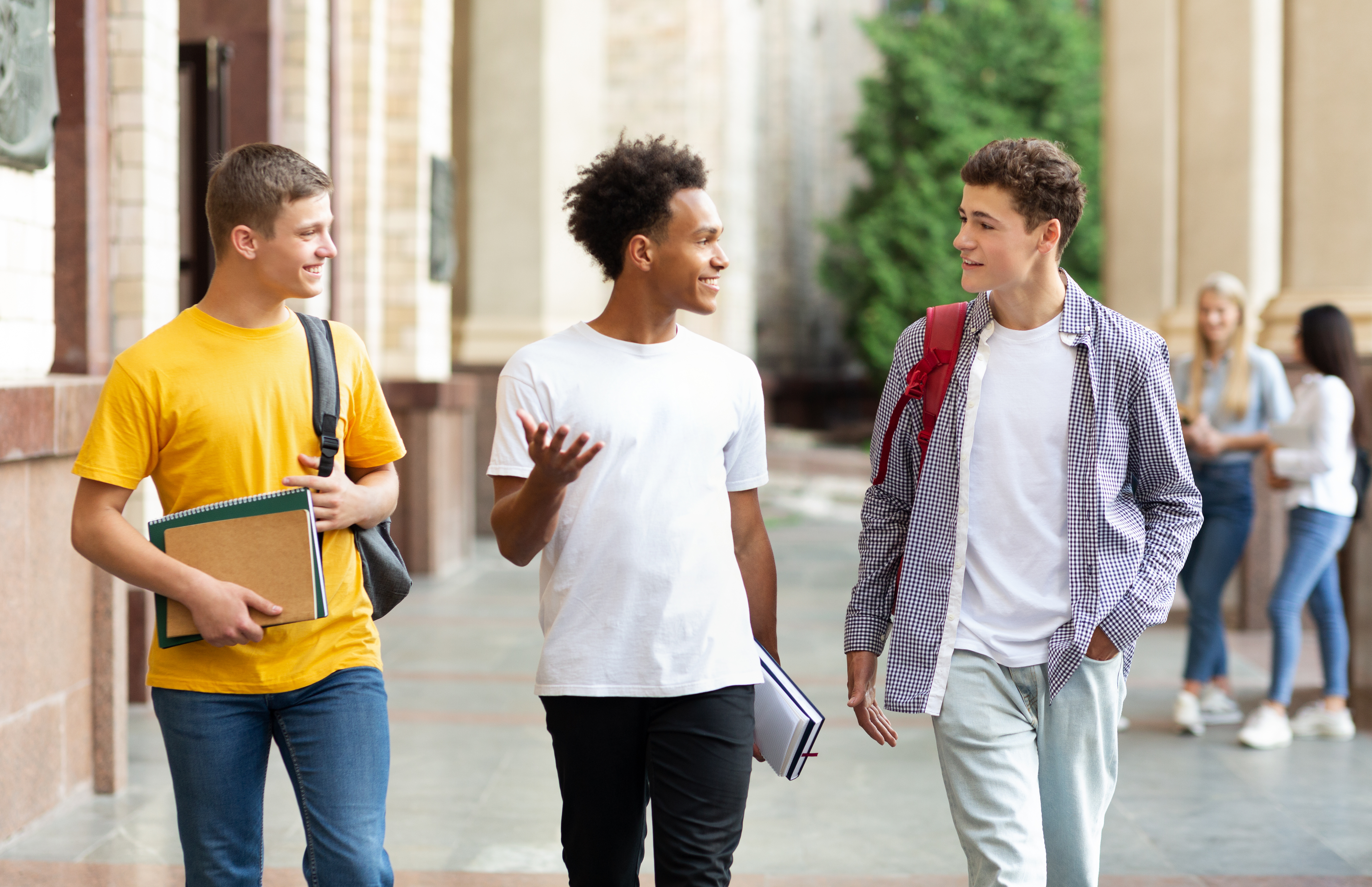 As a sorority or fraternity member, you likely remember the exciting moment when you received your bid and became part of your chapter family. This is an important experience for all of your chapter's members and helps cement your long-lasting bond. So, it's your job as a fraternity or sorority leader to successfully bring in new members — who are the best fits for your unique organization — every year.
To get your recruitment process started on the right foot, we'll review the top recruitment ideas and best practices to attract more members and make your recruitment season unforgettable:
Ready to welcome the next generation of brothers or sisters? Let's get started!
1. Use the right technology.
Leveraging powerful digital tools is the only way to truly optimize your recruitment process in the current age. Fortunately, there's software to address everything your sorority or fraternity needs to make recruitment a success. Consider our picks for the top tools in the following areas: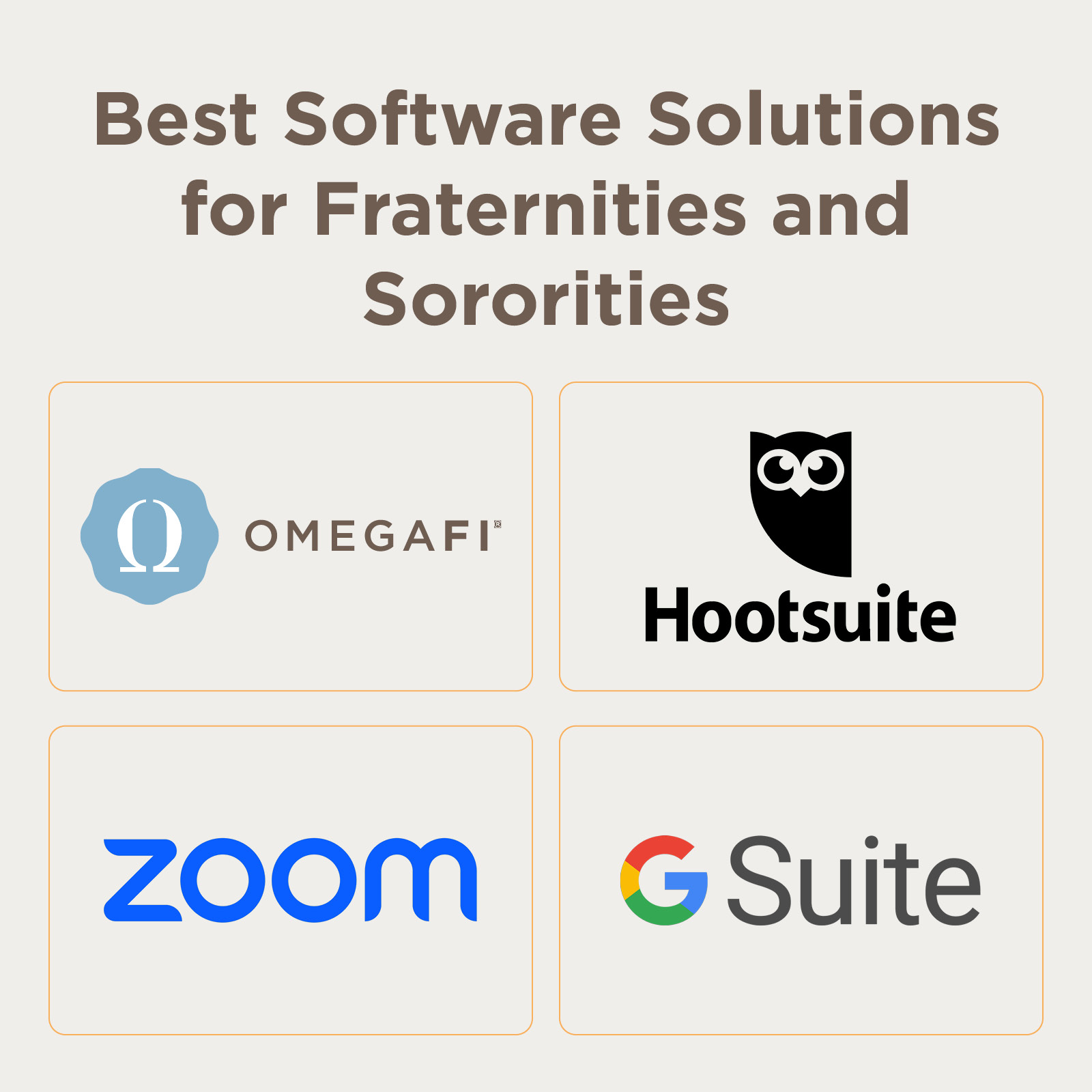 Best Fraternity and Sorority Management Software: OmegaFi
Perhaps the most important piece of your digital suite is software tailored to help sorority and fraternity managers lead. OmegaFi offers chapter leaders everything they need to achieve their goals, whether that be recruiting more members, collecting dues online, or staying in contact with alumni. Its most notable features include:
Member information database with sophisticated reporting capabilities
Billing and payment processor (Vault)
Access to a personal accounting professional to manage your finances (VaultPro)
Communications automation (OmegaOne)
Mobile accessibility through the OmegaFi app
Member matching software for recruitment (OmegaRecruit)
PCI compliance
Integration with tools like Salesforce and Microsoft Suite
OmegaFi empowers you to bring your leadership skills to new heights and provide more value to your members than ever before.
Best Social Media Management Tool: Hootsuite
Using social media marketing tools allows you to reach potential members or philanthropic partners who otherwise wouldn't know about your chapter. Give your campaign structure by using Hootsuite, a user-friendly social media management tool that allows you to:
Schedule posts across platforms
Create eye-catching content with templates
Generate captions and ideas with its built-in AI tool
Analyze social media metrics and generate reports
At an affordable price point, Hootsuite is great for fraternity and sorority leaders that are new to social media marketing and don't require enterprise-level tools.
Best Virtual Meeting and Webinar Platform: Zoom
Chances are, you've already used this solution to attend virtual classes or webinars. Your chapter can also leverage Zoom to engage current members, alumni, and potential donors from near and far. In particular, you can use Zoom to:
Host informational webinars about recruitment with hundreds of attendees
Have one-on-one conversations with potential recruits via breakout rooms
Involve alumni who don't live near campus in the recruitment process
Record important meetings so anyone can look back at the information
Holding meetings online is the new normal, and your chapter should embrace it by pivoting your recruitment strategy to include more virtual events via Zoom.
Best Collaboration Suite: Google Suite
Managing your recruitment efforts should be a team effort. Using suites of tools like Google allows you to easily collaborate with your fellow members to make recruitment a success. Use Google's numerous software tools to:
Collect feedback from recruits via Forms
Share important materials via Drive
Create recruitment resources via Docs
Keep track of large datasets via Sheets
M

ake beautiful presentations for recruitment events via Slides
With its user-friendly interface and affordable price point, Google Suite empowers your entire team to engage in the recruitment process and makes it easy for potential members to stay connected.
2. Learn from past recruitment cycles.
Do you want each year's recruitment to go more smoothly than the last? Leverage the experiences of new and returning members of your sorority or fraternity to make this year's recruitment your best yet.
One of the most efficient ways to gather feedback about the recruitment experience is to send out a survey to your newest recruits and other members. Consider asking open-ended questions on specific topics to get the best feedback. For example:
Were your conversations with current members helpful?
Were you comfortable in the atmosphere of the recruitment season events?
Did you have a clear understanding of the bid process?
Are there aspects of the recruitment process you would change?
Separating your survey responses by new and returning members allows you to track how your recruitment approach has changed over time and what your opportunities for improvement are. Using your fraternity and sorority management software solution, you can send out your survey and collect segmented results based on how long your members have been with the chapter.
Also, don't forget to take a look at your financial information for recruitment. Compare how much you spent on last year's recruitment activities versus how much you got back from dues, fundraising, and other sources. Ensure that you're staying mindful of your budget — and that you're keeping good enough financial records in your software to frequently gauge your position.
3. Leverage your chapter's network.
Recruits want to know that they're joining a sorority or fraternity that will support them for the rest of their lives. Fortunately, between your on-campus members and alumni, you have an expansive network of potential role models and advisers for younger members. All you have to do as a leader is facilitate those relationships.
First, ensure you store this relevant information in a database that will make it easier for you to keep everyone engaged:
Contact information:

This allows you to easily get in touch with your brothers or sisters and their families.
Employment history:

By tracking your members' employment, you can introduce younger members to successful older members working in the industries they want to enter.
Interests:

You can connect new members and older members with the same interests, who will provide your newer recruits with recommendations and connections they wouldn't have otherwise.
You can also show potential recruits your commitment to long-term support by involving alumni in the recruitment process. For example, you might have alumni attend recruitment events and give their perspectives on how participating in the chapter impacted their college experience and beyond.
Whichever approach you choose, maintaining regular contact with your network and tailoring experiences to their interests is key to demonstrating your chapter's commitment to long-term support.
4. Stay organized before and during recruitment.
Recruitment can only be as successful as it is organized. For instance, if your potential new members don't know when or where to show up or what they're supposed to bring, then they can't successfully navigate the recruitment process.
The key to staying organized is to lay out a clear communication strategy before recruitment starts, both internally and externally. Determine venues, activities, and other important logistics well in advance of recruitment so potential new members can ask for clarification beforehand if necessary.
Another way you can stay organized is by using communication software that both your potential members and current members can access. Fraternity and sorority communication software improves:
Organization.

The sheer volume of potential recruits can get overwhelming. When you use software instead of a regular email account, you lower your chances of missing something.
Automation.

Communication software makes it easy to schedule messages and set reminders in advance so no one forgets to attend an important meeting.
Delegation.

Keeping track of who's in charge of what can get messy, but some software solutions allow you to designate specific roles for different users.
Documentation.

You never know when you might need to go back to what exactly was said. Communication software keeps time-stamped logs of all your messages, incoming and outgoing.
Mobile communication.

The top solutions offer a mobile app so members can stay connected on the go.
In the chaos before and during recruitment, you don't want to be worried about missing emails or texts. Let communication software take the lead while you focus on making recruitment an enjoyable experience for everyone.
5. Promote your sorority or fraternity's philanthropy.
Recruitment provides a great opportunity to share your charitable accomplishments and find those recruits who want to continue the chapter's good work. Ensure you're finding like-minded new members for your organization by sharing your philanthropic efforts:
At your recruitment events.
On your chapter's website.
On your philanthropic partners' websites.
On your university's website.
On marketing materials like

T-shirts

and flyers.
Think about the message your philanthropy sends to potential recruits: you support a good cause together as a group. Potential new members want to be a part of something bigger than themselves, and you're showing them just how impactful that something can be!

6. Stay in touch with recruits.
Ensuring effective communication between your leadership team and your potential recruits is essential not only for providing important information but also for creating a welcoming atmosphere for them.
That being said, the best way to make sure potential new members stay in the loop and feel included is for you to proactively initiate the conversation.
Start by sending automatic reminders via your communication software for recruitment events or paperwork deadlines to keep your organization in recruits' inboxes. You can also send messages reiterating your university's policies on sororities and fraternities and your upcoming philanthropic events.
No matter what you're sending, always include something at the bottom of your messages to let recruits know they can reach out if they need something. Try something like:
"Don't hesitate to email us at this email address if you have a question about this event."
"You can always get in touch with the leadership team at this email address."
"Just fill out this online form to submit a question to us before the deadline."
It's important to note that communication with recruits must follow rules set by the universities and national headquarters. If current members aren't allowed to contact potential members outside recruitment events, then make sure all communication is going through your official channels and coming from your leadership team.
By prioritizing welcoming and useful communication, your recruits will feel more comfortable engaging with your organization and participating in events.
7. Brand your chapter.
The more recognizable your fraternity or sorority is, the more potential members are likely to know about you before recruitment and be interested in joining. Prioritizing your brand awareness can lead to more interest in your organization.
But it's not just your Greek letters you want recruits to recognize — it's your members, alumni, and your accomplishments as a group.
Anything you can do to reinforce your chapter's brand identity is an effort well spent. Some effective ways to spread awareness include:
Recruitment T-shirts:

With special T-shirts, recruits will associate your fraternity with conversations about mutual interests and passions they had with people wearing their letters.
Business cards:

Nothing says successful and professional quite like a custom business card. Branded business cards are easy for members to tuck into their pockets and give out when they meet recruits at recruitment events.
Digital marketing efforts:

College students spend a lot of their time on social media. Encourage your members to post their letters on their profiles for recruits to see. You can also create branded cover photos, photo frames, filters, or videos for all of your members to use. Make sure your website is also branded with your Greek letters and images of your members and alumni.
By reinforcing your chapter's brand on multiple channels, you can create a lasting impression on your campus community and impart the value of your sorority or fraternity.
8. Make sorority and fraternity recruitment fun.
Hosting fun chapter recruitment events and activities can give your recruits a taste of the kind of organization you are, and in turn, you can get a sense of whether the recruits are the right fit for you.
Your choices for recruitment events are practically unlimited, but here are some top options:
Tie-dye event
Scavenger hunt
Cook-off
Ice cream social
Sports tournament
Campfire cookout
Game night
Chapter-specific traditions
Give your potential recruits plenty of guidance when planning an event, like times to show up and what to bring or wear. Set these reminders in your management software to make sure your current members, not just your recruits, know the most important information.
Whatever event you decide to host, keep in mind that the point is to make connections and gauge who would be a good fit for your chapter. And if you don't have much control over which events you host during recruitment because your university handles planning, then make sure you keep the events going after recruitment ends so your new members feel comfortable.
Wrapping Up
A successful sorority or fraternity recruitment process requires thoughtful planning and communication from your leadership team. By embracing teamwork and using the right digital tools like OmegaFi, your chapter can strengthen the familial bond your brothers or sisters feel with each other and strengthen your recruitment practices for years to come.
Additional Resources
Fraternity & Sorority Recruitment: 5 Steps to Success. Continue learning about best practices for recruitment in this guide to sorority and fraternity best practices.
Fraternity & Sorority Management Software 101: A Guide. Picking the right software for your chapter is a crucial, yet challenging task. Get all the information you need in this guide to the top solutions on the market.
Fraternity & Sorority Management: The Essential Guide. Managers are the glue that holds chapters together. Learn how to improve your leadership skills in this guide made for chapter managers.