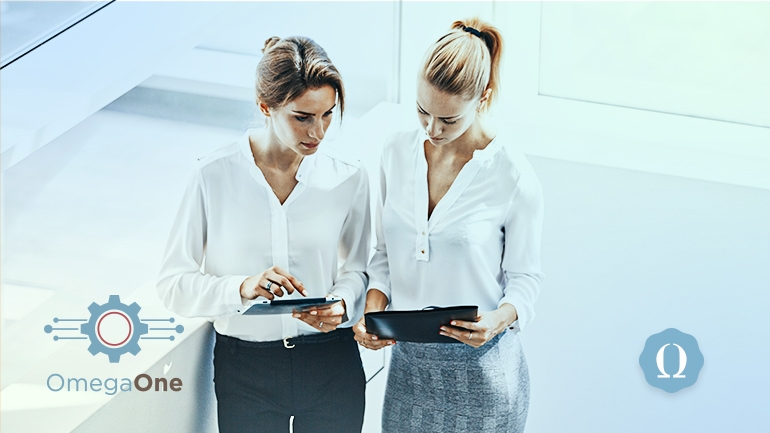 OmegaFi is proudly launching OmegaOne, a new sorority communication software tool coming this summer, designed specifically with your chapter's needs in mind.
OmegaOne Software Features at a Glance:
a personalized wall for each member and officer
ability to pay your chapter bill
mass text and email for officers to message members
emergency check-in alerts during a campus crisis
points and study hours tracking with geo-location check-in
create, sign and collect contracts and waivers
event management and shared chapter calendar
order chapter merchandise
Learn More about OmegaOne Here.
You may wonder what, precisely, makes us the sorority communication experts.
The answer is you.
We've been shaped by the experiences we've had with members of the college Greek community, from undergrads, to parents, alumni and advisors, to other sorority leaders and officials.
We've paid attention to the aspirations, goals, successes, and struggles of sisters across the country. We've even shared some of those experiences, as many members of our team came up through the Greek Life system themselves.
Now we want to give back by offering you the all-in-one communication software we wish we had as undergrads.
At the end of the day, that's the main thing we're trying to accomplish—making sorority life easier, faster, more consistent, and just all-around better.
Because sisterhood matters to us and to you.
That's why we know that with the right tools, sisters can come together in perfect harmony.
There's an old saying when unions are made, but we have our own: "Something old, something new, something borrowed, something true."
Without further ado, let's take a deeper look at OmegaOne, OmegaFi's New Sorority Communication Software Launching This Summer.
Something Old: Sorority Communication

There's nothing particularly novel about sorority communication.
Chapters have had the same need to connect meaningfully since the very beginning. In fact, that desire to grow together is why your sisterhood was formed in the first place.
We're not trying to reinvent the wheel here. Just making the wheel rounder, faster . . . well, you get the picture.
We all know the well-worn challenges of chapter communication. Why invent new ones?
OmegaOne's Communication Solution: Solving Old Problems
In many ways, a good sorority software tool offers the solutions you've been using for years. It just helps you accomplish them more efficiently.
Take, for instance, attendance points for events and study hours. In the past, sisters would manually tabulate points, use proctors and sign-in sheets to track attendance, and then apply rewards and consequences from there.
OmegaOne tracks points; offers geo-location-based, proctor-less check-ins; reminds sisters of upcoming events; and allows them to make points appeals.
These are only some of the features fully integrated into OmegaOne's central software hub.
Our software is all about reinforcing the solutions you already know work, so you can get on with the next task at hand.
Something New: Software for Building the Future
The problems are old, but the solutions are new. In 2019, sisters rely heavily on digital tools to succeed. It's virtually impossible (see what we did there?) to unplug and still have a strong chapter presence on campus.
Social media is omnipresent. Phones are the new Swiss Army Knife. Sororities who don't invest in software solutions will likely be left behind by those who do.
OmegaOne Secures Your Chapter's Future
Planning for the future—it's what sisters live to do.
Pretty much everything a chapter does is in the name of building for tomorrow, next week, next semester, and for all future generations of members.
OmegaOne's features put planning at the forefront. With a shared chapter calendar, you can plan out the entire semester; touch base with fellow officers, committees, and volunteers about goals via mass messaging; create contracts and waivers; and store and manage crucial files.
Successful communication is all about consistently getting the right information to the right people at the right time. It's the only way to build a better future for your chapter: together.
Something Borrowed: The Features You Love
As a company who's worked for decades to build industry-leading sorority software solutions, OmegaFi has learned from sisters exactly what they love and what they don't about their digital tools.
One major issue sisters had was that they used different apps for financial management, communication, chapter management, online storage, recruitment, and more.
Managing a bunch of different programs with different usernames and passwords is a major hassle. It's the reason they invented apps to integrate all your other apps—which is its own hassle.
OmegaOne Brings Everything Together

For the everyday sister, every major aspect of chapter life comes together with OmegaOne. Some of the features that you'd previously have to go elsewhere to get include:
paying your chapter bill electronically
accessing contact lists
never missing another alert, event update, or message from officers
tracking study hours and who's in your classes to form study groups
feeling safe with the ability to make emergency check-ins during a crisis
For the officer, that connectivity extends to make managing the chapter easier than ever. You can send messages tailored to specific groups of sisters, rather than logging into different emails and texting apps. You can track and manage practically every aspect of chapter progress.
Plus, through OmegaOne you have direct, easy access to the other OmegaFi programs:
Something True: Connected Sisters Make an Impact
The bottom line is that sisters who stay connected impact their Greek, campus, and local community every day.
Whether you're planning philanthropies and other projects that make a difference, recruiting great new members, or building future leaders, OmegaOne sorority communication software can help you manage your goals and make them a reality.
OmegaFi offers software solutions for sorority chapters for recruitment, budgeting, communication, and more. Learn more about our services or call direct at 800.276.6342.
Leave your questions or comments about our sorority software in the comments below!