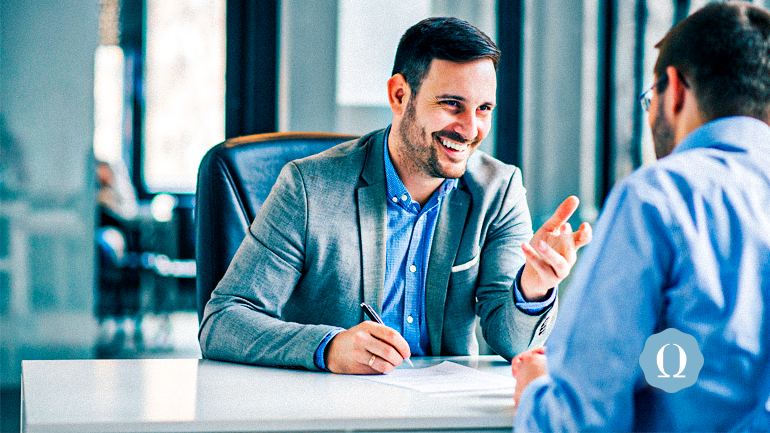 You need the right IFC recruitment tools to succeed in 2020 and beyond.
For those who won't recruit new brothers until next fall, you've got time to prepare. For those doing spring recruitment, either as a main or secondary recruitment period, you're likely putting the final touches on your plans as the clock ticks down. All chapters are different. But knowing the rules and expectations and having the right tools benefits every IFC fraternity chapter on every campus.
Fall recruitment and spring recruitment each has its own benefits and challenges. But what's important to remember most of all is to truly understand what an IFC recruitment is all about, and then recruit honestly.
This process includes:
What comes next is up to you, guided by your values, your advisors, and all that makes your chapter a leader on campus.
How Not to Recruit: Lies, Exaggerations, and Cool-Guy Syndrome
Part of having a valuable recruitment is forming a truthful and welcoming image of your chapter and providing a safe environment for PNMs to explore their membership options among the fraternity chapters on your campus.
Here's what you can avoid in order to meet that expectation as a fraternity chapter.
Don't Lie.
Essentially, don't pretend your chapter is all about what you think PNMs will be most attracted to. You may lose a few potential brothers if you don't talk up parties, hanging out with sorority sisters, and goofing off, but here's the thing . . .
Those attracted to lies about fraternity life aren't those you want as brothers.

They'll be a mismatch with what your actual expectations are of them, and it will hurt your chapter's goals and aspirations. Similarly, don't downplay the aspects of service, personal development, and scholarship in fraternity membership, even if those aren't necessarily what draws the biggest crowds. Having honest conversations leads you to connect with the right future brothers for your organization.
Don't Exaggerate.
Like lies, exaggerations mislead PNMs and do you no favors.
Common exaggerations include things like:
"We're better than all the other chapters because . . ."
"The other chapters are lame because . . ."
"You'll only be cool on campus if you join us because . . ."
"We offer the best socials with the biggest crowds because. . ."
Exaggerations are either talking up your chapter or talking down others, but aside from being mean-spirited, you often can't cash the checks your mouth writes. It's better to build a spirit of community and common recruitment expectations on your campus.
Cool-Guy Syndrome
You know the dreaded C.G.S., or "Cool-Guy Syndrome," when you see it. Brothers talking down to PNMs, treating them like subjects in their royal kingdom when they step past the fraternity house doors. Or worse, they engage in unsafe behavior or that which could be considered hazing.
Your chapter must have ZERO TOLERANCE for putting a PNM at risk, as well as breaking any laws or university regulations.
So, it's better to not pretend to be a cool guy. (Even if you are, in fact, a cool guy.) At best, it creates an unequal relationship with PNMs and starts you at a disconnect. At worst, it does damage to both the PNM and you.

What IFC Recruitment Means for You and PNMs
Being part of an IFC fraternity means that, during recruitment, you seek a shared set of values and expectations set on a chapter, fraternity, and national level.
On the national level the NIC (or North American Interfraternity Conference) sets guidelines for risk management and values-based fraternity recruitment.
On the campus level, your IFC adopts those guidelines and applies them to all chapters.
One the chapter level, your fraternity HQ and alumni advisors adopt regulations into your chapter bylaws they feel best represent your values.
Here are a few of the IFC guidelines to focus on during your 2020 recruitment:
Follow NIC guidelines for fraternity events, as well as those of your college IFC, especially expectations for new member intake activities and events such as recruitment.
Follow the expectations of your national organization based on conversations with your alumni advisors and rules set out in your bylaws.
Avoid sexist, demeaning, or discriminatory behavior at all costs. Act with good taste and manners.
Follow fire code and other risk management and property maintenance expectations for your fraternity house.
Use recruitment to communicate with PNMs about shared values and be clear about IFC-specific expectations. Educate when necessary.
Promote a "Go Greek" attitude when first meeting PNMs, to create a sense of community among IFC chapters on campus. Focus on shared expectations.
Educate members on their roles in the recruitment process and what IFC recruitment is all about.
Talk with Greek officials and alumni advisors after bids are selected. Be honest about what went well and what went not so well. Strategize to do better for the next recruitment period.

Fraternity Software's Role in IFC Recruitment
Chapter communication plays a huge role in pulling off a successful recruitment. The stakes are high, and you need every brother on the same page to get it right.
OmegaOne is our premium, all-in-one fraternity communication software that can help your recruitment with:
customized communications for brothers, officers, and alumni
a shared chapter calendar and even check-in system
ability to send alerts, emails, and texts, as well as share files related to recruitment planning and execution
get in touch with brothers on the fly when you need them to make quick adjustments during recruitment events
a top-down system of communication, so officers control the conversation and keep everyone on task

Check out OmegaOne today, and have your very best 2020 IFC recruitment!
OmegaFi offers software solutions for Greek chapters for recruitment, budgeting, communication, and more. Learn more about our services or call direct at 800.276.6342.
What are some of your chapter's top recruitment goals? How do you go about achieving them? Let us know in the comments below!