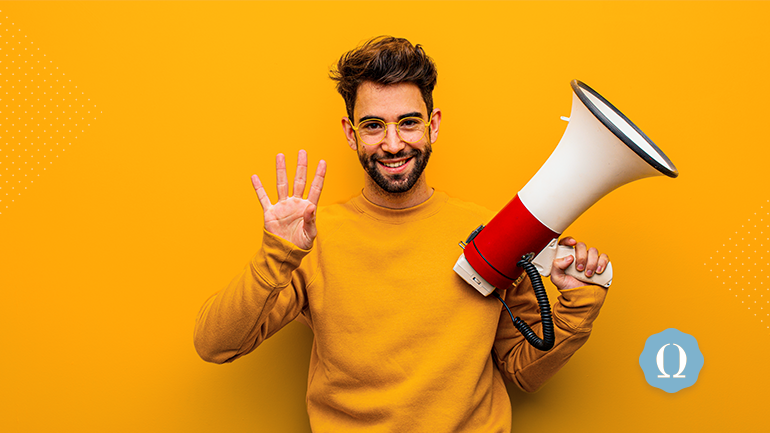 When it comes to IFC recruitment basics, there's plenty for fraternity brothers to learn.
University IFCs have striven over the years to improve the quality and safety of recruitment into men's Greek organizations across the country, and as a result, they've used an ever-evolving rulebook.
It may at first seem complicated to adhere to IFC standards during recruitment. Who needs all these rules, man?
But trust us, it's actually a very good thing.
How so? Well, according to the NIC, there are over 6,000 IFC chapters in North America. Those chapters have performed millions of community service hours and raised tens of millions of dollars for philanthropic causes.
Now think about the kind of dedication and structure it takes to accomplish those goals.
Do you think if every IFC chapter member partied, hazed new members, and dropped out of school, those communities would get the same positive impact? Do you think those young men would go on to take on fulfilling careers, become engaged alumni, and offer leadership for those who come after them?
The answer to these questions, brothers, is a resounding: no.
IFC recruitment is designed to bring in the brothers who want to work hard and study harder, who share your values, and who are community minded. But how do they accomplish these recruitment goals? While this may seem like a complicated concept, there are some big-picture ideas that, if you understand them, you understand IFC recruitment.
Let's take a look together! Here are OmegaFi's 4 Things to Know about IFC Recruitment.
4. IFC Recruitment Is about People, not Pomp
If you've been through a fraternity recruitment week on your campus, chances are you've felt the pressure to puff your chests a bit and use flash and bling to get potential new members interested.
The last thing you want is to seem like the "lame" chapter on Greek Row, surrounded by the cool kids.
The problem is, when you search Pinterest for "fraternity recruitment ideas," you stumble on page after page of ideas that would likely cost a sizable chunk of your chapter budget.
If this were how IFC recruitment went down, it would be survival of the richest; chapters willing to drop the most cold, hard cash on yacht rides and live music would get all the recruits.
Luckily, IFC recruitment is about people, not pomp. Here's how:
IFCs guidelines can sometimes cap recruitment budgets and recommend spending less.
IFCs promote values-based recruitment.
IFCs want your recruitment events to focus on conversations with PNMs.
IFC recruitment is all about connecting based on shared values and goals, rather than only the social aspects of fraternity life.
To fully understand how to have a recruitment period based on values and making personal connections, make sure officers attend recruitment meetings with IFC officers, update themselves on the newest guidelines, and ask questions.
Meet up with not only your executives and recruitment committee members, but all brothers, to prepare for recruitment standards well in advance.

3. IFC Recruitment Is Safe
It's safety first when it comes to IFC recruitment.
It's no secret that fraternity life has long been combating risk management issues related to drinking, hazing, and other unsafe behavior.
Often this risk surfaces around recruitment events.
However, the NIC has worked diligently over the years and joined forces with parents, organization leaders, and university administrators to change Greek culture in a wholly positive way.
Recently, the NIC initiated new rules for safety and the presence of alcohol at chapter events. These new rules "prohibit the presence of alcohol products above 15% ABV in any chapter facility or at any chapter event, except when served by a licensed third-party vendor."
Alcohol is usually banned completely from official IFC recruitment events.
The NIC and your IFC are strictly anti-hazing, and your university likely has regulations in place for this.
Hazing can include any activity that:
puts any brother, PNM, or other person in danger
physically or psychologically harms or threatens harm to them
breaks the law, either voluntarily or involuntarily


If you're unsure, ask Greek officials or alumni advisors for guidance on anti-hazing practices, and how to incorporate them into your risk management plan.
2. There Are Tons of Resources to Help You Succeed

The NIC and affiliated university IFCs want nothing more than to help your chapter reach its recruitment goals—the right way.
Here are a few resources to turn to when you're unsure about IFC recruitment:
Talk to your fraternity and sorority life advisor.
Talk to your IFC council members.
Coordinate recruitment plans with alumni chapter advisors.
When in doubt, check with Greek officials and your national organization for resources and educational programs that can help, either via the web or in person.
1. IFC Chapters and Chapter Software Fit Together Like Togas and Laurels
Greek Week may still be months away, but brothers have been known to find any excuse to throw on a toga and laurel crown. The material just breathes, you know? And who doesn't like to make a royal fashion statement.
You want to know what's just as easy-breezy as a toga, and as powerful as a crown? Fraternity recruitment software. In fact, IFCs and their member chapters across the nation have been catching on to the uses of software for a while now.
A popular campus recruitment management software tool is ICS. This allows Greek officials to control PNM registration, disseminate recruitment rules and schedules, and compile bid lists through one central digital hub.
On the chapter level, you can use our premium, all-in-one fraternity communication software, OmegaOne.
Click here to learn more about OmegaOne, the ultimate fraternity tool.
OmegaFi offers software solutions for fraternity chapters for recruitment, budgeting, communication, and more. Learn more about our services or call direct at 800.276.6342.
Leave your questions or comments about IFC recruitment in the comments below!