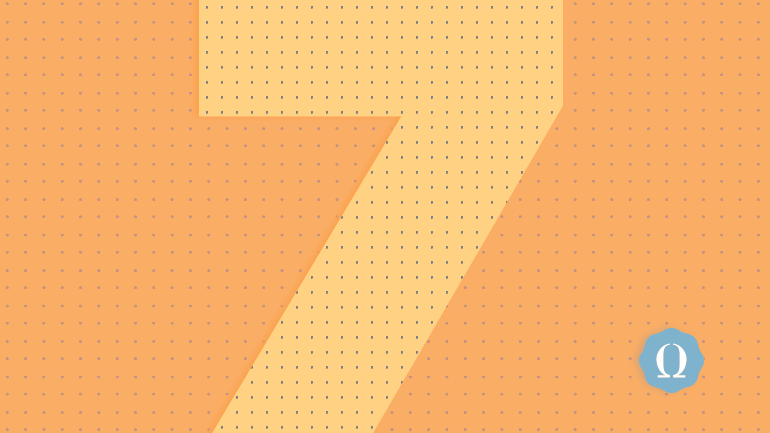 Fraternity philanthropy forms the bedrock of what it means to be a brother: service, fellowship, and community. This is true not only in the year 2020, but since the humble beginnings of American fraternities over two centuries ago.
Many things have changed over the years. Chapters are more inclusive, safer, and with new technologies and software tools, they're more effective at reaching their goals than ever before. Yet philanthropy has remained an essential part of fraternity life throughout it all. How is that possible?
Muhammad Ali once said, "Service to others is the rent you pay for your room here on earth."
Fraternity chapters prove their purpose and their worth through service and philanthropy, because they're built on these principles. In no particular order, here are 7 Fraternity Philanthropies Worth Emulating.
Pi Kappa Phi's Journey of Hope

Pi Kappa Phi's iconic philanthropic cross-country bike ride to support the nonprofit representing people with disabilities, The Ability Experience, began in 1987 with alumnus Bruce Rogers. According to the Pi Kappa Phi website, "Members of the fraternity throughout the nation have cycled across the country to raise money, awareness, and support for the same mission in the Journey of Hope."
Various chapter cycling teams ride from the west coast all the way to Washington D.C. The Journey of Hope raises over $750,000 annually for The Ability Experience. With this and other various chapter philanthropy events nationwide, Pi Kappa Phi collectively fundraise over $15 million for the nonprofit to provide services for Americans with disabilities.
You can donate to The Ability Experience here.
For Delta Sigma Phi, the Dog Days Are Never Over

Delta Sigma Phi holds its signature Delta Dogs event each year, when chapters help raise money and awareness for local animal shelters and rescue groups, and share the love by bringing adorable unadopted mutts on campus.
Each chapter seems to find its own unique spin and group to support. For instance, the University of Maryland chapter philanthropy supports Prince George's County Animal Shelter. The Indiana State chapter raises money for Terre Haute Humane Society. Meanwhile, the Kansas State chapter helped the Purple Power Animal Welfare Society. Together, they've raised thousands of dollars for the various groups and helped adopt out these lovable dogs.
When Disaster Strikes, Chi Phi Steps Up
The Clemson University Chi Phi chapter gives young people someone to look up to in more ways than one. They host events such as chili cookoffs to support their local Boys and Girls Club. The Boys and Girls Club helps youth become responsible, caring adults through leadership guidance.
However, as if that weren't enough, they also have contributed to help hurricane victims. They've given to Water mission, a group that offers hurricane relief as well as helps other countries install pure water facilities.
When Hurricane Michael hit Florida in 2018, these brothers held a "car smash" fundraiser for United Way Disaster Recovery Funds. They raised nearly $1,000 in both 2017 and 2018.
These brothers are truly great role models for all generations.
Sigma Chi, My, Oh My!
It's impossible to assemble a list of noteworthy fraternity philanthropies without mentioning Sigma Chi at some point. Their week-long Derby Days and Derby Challenge events have been wildly successful over the years, and together they've raised well over $1 million for the Huntsman Cancer Institute.
Not only that; Sigma Chi has pledged another whopping $20 million dollars. Derby Days events engage sororities and fraternities on various campuses to engage in fun challenges to raise money for HCI.
The Loyola University Chicago Sigma Chi chapter currently leads the way, with over $37,000 raised.
Phi Delta Theta Raise Money and Hope for ALS Patients
Several years ago, the Ole Miss chapter of Phi Delta Theta was recognized for its outstanding philanthropy efforts on behalf of the ALS Association. This chapter raised over $20,000 toward patient care by organizing a 5k event.
But that's not all! These brothers also took part in the "Ole Miss Big Event," where they participated in community projects such as visiting the elderly and restoring local fire stations. They participated in the Ole Miss Student Disability Association's "Rolling Rebels Wheelchair Basketball Tournament" to raise funds and awareness for students with disability services on campus.
Finally, they worked with the Christian Relief Fund, a group who provides clean water for families in Turkana, Kenya, and other nearby regions. All this in a single year! While this recognition came nearly six years ago, it's worth noting as a particularly awesome year of giving by an extra-charitable group of brothers.
Children Find a Miracle with Sigma Alpha Epsilon

Sigma Alpha Epsilon is known for its chapters' commitment to raising funds for the Children's Miracle Network. CNM has raised billions to help fund the cost of care for children's hospital visits. SAE chapters hold unique events to raise money for this cause, as well as for supplies and research.
However, the UC Riverside chapter of Sigma Alpha Epsilon has made headlines not only for their brothers' tremendous efforts, but for those of Delta Gamma sister and SAE's Miss Minerva, Ashley Chiang. Ashley helped raise $11,574, which she and her sisters presented to CHOC Children's hospital, following weeks of fundraising efforts by various sororities on campus for SAE's philanthropy.
Great job, Ashley! Great job, sisters! And great job, SAE brothers!
Gamma Zeta Alpha Does It All
Gamma Zeta Alpha is known for being the first Latino interest fraternity on the west coast. They saw a lack of opportunity for Latino students in other organizations at the time of their founding, and took it upon themselves to provide that opportunity for their members. However, they're also known for their extremely charitable nature.
Here are a few of the noteworthy causes the UCLA Gamma Zeta Alpha chapter gives to each year:
American Diabetes Association
California State Academic Decathlon
Make-A-Wish Foundation
Youth Peace Project est. at UCLA
National Aids Walk
G.A.N.A.S. Scholarship
Wow. Looking at this laundry list of philanthropic causes, it's easy to see why Gamma Zeta Alpha is an organization worth emulating.
OmegaFi offers software solutions for Greek chapters for recruitment, budgeting, communication, and more. Learn more about our services or call direct at 800.276.6342.
Did we leave your chapter out of the list? Tell us about your philanthropic endeavors in the comments below!