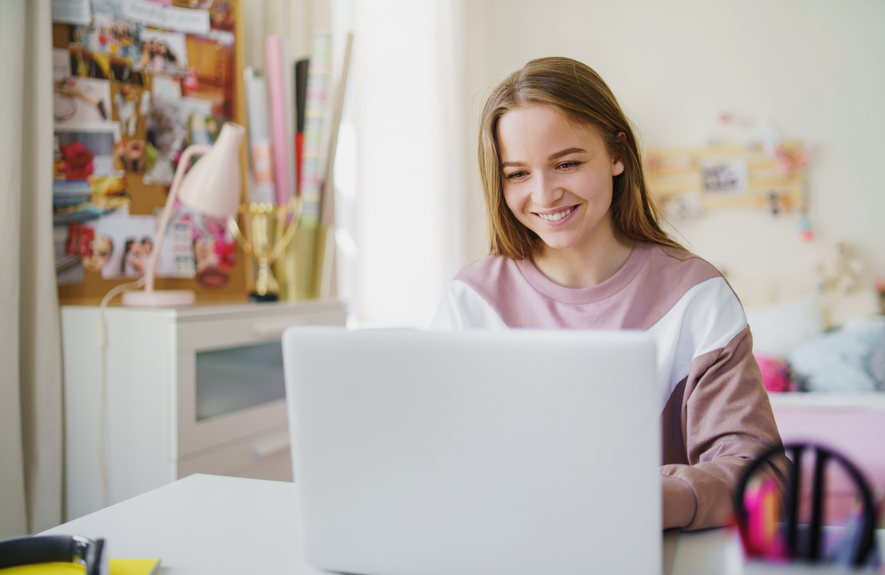 Your website is the hub of your chapter, club or group's digital presence. If you're not strategically using your chapter website to attract new members and show off the benefits of being a part of your organization, you're missing out on a critical marketing opportunity.
From your web copy to the visuals you use, your web design strategy can have a huge impact on how well your group's recruitment efforts pan out. If you're new to website design or simply don't have a lot of time on your plate, creating a strong website can feel overwhelming. streamline the web design process and build the website of your dreams in no time with the right tools and strategies.
Use these expert web design tips to recruit new members and grow your organization::
Armed with an engaging and informative website, you'll be well on your way to boosting your brand visibility and increasing your fraternity or sorority's reach.
Brand your website
The best membership organization websites all have one thing in common: they center their web design around their branding. According to Kwala's branding guide, your brand helps to communicate your chapter, club or group's identity, including your mission, values, and overall what your organization represents. If your website has a generic appearance, you'll be less likely to foster a connection with new web visitors and demonstrate that you're a credible organization.
Depending on your sorority or fraternity's national website guidelines, you might also need to use some or all of the branding elements that they've already established in your chapter's design. Do your research to ensure that your chapter's web design complies with national provisions to avoid any unnecessary penalties.
Incorporate compelling visuals
Photos, videos, and other types of visuals can help prospective members picture what it would be like to be a part of your organization. Plus, visuals help to break up your website's copy, allowing you to keep your site visitor's attention and create a professional, engaging design. Consider featuring the following visuals on your website:
Photos of your members in action:

Highlight pictures of your members attending events, participating in your philanthropic initiatives, or simply hanging out in your sorority or fraternity house. You might also include pictures from your

last recruitment period

to show the recruitment process in action and help ease prospective recruits' minds. Remember to make sure featured members are in good standing, current on dues, still active in the chapter, and not portraying risky or unhealthy behaviors.
Videos that explain who you are:

Videos are a powerful medium to convey information in a digestible and eye-catching format. Consider creating a testimonial video of your members explaining why they joined your organization and how they've benefited since. This helps to humanize your sorority or fraternity by showing the people that make it up as well as allows prospective members to see the value in becoming a member.
Graphics that explain the recruitment process:

Prospective recruits might be visiting your website to learn more about how recruitment for your organization works. Rather than detailing the process in lengthy paragraphs, create compelling graphics that clearly outline the recruitment process. For example, you might make an infographic that walks through the steps and timeline of recruitment.
Remember to consider audience members of all abilities who may be visiting your website by prioritizing accessibility. All photos should have alternative text that explains what the image is showing, and videos should have transcripts and closed captions. For more information on accessibility best practices, explore the Web Content Accessibility Guidelines.
Create a member benefits page and offer resources
One of the best ways to grab prospective members' attention and show off the many pluses of joining your organization is with a member benefits page. This page outlines the special benefits and perks members will derive from your organization, which may include:
Accessing a network of passionate members Gaining unique service learning opportunities
Attending career training sessions and classes
Developing leadership skills through chapter positions and activities
Exclusive access to academic or extracurricular scholarships
Access to themed events and bonding opportunities
To structure your member benefits page, leverage a content management system (CMS) with ready-to-go web templates. A template takes all the guesswork out of web design—all you have to do is select the one that fits your needs and simply upload your content. Plus, the right website builder will enable you to easily make adjustments to the font and color scheme to align with your branding guidelines.
Along with offering web templates for your member benefits page, look for a membership website builder that allows you to create private resources and pages for prospective members who are already in the recruitment process. Morweb's guide to membership website builders recommends working with a CMS that empowers you to set up an intranet portal and give recruits access to a unique login.
Here, you can create a customized dashboard where recruits can access additional resources like:
Recorded information sessions about your organization's history, values, and activities
Member directories to connect with current members and ask them more about their experience at your organization
Recruitment schedules
An intranet portal will also come in handy for current members so they can access and leverage the many benefits of their membership. Make sure you're working with a user-friendly and comprehensive CMS so you can set up this portal in just moments, with no coding necessary.
---
Recruiting new members and growing your organization over time can feel challenging. However, with a strong web design strategy, you can easily introduce your organization to your college community and prove the value in joining your sorority or fraternity. Remember to invest in a website builder designed with membership organizations in mind so you can reduce your administrative burden and design your perfect website without a hitch.