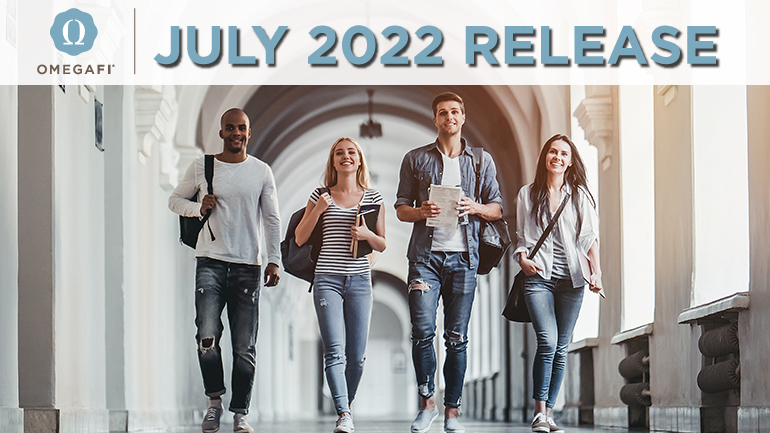 OmegaRecruit Enhancement
Per the request of many OmegaRecruit users, we created a new Vote Audit Report which allows chapter leadership to see changes made to votes throughout the recruitment process. The report is located under PNMs > Reports. You can generate a report for one round, or all rounds, and download the info to a PDF or Excel file. The report will show any vote altered after its original submission.
We will also host two webinars to prep you and your chapters for the upcoming recruitment season. Select a link below to register.
OmegaRecruit Summer 2022 Live Training – July 27 at 8:00 p.m. Eastern
OmegaRecruit: Final Reminders for a Successful Recruitment – August 18 at 4:00 p.m. Eastern
Can't make it to a live webinar? Just register and the recording will be sent to everyone who registers.
Don't forget the OmegaRecruit Help Center is also available 24/7 with articles and videos to assist you.
Contact your Success Manager with any questions.
LegFi Treasury – New Feature
Last month, we announced the release of LegFi Treasury, which generated enthusiasm and many inquiries about this new feature. We want to ensure chapters are prepped and ready to utilize this convenient tool just in time for Fall 2022!
LegFi Treasury allows chapters to create Treasury accounts and issue Treasury cards to easily make purchases and track spending. Members' payments in LegFi can be automatically sent to your Treasury account. You can also link an external bank account and transfer money into your Treasury account. Use your new Treasury card to make purchases with the funds in your Treasury account. View the transactions in real time in LegFi to track spending and expense reporting for your chapter.
LegFi Treasury is live and available for use! We held several webinars this summer to review its features. Check out the webinar recording and other helpful videos and articles in the LegFi Help Center.
Contact your Success Manager with any questions.
Login System Enhancements
Earlier this month, we rolled enhancements to our login system. The new OmegaFi login experience unlocks the power of your solutions with just one login:
Use one login across all OmegaFi platforms
Complete first-time registration faster
Clear and concise login page, displaying what solutions you have access to
Read our July 5 blog post to learn more. You can also access our Login Help Center if you need assistance.
Contact your Senior Client Operations Specialist with any questions.