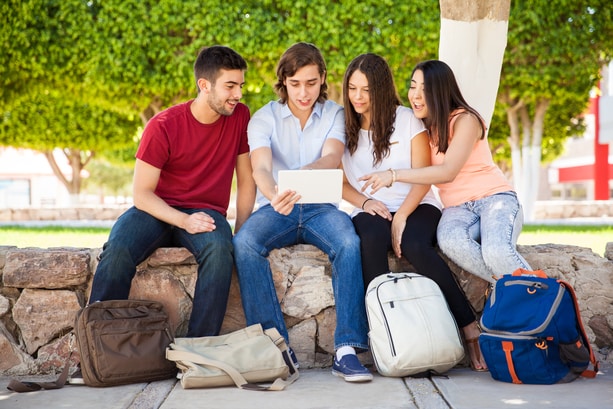 Through digital fintech solutions, OmegaFi continues to champion the evolving needs of the fraternity and sorority community. With the upcoming rollout of our new login and registration experience, we have reinforced that commitment.
Our new login and registration experience will streamline the registration and sign-on process for users across all OmegaFi solutions. With this feature, users at both the headquarters and chapter levels will now be able to access their product portals with one login. Creating access to additional products will be easy and efficient for all users.
In today's landscape where cloud-based platforms and applications can be intuitive or an inconvenience to users, simplifying the design and end-to-end user experience was critical for OmegaFi. This enhancement highlights the direct impact customer feedback has had the on the OmegaFi product roadmap.
"This is a big step in the right direction for OmegaFi and our partners. Every stage of their journey is a priority and opportunity for us to hear what we're doing right and what we can do better," said OmegaFi CEO Fred Maglione. "Being able to provide users with a single registration process across our products alleviates the challenges many have expressed. It also reinforces the seamless experience fraternity and sorority leaders and members have come to expect from us."
Addressing a Concern with Agility
A company that values the mission, partnership, and feedback of the fraternity and sorority community it serves, OmegaFi continues to accept the charge from national and chapter leadership to elevate the OmegaFi experience end-to-end.
The immediate need to implement an improved registration and login solution across OmegaFi products came as a direct result of customer feedback gathered over the past several months.
Championing for Quality and Assurance
Investing in OmegaFi's solutions has proven to be the right choice for fraternities and sororities. With products tailored to improving the operations, engagement, awareness and revenue of fraternities and sororities, OmegaFi acknowledges the need to offer an all-around comprehensive experience.
This new feature release not only empowers customers to efficiently manage accounts and enrollment, it allows them to channel their focus on what's most important—their mission and members. For OmegaFi, the development builds on our reputation as a trusted partner with reliable products and a forward-thinking approach to designing solutions that fit our customers' needs.
Maglione added, "OmegaFi will always be a company that encourages transparency, accountability, and out-of-the-box thinking. Our partners are the primary influencers that help shape the advancement of our solutions and experience."