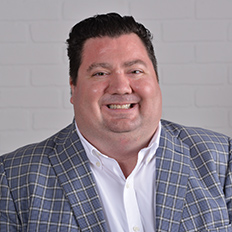 We're honored and proud to celebrate J.B. Goll's, OmegaFi's Director of Partner Development, appointment to the Board of Directors for the AFA Foundation.
J. B. has over 20 years of experience in the fraternity/sorority community, through his work with OmegaFi and as Director of Chapter Services for Phi Gamma Delta, and he is a regular presenter and facilitator at interfraternal and industry events. J. B. is currently volunteering in Phi Gamma Delta as the Bluegrass Graduate Chapter President, the Upsilon Kappa House Corporation Vice President, and as a member of the Fraternity's Housing Advisory Committee.
"J. B.'s commitment to the growth and betterment of the fraternity and sorority experience is indisputable. It's hard to find a more open advocate for how powerful and positive these experiences are and we're proud to have J.B. on our team," says Fred Maglione, OmegaFi CEO.
The AFA Foundation supports the Association of Fraternity/Sorority Advisors, individual members, and our wider fraternal communities. It is the mission of the AFA Foundation to secure, invest, and distribute the necessary resources to support the educational objectives of AFA, other relevant research, scholarships, and educational programming that furthers the fraternity/sorority advising profession.