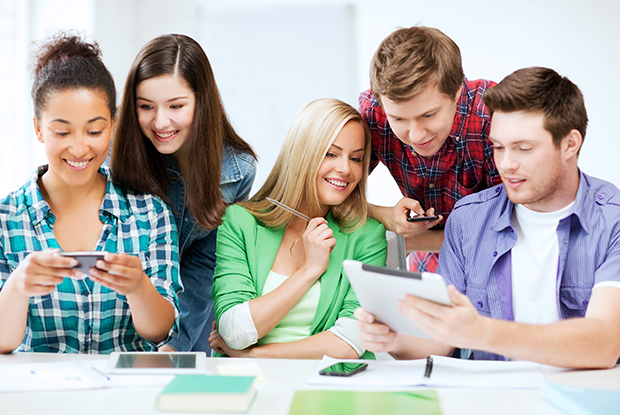 It is fairly widely known that sororities and fraternities are tremendously useful for building lifelong support communities, boosting academic success, and creating future opportunities. They also help to build leadership and communication skills. However, there is more to these organizations than academic achievement and networking. As any member knows, philanthropy and community service form a vital part of fraternity and sorority life.
Charity fundraising is an important feature of these initiatives, which means that members spend a lot of time and creative energy coming up with ways to raise donations for important causes. Most fraternities and sororities have at least one charitable organization that they support throughout the year, and they set up a range of events, including auctions, to generate funds for their chosen charities. Technology has come to their aid by providing a range of online tools that make fundraising easier to arrange and manage.
How financial restraints hold fraternities and sororities back from doing more
It is a sad truth that you often need to have funds to raise funds. This is as true for fraternities and sororities as for nonprofits and businesses. Fundraising events take time and money to arrange. If you are planning to host an auction, you will need to find a location and build up an inventory of items that are likely to generate a lot of funds. Historic inflation has impacted the fraternity & sorority industry, however fundraising is still an ongoing pillar.
After looking at the options and weighing up the costs and potential benefits of something like an auction, whether in-person or online, many fraternities and sororities may choose to hold back from making the necessary investment needed to host a successful auction. However, with online auctions, you don't necessarily need to have a large budget. Online auction tools make it possible to organize a fundraising auction at a minimal cost.
Challenges that fraternities and sororities face with fundraising
Fundraising is never particularly easy, even when times are good. During a financial downturn, it gets even more difficult. Whether you are a fraternity, sorority, or even a nonprofit, all organizations will face challenges when it comes to trying to raise funds. Some challenges might include:
Reduced individual donations:

Donors may feel less inclined to give money to causes they are passionate about when they are experiencing financial troubles themselves. How does a fraternity or sorority, heavily dependent on the goodwill of private and corporate donors, overcome this challenge? Decrease the dependence on direct donation and find other ways to generate funds.
Relying solely on donations:

Many fraternities and sororities raise funds by asking for direct donations. When sources of these donations become less likely to part with their money, it is vital for fundraisers to create more attractive incentives. Look at skills, services, and products that you can monetize. Perhaps, a regular online auction will help.
Slow digital growth:

As they are run by students, fraternities and sororities probably keep up with the digital realm and its constant advances far better than any other fundraising organization. However, it is important that these societies focus on staying on top of rapid developments in tech. If they don't, they may lose visibility and support rapidly. It might be a good idea to turn the emphasis away from in-person events when planning fundraisers and turn instead to the digital realm. This is especially true after the impact of the COVID-19 pandemic, when businesses, in general, made a mass move into the online space. Always look for tools that will enhance your digital fundraising power, such as

online auctions, and adopt them as efficiently as possible.
Examples of fundraising events that work for fraternities and sororities
Fraternities and sororities generally have no shortage of fundraising ideas, some of which are an extension of on-campus activities, while others reach farther afield to the corporate world and the general public. Among some of the more popular and effective fundraising events for fraternity and sorority life are:
Sporting events:

Events can range from soccer or volleyball tournaments to fun runs.
Food sales:

The preparation and sale of baked goods and other food items is a pretty common campus activity for fraternities and sororities.
Entertainment events:

These could include anything from dance marathons to movie screenings, and charge-per-plate dinner soirees.
Auctions:

Fraternities and sororities often host auctions, whether online or in-person. The items on sale could include any number of goods and services from the valuable to the whimsical; perhaps some prized sporting memorabilia.
Why online auctions are a good option for fraternities and sororities
If your fraternity or sorority often chooses to host auctions in order to raise funds, it would be a great idea to consider a move to online platforms, if you haven't already. For two years, in-person events such as auctions have been difficult, if not impossible, to organize. As a result, many charity auctions have moved into the online space, where there are several tools available to facilitate them. The benefits of online auctions include:
More buyers:

With an online auction, you open your event up to an exponentially higher number of potential buyers. Because distance is not a barrier, you appeal not only to locals, but also to buyers who live miles away, possibly even on the other side of the world.
Convenience:

Buyers have the option to bid when and where they want, and even bid on multiple auctions in one day.
Instant engagement:

Buyers can go immediately from seeing your advertising—perhaps on your website or a direct email—to making an auction bid in a matter of seconds.
Longer bidding window:

You can keep your online bidding windows open for as long as you want, which means that buyers have more time to find what they want and make their bids.
Greater choice and control:

You get to decide how many items to close over what period. You can close ten items in a few minutes, or you can keep the option open on a handful of items for a few hours.
How fraternities and sororities are making a bigger impact with online auctions
Online auctions are not only easier and cheaper to organize than physical auction events, but they also enable fraternities and sororities to reach a larger audience and potentially raise more funds. When planning an online auction, you can plan your marketing to reach potential bidders in territories far outside your local area without increasing your costs.
The organizational and marketing tools available to you make it easy to strategize your promotional communications and reach out to sponsors you may not even consider in the case of an in-person auction. You can also use the metrics provided to review your past auctions and see which items sold best. Using this data, you can plan your marketing and item procurement more carefully and precisely, which empowers you to create more successful and impactful auctions going forward.
Plan and execute a winning online auction strategy with these tips
Use the right auction software:

There are many online auction tools available, each having a unique set of benefits. Explore the features and functionalities of each platform and compare them with your needs. Once you have chosen the right platform, the rest becomes much easier.
Set your fundraising goals:

Be clear about what you are aiming for before you start organizing the auction. Once you know exactly how much you want to raise and who you want to target, you can create refined and effective procurement and marketing strategies.
Take a data-driven approach to procurement:

Before you begin sourcing items to sell, think about your target audience and what they are likely to find appealing. Also think about your donors or potential donors: what will they be able to offer you, and how can their offerings synergize with the tastes of your audience? If you have arranged an auction on your online platform before, go back and look at the metrics to see what items sold well and which ones were less successful. Use these metrics to guide you as you compile your wish list or brainstorm potential donors.
Strategize your marketing:

Develop a marketing strategy incorporating content,

social media,

and email blasts. Like your procurement, your marketing should be informed by data. Your auction platform will include tools to help you.
Set up your auction:

Create a name for the auction, set up a URL for the auction page, and set your bid, item, and listing options. You can then start creating listings for each of your items, complete with starting bid and reserve options.
There are various softwares, such as Auctria, designed to assist organizations when it comes to planning, sourcing, or hosting any type of auction, and utilizing an auction software can help your fraternity or sorority improve their fundraising efforts. Remember, auctions are a great way to effectively raise money and keep your organization's supporters engaged.
---
About the Author
Laurie Hochman has a passion for helping groups exceed their fundraising goals. After using Auctria for many auction fundraisers, she joined the team to help others boost their auction fundraising for many wonderful causes. Auctria has been utilized in over 40,000 event fundraisers raising over $400M.