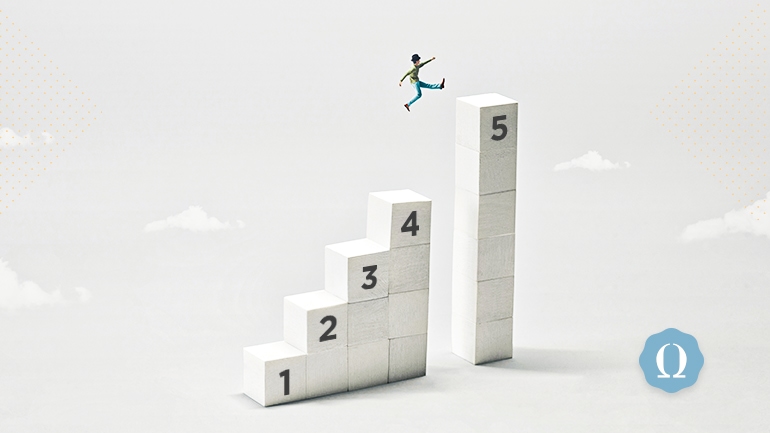 If you're reading this, it's because you've got fraternity communication goals, and that's fantastic.
The fact of the matter is that together, brothers prosper. Apart, they fail.
It's the nature of chapter life, and it's the reason you joined your organization in the first place, right? You wanted to be a part of something. To connect. To build a better future for yourself, your brothers, and your community.
Communication is the glue that holds brothers together, as well as connects them to their national organization and the broader Greek community.
It's more than just talking. It's about sharing information effectively. That means you're working toward chapter initiatives with clarity, accuracy, economy, and confidence.
Confidence grows from trust. The more you can trust each other and your roles within the chapter, the better for all.
But when you want to get brothers on board, how do you show them the light? How do you get them commit to making better, more efficient connections? What tools will help you achieve these goals?
Here are OmegaFi's 5 Ways to Up Your Fraternity Communications Game.
5. Get Off Social Media for a Day
Groan all you want, but social media has an undeniable hold on most of the world today, and often very little of what gets done on these platforms is "communicating."
Don't get us wrong—there are many uses for social media as a fraternity tool. But outside these functions, we tend to rely way too much on Facebook, Twitter, and Instagram as our only contact with one another.
Plus, when used too much in place of human contact, social media tends to have a negative impact on our mental health. Why do you think they invented all those apps to help with your phone addiction? Because—spoiler—we often don't know how to unplug on our own.
Set specific social media detox days for the chapter. Rely less on these platforms to forge connections between brothers and reach chapter goals.
Use your phone screen to keep in touch less, and forge more real human bonds.
Speaking of which . . .
4. Chapter Retreats Are Cheesy. Embrace the Cheese.
The sharp cheddar stench of chapter retreats is simply a fact.
The thought of a chapter retreat evokes an image of sitting around a campfire making s'mores and singing Kumbaya, of ropes courses and trust falls.

Retreats are cheesy by nature, but that's part of the fun.
And they are most effective when brothers let go of their inhibitions and just go with it. The whole point is for you to get to know your brothers, new and old. Sometimes that means passing around the "talking pillow" and opening up to one another, slumber-party style.
While you can always plan a retreat with a new twist, complicated gimmicks can sometimes be too distracting and detract from the purpose of bonding.
Often, the old, proven retreat ideas are best, like camping, hiking, canoeing, or other settings where teambuilding and chapter-focused problem solving can be the focus.
3. Mini Recruitment-Based Leadership Seminars
Leadership seminars offer a tremendous benefit for brothers, whether they're new members or upperclassmen, executive officers or everyday members.
Sure, a chapter president can reap the benefits of a fraternity leadership seminar in the way he guides and manages his chapter. But a chapter president isn't a king. Each brother must find his own inner leadership abilities to contribute meaningfully to his organization.
Leadership also has a direct impact on recruitment, a time when good communication is crucial.
Holding a smaller-scale leadership seminar, with a focus on recruitment communication, can empower brothers to confidently interact with PNMs (Potential New Members), as well as to work together planning and executing recruitment events.
Skills you can focus on during recruitment leadership seminar include:
leading by example
confidently communicating your chapter's values to PNMs
knowing when to ask for help from someone more knowledgeable
clarifying roles, goals, schedules, and recruitment guidelines
effective discussion and group decision making, such as when voting on PNM bids
When you can pull off a strong recruitment with effective communication and confident leadership, your chapter will flourish.
2. Make Chapter Meetings—and Your Chapter—All about New Ideas

During chapter, there may be a time to discuss "new business," but discussion and new ideas should really be a central component of how you approach things overall.
It starts in chapter, bringing brothers into the discussion and teaching them to use their voices. Then that confidence and skill spills out into daily chapter life, and this encourages members to participate.
Of course, you still need to streamline things and manage time so your meetings don't run past schedule.
When brothers communicate ideas that are more appropriate for, say, the philanthropy committee, than the full brotherhood, suggest giving the basics and tabling deeper discussion on a need-to-know basis.
Yet how do you communicate these ideas when brothers are rarely in the same place at the same time?
1. OmegaOne: Fraternity Communication Software that Brings Brothers off the Bench
The right software can add that perfect final ingredient to your chapter communication recipe.
OmegaOne fraternity communication software, launching this fall, is the culmination of decades of OmegaFi's dedication to building the perfect digital chapter tool.
If you act now and sign up at the link above, your chapter can use OmegaOne free for thirty days prior to our release date.

With OmegaOne, you can:
communicate quickly and efficiently with brothers through a personalized message wall
send/receive group-specific emails and texts from officers
view a shared chapter calendar
share chapter files with cloud storage
do all this anywhere, any time with your mobile device
But digital communication is only part of how OmegaOne helps you up your fraternity communications game. In reality, our software is geared toward accenting how brothers interact in the real world. It streamlines planning and encourages participation.
OmegaOne gets brothers together by:
tracking study hours and event attendance with geolocation check-in options
providing a central hub of biographical and contact info for brothers, new members, and alumni
getting brothers all on the same page with a shared, events-focused calendar
OmegaFi offers software solutions for fraternity chapters for recruitment, budgeting, communication, and more. Learn more about our services or call direct at 800.276.6342.
Leave your questions or comments about our fraternity software in the comments below!