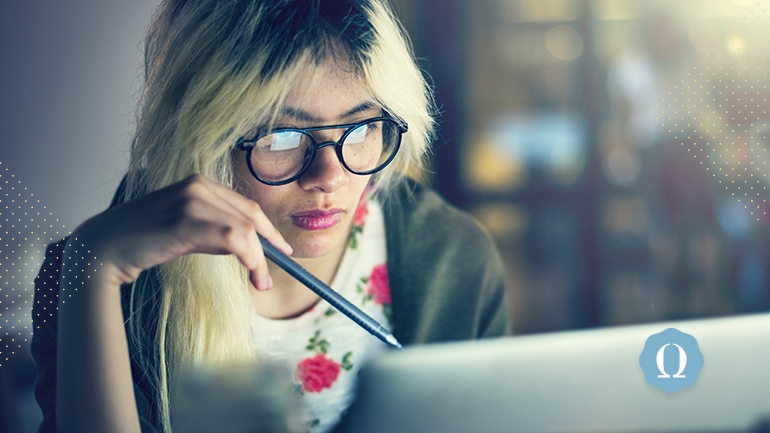 Listen, we all want it...
We want our chapter recruitment process to run a bit more smoothly.
We want our chapter's website to look a bit better—or for them to have one at all.
We want our finances to be accounted for and our bills to be paid easily.
We want the information crucial to our operations to be made clear.
In essence, we all want success.
So, what separates the sororities that want to be more effective from the ones that are?
Software.
Having the best technology can be a great equalizer to bridge the gap between effort and results, but unfortunately, finding the best software for your money can be a painstaking practice of financial trial-and-error.
We're going to spare you that pain and tell you exactly what you should be looking for from any sorority software you're considering for your organization.
Let's dive in.
4. Recruitment management software

Recruitment is the lifeblood of any sorority. Not only does it fill your chapter with new members, but necessary revenue in the form of dues payments. As a nonprofit, your chapter's only source of income are dues, donations, and fundraising, so an inefficient recruitment process can be a real problem.
And that's where a good piece of sorority recruitment software comes in.
If you have any experience with Rush—and if you're reading this, of course, you do—you know that a good recruitment program like the ICS is imperative to sorting and managing PNMs, and making sure you get the best sisters for your sorority.
But what if you need greater access and control than the standard system? What if you needed your own system that you control? One that feeds directly into the Interactive Collegiate Solutions (ICS) database and keeps your University informed about your PNMs roster?
See where we're going with this one?
Although we offer software that provides all of this—it's called OmegaRecruit, and it's awesome—here's a short list of the essential features you want to look for in any sorority recruitment software.
Great sorority recruitment software should:
integrate seamlessly with the ICS system
provide detailed graph displays to provide trends, comparisons, and voting measurements from PNMs, chapter votes, and voting members
improve your sorority's decision-making through a simple reporting dashboard
foster the matching of your current sorority sisters with PNMs during each round of Rush to ensure mutual compatibility
have a database that houses all of your recruitment data in one convenient location.
allow categorization of your PNMs in the system (for example, which ones are legacy or a "grade risk")
include a built-in slideshow feature to allow your membership to see each PNMs picture, as well as basic information about them
be available via mobile app and allow members to add comments on PNMs and vote in real-time
If that sounds very specific, it's because it should be. Your sorority recruitment is extremely important. Not only for the health of your organization and its future but for the preservation of chapter sisterhood and the continued strength of its brand.
3. Websites & chapter communication

You'd be surprised how many chapters don't have their own website—or worse, have no consolidated platform for communication.
And as we move deeper into the Internet Age, it's imperative for your organization to have a digital presence online and the ability to communicate quickly.
This means you need a solid website and an effective communication tool.
When PNMs want to review your chapter to see if you—and they—are a good fit, the first thing they're going to do is look for more information about you online. This will take the form of googling you and stumbling across your website (if you have one) or your social media.
If you have an incredible social media coordinator in your ranks, your social media feed may be enough, but unless you're paying her full-time for her work, more than likely your social media isn't telling enough about the culture of your organization through pictures and captions alone.
You need a website for that, and finding a good website building software that fosters communication within your organization is a good start.
Sure, you've probably heard a million podcast ads for Squarespace or Wordpress, but trust us when we say those things can be a headache and require more than a basic template to make an effective website.
Instead, you want to invest in a website-building software designed with your sorority in mind—we call it GinSystem, and people kinda love it.
Here's what features to look for in your next website & communication software.
You should be able to:
Create a website and update it as needed.
Foster communication among your members.
Deliver reminders, updates, and notices for upcoming events.
Host important engagement tools such as:

emergency check-in functionality for sisters heading out for the night
a chapter calendar that keeps every member on track with important dates
questions and polls to gain a chapter consensus for new initiatives and plans
birthday lists to deepen sororal bonds and create an environment of mass celebration
a full contact list to bridge the communication gap among members new and old

Access the software through a mobile app.
An organization with effective presentation and great communication is one built to last. Accomplish both by betting on a website and communication tool that gives you the best bang for your buck.
Speaking of bucks...
2. Financial management
Money is a resource as important as time, water, food, or air, and for your sorority chapter, it's vital to the continuation of your organization.
So, it's important to keep track of the dollars you have coming in.
Time has shown that broke college students between the ages of 18 and 22 aren't the best stewards of treasuries containing hundreds of thousands of dollars, therefore, it's important for the health of your chapter's finances to put some checks and balances in place.
That's where a good financial management software comes in.
And as you can probably imagine, we've got that too—it's called VaultPro, and yes, it's pretty darn sweet.
Here's what good financial software should do:
Integrate with tax-filing software to ensure your chapter's nonprofit status remains active.
Collect money (duh), increases your semester revenue, improves engagement, and create consistency and transparency across your organization.
Allow you to build a budget for your organization and reallocate funds as needed.
View and pay all of your organization's bills in one convenient location.
Remind you of upcoming bills to save you from late fees and missed payments.
Manage your chapter contracts and member leases, and stores them for later access.
Promote officer purchasing cards (think prepaid debit cards) that allow your leadership to set spending limits based on program budgets, and track spending.
Enable mobile accessibility, bill pay, account access, and member communication.
Get your money right, and everything else seems to fall into place. This particular piece of software—wherever you get it—is one we highly recommend for any sorority looking to keep the cashing rolling more in than out.
1. Database management

Data in the modern age can be an incredibly useful asset.
It can tell you what's working within your organization, what isn't, and more importantly, where to fix it.
Which is why every sorority looking to improve their processes should consider picking up an effective database software.
What is database software? Particularly as it pertains to sorority greek life?
It's a helpful tool that takes the information you enter, organizes it, and helps make sense of it to answer the questions you want to know—along with a variety of other functions.
Here's an example:
A good database software can help you figure out the best method for your initiation and recruiting process.
If you can't tell where this is going, here's a hint.
Here's what you want to look for in effective data reporting software. It should:
Give your members a clear understanding of their role and responsibilities.
Facilitate giving by allowing members to donate and see their giving history.
Have a built-in events management tool that allows your headquarters to manage and create events.
Help you organize effective fundraising campaigns with transparency and built-in tools to help with giving, managing prospects, and organizing administrative tasks.
Be accessible via a mobile device.
Housing your organization's data and using it to influence future action is the essence of effective business intelligence. Although your sorority's operation as a business is limited by its status as a nonprofit, by investing in your chapter and using the right tools, you'll be able to dramatically increase your effectiveness in recruiting, presentation & communication, financial management, and decision making.
If you'd like to learn more about OmegaFi and how our software can help you reach your goals
Call 1.800.276.6342 or contact us directly here.