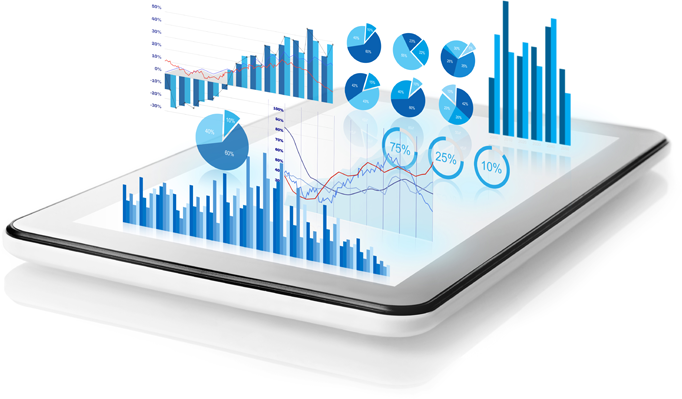 In July 2021, the teams from OmegaFi and Pennington & Co. presented a webinar entitled "Local House Corporations: 2020 Impact and Beyond" for the MJ Insurance Webinar Series.
We unveiled new data, shared observations, and made recommendations regarding recruitment and financial impacts, communication strategies, and a new way to look at fundraising.
Recruitment
Virtual and delayed recruitment made a significant impact on chapter growth this past academic year. OmegaFi's data analytics show chapter rosters from 2019 to 2020 were down 13%.
Data from ICS, our sister company, provided the following stats:
| | | | |
| --- | --- | --- | --- |
| Year | Registrants | Events | Registrants Per Event |
| 2019 | 89,086 | 348 | 256 |
| 2020 | 58,880 | 295 | 200 |
Approximately 30,000 less recruitment registrants in 2020.
55 fewer events and 56 fewer registrants per events.
Our Recommendations
A well planned, executed, and innovative recruitment effort is critical this year. Chapters must stabilize their membership numbers to ensure longterm success. If your chapter does not use a recruitment management software, we highly recommend looking for one, like OmegaRecruit.
Finances
Like recruitment, finances also saw major setbacks in 2020. Looking through our global data, it's clear that 2019 was a strong year. Groups billing through OmegaFi's platforms invoiced at an average of $2,698.12 per member. This is not housing specific, it includes local chapter dues, national/international dues and fees, insurance, and housing if applicable.
Average Payment Per Member at OmegaFi

| | | | | |
| --- | --- | --- | --- | --- |
| | 2019 | 2020 | Difference # | Difference % |
| Women | 2,964.68 | 2,278.02 | (686.66) | -23.2% |
| Men | 2,548.60 | 1,964.34 | (584.25) | -22.9% |
| Total | 2,698.12 | 2,095.70 | (602.42) | -22.3% |

You'll note in the above data set the average payment per member drop by approximately 22.3%. Talking with the house corporations and chapters we work with, it became clear that many chapters or house corporations, understandably so, billed the "bare minimum" to cover mortgage, national/international dues and fees, insurance, etc. while cutting food, social, and other expenses.
Now that we've set the stage, let's look specifically at numbers from just house corporations billing through OmegaFi's Vault.
Housing Charges on OmegaFi

| | | | | |
| --- | --- | --- | --- | --- |
| | Total Billed | Credits | Refunds | Revenue Available |
| 2019 | 51,842,124.17 | 4,488,626.09 | 708,471.48 | 46,645,026.60 |
| 2020 | 37,077,842.12 | 10,049,211.59 | 1,345,251.91 | 25,683,378.62 |
| Difference | (14,764,282.05) | 5,560,585.50 | 636,780.43 | (20,961,648.02) |

Some interesting things to note:
Nearly $15 million less was billed in 2020 as compared to 2019.
Nearly $11.5 million was credited or refunded in 2020 as compared to $5.1 million in 2019.
2020 numbers show nearly half as much revenue was received as the previous year, but house corporations had the same fixed costs.
Some other financial trends and observations we noted were:
Spring 2020 was all about credits and refunds. Most groups credited or refunded a prorated amount back to members for parts of March, April, and May.
Fall 2020 was all about charging less to residents. Rent was sometimes reduced, parlor fees reduced or eliminated, and in most cases no social fees.
Many house corporations reduced costs in 2020 with dining. Out-of-house meals were not offered because of reduced number protocols and to-go plates were more efficient with portion control.
Some house corporations were able to negotiate mortgage payment deferrals and did not have to depend on undergraduate members for income, but many dipped into their reserves or savings to cover the drop in revenue.
Many who did not have surplus or reserves struggled in 2020 and in some cases were not able to provide the reduced costs or rebates to their members/residents.
However, on a positive note, we expect house corporations and chapters to return billings back to 2018 or 2019 levels. As you can see from the chart below, this should bring a sizeable cash influx to groups.
Anticipated Revenue Coming

| | | |
| --- | --- | --- |
| Average Payment | Members at OmegaFi | Anticipated Cash Infusion |
| 602.42 | 181,657 | 109,433,248 |

Our Recommendations
House corporations and chapters should place a focus in their budgets on restoring their reserves. Additionally, they should ensure the revenue is working for them by making sure billing is done by an approved, professional service. Liability insurance coverage for many national organizations now requires this. Lastly, consider expanding current financial and accounting services. Sometimes the basic services are not enough. Expanded services may include contract management, payroll, accounts payable, and expanded financial reports.
Communications
It has become more important than ever to share the impact the fraternity and sorority experience is having on students today. The challenge of telling this story is more difficult in an era of reduced attention spans, competing messages, and multiple storytellers.
The recent Cygnus Study showed two important findings:
Alumni/ae are highly satisfied with the frequency and quality of updates from their national organizations but they want more information from and about their chapter.
Only 30% of respondents indicated that they are satisfied with the amount of communication from their chapter. In fact, alumni/ae frustration has increased with each survey over the past decade and this is in an era where virtually everyone carries a smartphone, resulting in a meteoric rise in email and social media usage.
This became even more evident through 2020-2021. Communication was a vital part of success for many house corporations and local chapters. They worked to send quick updates to tell the story of how they were impacted and ultimately how they adapted and persevered. The need was there, possibly more than ever before, to develop strong communication to keep alumni/ae informed and to ask for help in a time of need.
2020 saw two primary communication methods emerge:
Newsletters
Email Blasts
Sent
Reached
Sent
Open Rate
2019
675
800,000
1,203
38%
2020
548
630,945
1,249
38%
**March - May 2020 COVID Emails
284
42%

Some key things to consider:
When communicating: Do the communications have a professional look and are they consistent? Does your audience KNOW it will arrive? Is there interesting information your audience cares about?
When connecting: What is the first section you turn to when you receive your organization or university magazine? For many it is the "Alumni Update" section. Use your newsletter to allow members to communicate with one another.
Our Recommendations
Communicate relevant content, in a timely manner, using the right mediums.
Utilize resources provided by your national organization for alumni communications.
Most house corporations don't have a communications/PR team able to write, edit, and publish this information. Partner with a third-party professional group, like Pennington & Co., to design and implement your alumni communications program.
Fundraising
Historical analysis from NPC organizations for 2010-2020 saw phenomenal growth in chapter sizes, thus increasing the need for:
Larger chapter facilities.
Space for scholarship activities.
Space for chapter meetings.
Space for group dining.
Additionally, consistent membership sizes allowed house corporations to spend, on average, $12-15 million on housing projects
Properties became larger, but they are slept less members. Chapter house facilities are competing against suite style campus dorms and luxury campus housing to attract members.
So, why fundraise now?
The pandemic ignited a "financial transparency" theme between chapters and house corporations.
Reserves need to be maintained and carried over.
Chapter houses need to be reconfigured to meet current needs of chapters and members.
Sorority Campaign Fundraising Averages

| | |
| --- | --- |
| 2005 | $550,000 |
| 2015 | $850,000 |
| 2021 | $915,000 |

Pennington & Co. activity in 2020: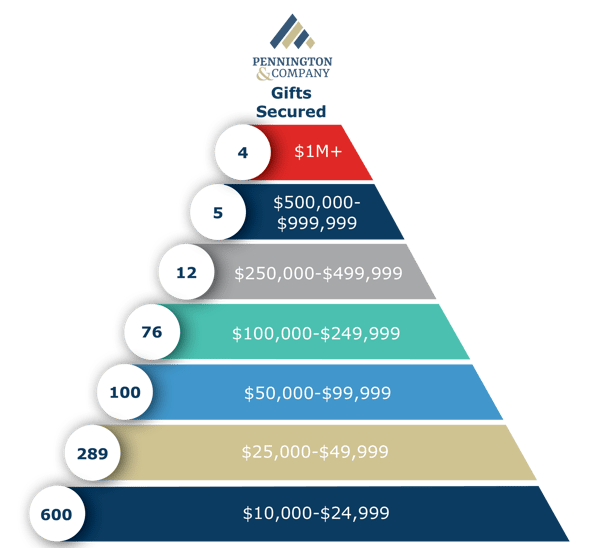 While the approach and tactics changed in 2020, Pennington & Co. conducted over 3,600 donor visits (2,900 of them virtually!) and raised more than $53.5 million in support of fraternities and sororities.
Our Recommendations
Ensure you are effectively and regularly communicating.
Commission a feasibility study to build a case for support, determine fundraising goal, cultivate top donor prospects, identify campaign leadership, and develop campaign strategy.
Partner with a trusted expert who can customize campaigns to your needs like a new build, bathroom renovations, HVAC updates, debt retirement, and/or scholarship endowments.
In Conclusion
The past year was unprecedented, but the future looks bright for organizations who have the wisdom to capitalize on the moment and secure innovative partners and solutions experts who can help propel them into a secure and prosperous future.