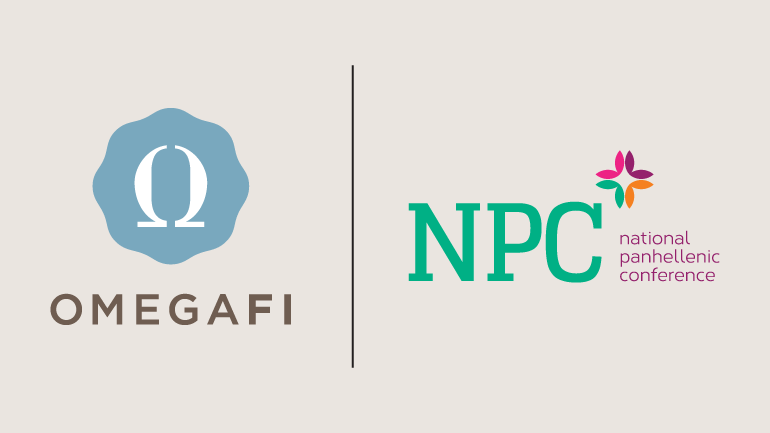 The National Panhellenic Conference, the premier advocacy group for sororities, has partnered with OmegaFi, a trusted vendor who has provided sororities and fraternities with technology solutions for more than 24 years.
"OmegaFi's dedication to technology and innovation make them a perfect partner as NPC looks to the future. We're confident that they share our commitment to advancing sorority and will contribute to our efforts by helping us share our story", said Dani Weatherford, NPC Executive Director.
Founded in 1992, OmegaFi offers technology tools that enable sororities to more effectively support and promote their missions, assist the work of both paid staff and volunteers, manage member information, bill and collect dues and rent, pay bills and employees, and file tax returns.
"We're thrilled to support the powerful work of the National Panhellenic Conference, as well as to partner with their existing vendors to design a refreshed website to serve the diverse NPC audience. There has never been a better time to advocate for the dynamic sorority experience, and OmegaFi is pleased to play a part in the work of NPC," explained Cori Wallace, Director of Sorority Relations at OmegaFi.
NPC and OmegaFi will premier their partnership at the upcoming National Panhellenic Conference Annual Meeting in St. Louis, MO.
With questions on the variety of OmegaFi's solutions that are designed to enhance and support the work of sororities, please reach out to Director of Sorority Relations, Cori Wallace at cwallace@omegafi.com.
About the National Panhellenic Conference
NPC, one of the largest organizations advocating for women, is the umbrella group for 26 national and international sororities. NPC sororities are located on more than 670 campuses with 411,242 undergraduate members in 3,288 chapters. Alumnae are represented in 3,889 associations throughout the world. For more information, including a complete list of NPC sororities, visit www.npcwomen.org or find NPC on Twitter and Facebook.