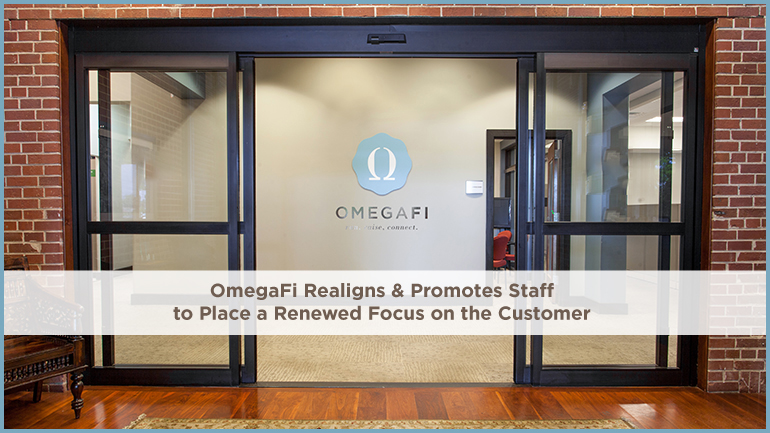 To address evolving customer preferences and expectations along with the need to take care of customers across a much wider range of product offerings, OmegaFi has reorganized company operations and made two critical leadership changes to help customers achieve their goals and dreams.
Effective January 1, 2020, Krystee Edwards is the first Chief Customer Officer at OmegaFi. Krystee's promotion to CCO created a vacancy leading the Sales department. Addison Schopp has been promoted to VP-Sales for OmegaFi.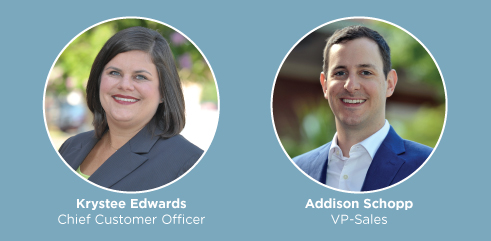 As the first Chief Customer Officer, Edwards will lead the newly reorganized Customer Success Department responsible for the customer journey from beginning to end. She will oversee all customer-facing operations and lead the Chapter Service Representatives, OmegaOne Specialists, Recruitment Specialists and National Service Specialists who work daily with chapter officers and advisors and inter/national headquarters staff and volunteers.
"I am thrilled to take on this new role," explained Edwards. "A commitment to customer service has always been a core value at OmegaFi. It is in our DNA, but we can always do better. Customer satisfaction is no longer sufficient. We want our customers to become raving fans. Helping the customer meet its business objectives is no longer enough. Our job is to help them fulfill their dreams. That is the direction we're headed at OmegaFi, and I could not be more excited."
Edwards' work with OmegaFi customers spans two decades and began in 1999, when she started working with chapter treasurers as what is now known as a Chapter Services Representative. She has assumed increased responsibility over the years, led the Compass support team when that product launched in 2010, and she most recently served as VP-Sales where she led two record-breaking years of company growth.
"Krystee is the perfect person to fill this important new role at OmegaFi," commented CEO Fred Maglione. "Her leadership abilities and experience working closely with so many of our partners provides the perspective we need as the company continues to innovate and grow to meet customer needs and solve customer problems."
Follow the OmegaFi blog in the coming weeks to learn about the changes Edwards, Schopp and their teams implement to fuel growth and help customers achieve their dreams.
For more information regarding this announcement please contact:
Fred Maglione, CEO - fmaglione@omegafi.com
Krystee Edwards, CCO - kedwards@omegafi.com
Addison Schopp, VP - Sales - aschopp@omegafi.com