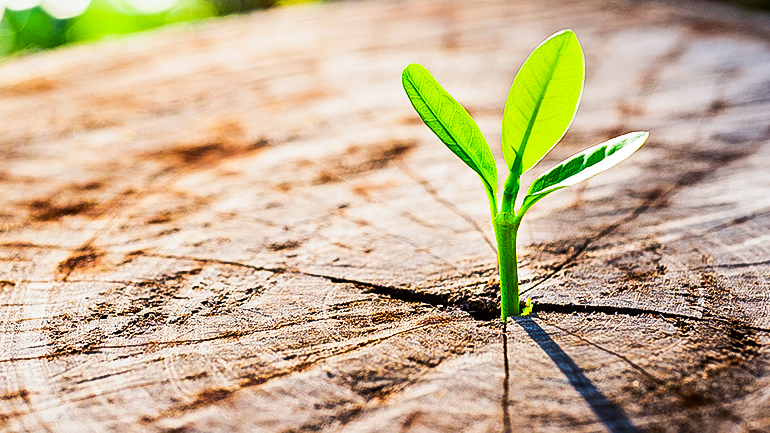 If you're a member of an IFC fraternity chapter, you've got to follow their rules and represent them on campus 24/7.
But you also get the benefits of being an IFC member chapter.
Many campuses offer IFC membership, and the added structure and leadership can benefit chapters in plenty of areas, including recruitment, philanthropy, risk management, and more.
A campus IFC generally gears itself toward improving fraternity life and bringing member chapters to the forefront of university culture.
This organization also focuses on academic excellence.
Sure, IFCs typically expect a high GPA for brothers. But they also offer services that can help them reach those educational goals.
Beyond classroom success, they also focus on programs that help chapter executives gain leadership skills. IFCs understand that good leaders make great brothers—and that chapters can't succeed without them.
In short, these fraternity tools can prove invaluable.
The goal of any good IFC is to build fraternity men who can succeed in the classroom, the workplace, and in any situation life throws at them.
You may or may not have known that your IFC does all this behind the scenes to make your chapter great. Either way, OmegaFi wants to help you learn more about the tools they offer for fraternity men striving to better themselves and their fellow brothers.
Let's talk more about how IFCs can help your fraternity chapter succeed. Here are Four Campus Tools to Help Chapters Thrive.
4. Your IFC Loves Leadership
The UIFI program, or Undergraduate Intrafraternity Institute, is a perfect example of how IFCs can commit to your growth as fraternity men.
Through the North American Intrafraternity Conference, this program offers five days of leadership training that's sure to spark brothers into proactive roles in their chapters and beyond.
During this program you'll learn to identify issues within yourself and the fraternity community.
With the help of peers, you'll learn how to become the leader you want to be, and how to take on challenges to build a stronger fraternity culture on your campus.
The best part? You don't have to hold an executive position to qualify for UIFI.

"Any brother can unleash a fierce leader within himself."
Individual IFCs typically offer leadership programs as well, or a chance to serve on the IFC yourself. Talk with your university's council about these opportunities.
Any brother can unleash a fierce leader within himself.
This IFC tool can help. For with great leadership, your chapter will thrive.
3. It Takes a Village: How IFCs Help Raise the Young Guys Up
Let's start with the example of NIC's Jon Williamson Futures Quest.
This is a national program focused on helping shore up young fraternity men who just joined a fraternity chapter.
This program helps new brothers understand the tools available to them as they grow into resilient young leaders on their campuses. Although you may or may not be able to attend national programs such as Futures Quest and UIFI, they're a great illustration of how IFCs approach new member training.

"Chartering or joining a fraternity chapter takes every tool at your disposal"
Your new member education will greatly benefit from your IFC's help. They may offer you vast guidance and provide structure to how new members are integrated into chapters.
Not only can individual new members benefit from IFC tools, new chapters have access to a ton of resources and guidance as well.
There are plenty of pitfalls new chapters can fall into as they establish their charters and find their place on campus.
IFCs can guide new chapters to ensure they stay in good standing with their universities and communities, and that they attract and recruit quality new members.
Chartering or joining a fraternity chapter takes every tool at your disposal, and your IFC toolbox is top of the line.
2. Alcohol and Other Risks
Alcohol simply can't be eliminated from every situation when it comes to college undergraduates. The only way to totally avoid it is to attend school at a dry campus or join a dry fraternity chapter.
Dry chapters have vast benefits, as they shift their focus from risky situations and substance abuse to an experience wholly driven by leadership, education, and values.
But it's unrealistic to expect every campus and every chapter to be totally dry.
However, chapters must manage risk effectively and avoid associated bad behavior like hazing at all costs. Otherwise, the chapter could face enormous consequences, including harm to its members.
Without the guidance of the IFC, this can be trickier than it seems.
Sure, your national fraternity provides guidelines, as does your university and other authorities. But the IFC provides tools for you to proactively manage risk, and they're always looking for ways to improve fraternity culture and emphasize member safety.
1.A Community Feel to Philanthropy and Education
Two things IFCs find very important—like, super-duper important—are education and philanthropy.
Those two things guarantee both individual success and community involvement for fraternities.
Both are crucial for any chapter.
Education is at the center of all fraternity chapters, and any organization that doesn't value higher learning will quickly find its doors shuttered and its members disbanded.
Brothers who're bad students actively hurt their university, and that's the opposite of what fraternities should be doing.
IFCs offer plenty of educational tools to ensure chapters keep their grades up.
During recruitment, there are often regulations requiring any potential new member to have a certain minimum GPA before any chapter can extend a bid. This helps ensure new members are less likely to fall prey to academic issues and that the chapter stays in good standing.
Some also offer Greek tutoring exchanges, academic scholarships, and other programs or resources to help guide brothers.
Philanthropy also matters to IFCs. While chapters each have their own community programs and philanthropies, your IFC brings all chapters together, promotes your collective achievements, and sometimes offers its own causes like can drives or fundraisers.
Whether it's building leadership, shoring up new brothers, eliminating risks, or promoting education and philanthropy, IFC campus tools can help chapters thrive for years to come.
Which IFC tools on your campus have you found most helpful? Let us know in the comments below.