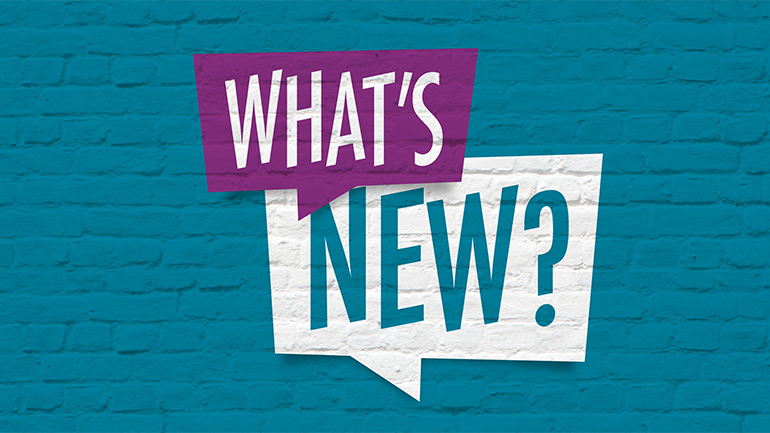 Welcome to the OmegaFi Blog version 2.0. This re-launch has been a long time coming.
We've had a lot of internal conversations about this blog in the OmegaFi offices over the last few months. In the interest of transparency - a trait we hope this blog promotes - I want to share with you the evolution of our re-launch. Our conversations primarily revolved around two topics: purpose and audience.
What do we hope to accomplish
From our very first internal conversation, we knew we wanted to do more to reengage with the chapter officers, alumni/ae advisors and headquarters staffers we work with every day. Despite the growing following we have on Facebook, Twitter, Instagram and Pinterest, we wanted to do a little more. We've also heard from quite a few student and alumni/ae leaders who encouraged us to share our knowledge a little more broadly.
We hope a renewed focus on this blog (thanks in large part to the leadership of our new Digital Marketing Manager and new Website Manager) will provide opportunities to engage in conversations with the various constituents who care about fraternity and sorority life. A big goal for this blog is to take the advice and recommendations we provide every day and publish them to a broader audience.
This leads us to another one of our major concerns the audience that might visit and read this blog.
How do we appeal to the right audience?
The clients we serve day-in and day-out are fairly diverse. We work with large and small chapters. Men's and women's groups. Chapters living in mansions and those without houses. We provide websites to some organizations, fundraising counsel to others, accounts payable assistance to more and accounts receivable support to a whole lot more.
We work with first-time undergraduate treasurers, long-time alumni advisors and tenured staff working at the inter/national headquarters. They have different needs and different interests in OmegaFi. The assistance we provide one group is often vastly different than the recommendations we make to another.
We debated at length about whether we should create separate blogs for each audience. That way, for example, a traveling consultant or director of chapter services at the inter/national headquarters could find the information of interest to him or her without wading through blog posts about local chapter operations.
In the end, we decided one comprehensive blog made more sense. We've established seven different categories to help you find the information most of interest to you, but you also get a chance to jump around if something piques your interest.
Collegiate Corner provides tips for using OmegaFi service so you can save yourself some time and you can run your chapter more efficiently. We will also feature some real-life examples and case studies of some groups in action.
On the Road showcases the travels of OmegaFi as we encounter fraternity men and women around the country. Some of our most "liked" Tweets and posts tend to involve our travels to chapter houses or inter/national conventions. We'll expand on some of those here.
In the Office highlights some of the corporate culture taking place from the North and South Station-OmegaFi's company headquarters in Columbus, Georgia.
Noteworthy News delivers new product and partnership information about OmegaFi. We'll provide some advance notice and sneak peeks here, too.
HQ Hub serves as a clearinghouse for information uniquely tailored to inter/national headquarters staff and board members. From PCI compliance to managing initiates across your enterprise, you'll find high-level headquarters-specific information within this category.
Financial Tips & Tricks offers suggestions about how you can increase collections, improve cash flow, build better budgets, pay your bills on time, file your taxes properly and more. Our job is to get more money into your coffers. Learn from our 22 years of experience and expertise here.
Fundraising at its Finest presents real-world examples, strategies and techniques to improve alumni relations, communication and the process of raising money for special projects, new houses, major renovations, scholarship endowments and more.
So, there you have it. I hope you'll give us a chance. Let us know what you think. We intend to answer your questions and respond to your requests. Comment below if there is a topic you would like us to address, and come back soon to learn more about the H.E.A.R.T (happenings, events, advice, recommendations and thoughts) of what we do involving fraternal organizations across the United States.