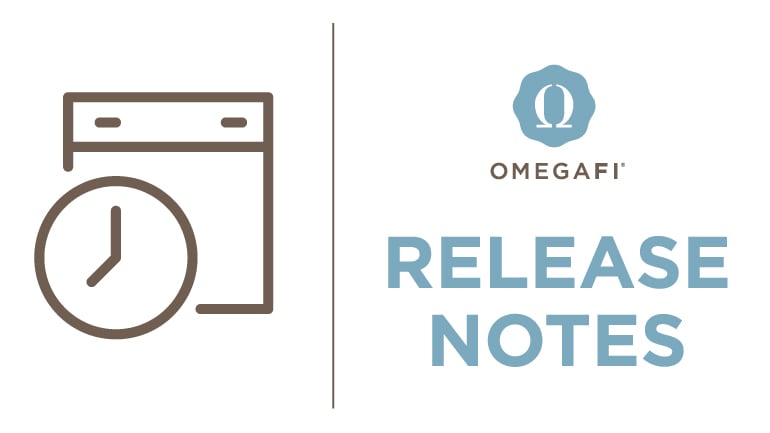 OMEGAONE CHAT IS NOW MOBILE
Earlier this year, we announced the rollout of OmegaOne Chat. This new feature of OmegaOne allows users to easily communicate and conduct chapter business directly in OmegaOne. This month, we added the two-way chat feature to the OmegaOne app, which is available in the App Store and Google Play. If you haven't done so already, download the app and use OmegaOne Chat to communicate with officers and members as you wrap up the school year.
LEGFI WITH TREASURY IMPROVED AGAIN
Headquarters and chapters can now use all aspects of LegFi with Treasury to manage national accounts receivable. Chapters can now use Treasury Cards or Treasury Accounts to pay invoices within LegFi. This means both payment options are available when a chapter pays their national invoice. Headquarters can issue invoices to chapters within LegFi, which are immediately available for chapters to pay via Treasury Card or Treasury Account. The entire process is quick and easy!
MATCHING HAS MORE FOCUS IN OMEGARECRUIT
OmegaRecruit users can now access the Matching feature directly from the main menu. Previously, OmegaRecruit administrators were required to select a tab within the PNM section to find matching information. Admins will save time this recruitment season, because Matching is now easily available in the left menu upon login!
COMING SOON!
OmegaFi is constantly developing and enhancing our offerings to customers. See below regarding of a couple of items we're working on now.
Compass Flex – Phase 1
Some sections of Compass are getting a new look! We're currently enhancing the Searches feature of the People module to make the process more intuitive and easier to manage.
Vault Housing Report
Many chapters and headquarters need a better way to track resident vs. non-resident data in Vault. We're creating a report in Vault to address this need.
Contact your Account Manager with any questions or to learn more about these release notes.