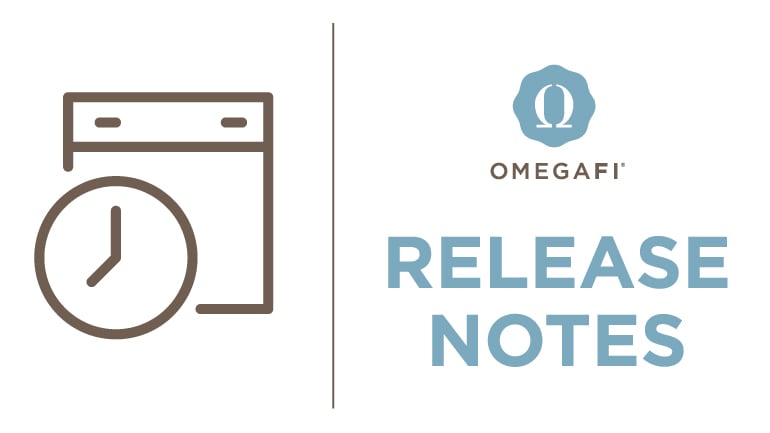 OMEGAONE CHAT
We're excited to announce that OmegaOne Chat is here! This two-way communication chat system is now available as soon as you log into OmegaOne on your desktop. With OmegaOne Chat, you can:
Chat one-to-one directly in OmegaOne with other members
Chat in a group with multiple members of your choosing – anyone can create a chat!
Maintain multiple chats at one time
Chat messages can include links, files and other attachments
You can "like" messages, add emojis and "@" mention other members in your chat
Easily access a log of your recent chat communications directly in OmegaOne
Try it out today by creating a group chat for your officers and new members.
Contact your Success Manager with any questions or to learn more about how OmegaOne can help your organization.
VAULT TAX FILING UPDATES
We are committed to assisting chapters with tax filing compliance. Below are some recent enhancements made in Vault for our tax filing services.
Incomplete Submission Reminders - If a Form 990 report is started but not completed in Vault, a weekly notification is now sent via email to the report creator and Statement Contact (if different). The email will remind them that the report status is incomplete, and information is outstanding to process their return.
In-App Guidance - We found that many officers need assistance with answering some of the questions required on Form 990 filings. We added verbiage in Vault to help explain governing bodies, initiation fees, and capital contributions.
Contact your Senior Success Specialist with any questions.
OMEGASITES HELP CENTER
As announced earlier this month, we launched the Help Center for OmegaSites. This new knowledge base contains over a dozen articles to assist chapter officers and alumnae associations with navigating OmegaSites and understanding how they can manage their website.
Contact your Success Manager with any questions or to learn more.