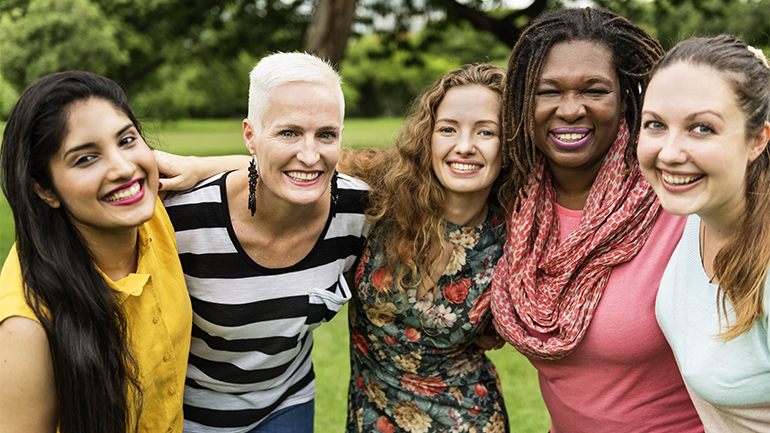 Ask yourself this question? Is brotherhood or sisterhood really for a lifetime? If so, then why do so many chapters struggle to solicit alumni participation and donations year after year?
The answer to this question is simple.
Life happens. Jobs happen. Families happen. Stress happens.
Lack of involvement by your alumni/alumnae typically isn't a personal attack - it's just not in the forefront of their minds anymore.
So how do we change this trend?
It starts with intentionally connecting with your alumni/alumnae and bringing the emotions they experienced as an undergraduate back to the forefront of their mind. As soon as you stir up old memories and pair it with positive things taking place plus help them begin to connect with their friends at the chapter - all of the stars begin to align!
It's about connecting with them right where they are - in their crazy, hectic lives. Let's just be honest - would you give to an organization that didn't make an effort to connect with you? Probably not.
This is where a strong alumni relations program comes in handy!
A well rounded alumni relations program will develop an annual plan of attack to keep alumni/alumnae in the loop by using tools such as newsletters, letters, mass emails, etc. In turn, alumni feel valued and informed - prompting them to give of their time and money.
OmegaFi's Vault Publications service does just that. A Vault Publications plan will help you better communicate with your alumni, family, chapter friends and sponsors. We will work with you to clearly and creatively express your goals and intentions for the chapter's growth.
I must warn you however, support does not come over night. You cannot reach out once and expect alumni/alumnae to immediately donate their limited time or hard earned money.
It takes consistency. It takes a plan.
Do you currently have a plan in place to reach the backbone of your organization?
If not, I encourage you to start this fall! The beginning of a school year fosters excitement, fun events, football and hope of a better year. Leverage those things to relate to your alumni/alumnae! You never know when an alumni member might drop by during game season. It happens more often than you may think and it's always great to be prepared. Read our past blog post titled, "Preparing for the football game day pop-in" for a few tips on how you can make an alumni member feel welcome in your chapter's home.
By involving your alumni/alumnae early in the school year, you will connect them to your vision and notice much more participation throughout the year.
An infusion of alumni/alumnae participation can provide enthusiasm and motivation. The experience of alumni/alumnae and their willingness to get involved, provides the continuity that is so important to a chapter's well-being. The value of the continued assistance they provide is immeasurable to the fraternity as a whole and worth investing in!
If your chapter could benefit from alumni/alumnae volunteers and donations - then now is the time to act. If you are not sure where to start, OmegaFi can help! To learn more about how OmegaFi can help your chapter develop a personalized alumni relations program specific to your needs and your alumni simply visit our website.