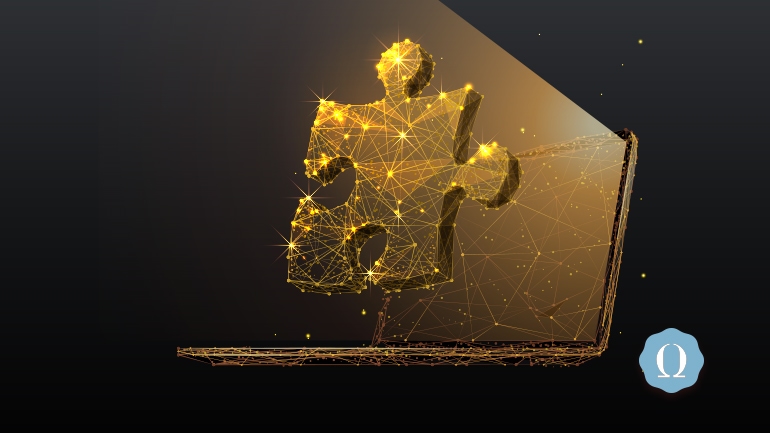 So you're looking for the best of the best fraternity software out there. You've got goals, and you need the right tools to reach them.
There's always someone out there telling us to invest in gold. Gold is such a sure thing, they say. The U.S. Treasury has a term for it: the gold standard.
Why, oh why, are we talking about shiny metal? Because it's sturdy, it's dependable, it's proven, and it's valuable.
That's exactly what your fraternity software should be.
You need programs geared toward your chapter's tasks and goals so you can keep on track and on pace. "Gold standard" means the best. But it also means software that's been proven.
We're talking the software solutions, websites, and applications that no longer need to prove they're the G.O.A.T. They've been around the block, and they lend your chapter the dependability you need.
Let's get into it. Here are OmegaFi's 3 Gold-Standard, Must-Use, Best Fraternity Software Products.
3. WhoDoYou (Trust with Your Chapter's Money)
Like everyone else, you've probably had those "review" apps on your phone for years.
You know: the ones that let you instantly read user experiences about restaurants, clubs, and other businesses. Usually they have a star rating system, as well as customer-written reviews, so you can quickly decide whether to become a customer.
Some well-known review software includes apps like Yelp, AroundMe, and Google Maps.
However, WhoDoYou has a unique spin on user reviews that brings community together.

It's perfect for fraternity chapters like yours, because it specializes in bringing locals to the table. This software gathers recommendations shared in public, genuine conversations on social media.
The benefit of this is that you know these reviews aren't misleading or fabricated for advertising purposes.
WhoDoYou helps your chapter find:
caterers for socials, formals, recruitment events, and more
restaurants and other venues
reputable businesses to team up with for philanthropies
photographers for promotional pictures and capturing chapter gatherings
businesses to produce t-shirts, fliers, banners, etc.
The possibilities are endless. Planning a fraternity house renovation? Your alumni housing corporation can use this software to scope out potential contractors, architects, and other real estate professionals.
Whatever your brotherhood needs, it's smart to make sure you're making the best investment possible. After all, it's coming out of your pockets. So use WhoDoYou to hear what real people in your community recommend.
OmegaFi's Premium Software Option: OmegaOne
Once you decide to whip out the Official Chapter Checkbook™, you'll want to plan your events and goals as efficiently and consistently as possible, so you don't waste a dime.

OmegaOne is perfect for communicating on the fly. For instance, say the alumni engagement chair finds the perfect Italian restaurant to host an alumni dinner. He wants to talk it over with other officers.
He shares a quick message that he's at the restaurant, to see if anyone can stop by and look over the space. He sends photos, shares his map location, and includes a .pdf of the menu that he downloaded.
He uses the owner's quote for catering to create a mock contract, in case they'd rather host the dinner at another location.
The right fraternity software products can help you find the best bang for buck in the planning stage, and then move through a project from start to finish.
2. Fraternity Fundraising with Bonfire
Fundraising means your chapter must promote, promote, and promote some more to reach your goals. It's that simple.
How can software help the cause?
When you need to get the word out, having the right tool can get you volunteers, donations, and the right kind of recognition for your chapter, national organization, and campus.
Bonfire offers several promotional tools to get your fundraiser up and running.

The Campaign Editor lets you edit content for a fundraising campaign page, where you can add crucial information about your fundraiser, videos, and even set up aspects like e-commerce, depending on your specific campaign.
The T-Shirt Design Tool lets you make the perfect promotional t-shirt for any fundraiser, from a 5k to a dance-a-thon.
Bonfire has plenty additional tips and tools to promote your chapter fundraiser. They're well worth checking out.
OmegaFi's Premium Software Option: Vault
Vault is OmegaFi's flagship chapter financial management software, designed to keep your budget on track throughout the year.
Fundraising's a great cause, but it's also important for chapters to keep their own coffers in order. Good money management can give you more resources toward impacting your community. Use Vault to manage every aspect of your budget, financial reporting, banking, online membership dues payments, and more.
1. Manage Recruitment Planning and Beyond with Asana
Fraternity chapters work on many projects throughout the year. Recruitment may be one of the biggest, most crucial tasks you face—it literally shapes the future of your brotherhood.
Asana's project management software lets you plan each step of the recruitment process and organize and assign your tasks.

When the next active recruitment period rolls around, every brother will be well prepared. But really this software can be used for any project planning, and you can store multiple project plans at the same time.
This is perfect for the hectic nature of a fraternity chapter.
OmegaFi's Premium Software Option: OmegaRecruit
Planning recruitment is one thing. Pulling it off—as we're sure you know—is a whole other universe of obstacles and challenges.
You don't want to spend too much time compiling Potential New Member (PNM) data, holding rounds of voting, and submitting your bid lists. Among other tasks, OmegaRecruit handles all these jobs in one central hub that brothers can access from their phones.
If your Greek Life office uses ICS recruitment software, you can even submit your bid lists electronically.
OmegaFi offers software solutions for fraternity chapters for recruitment, budgeting, communication, and more. Learn more about our services or call direct at 800.276.6342.
Leave your questions or comments about fraternity software in the comments below!