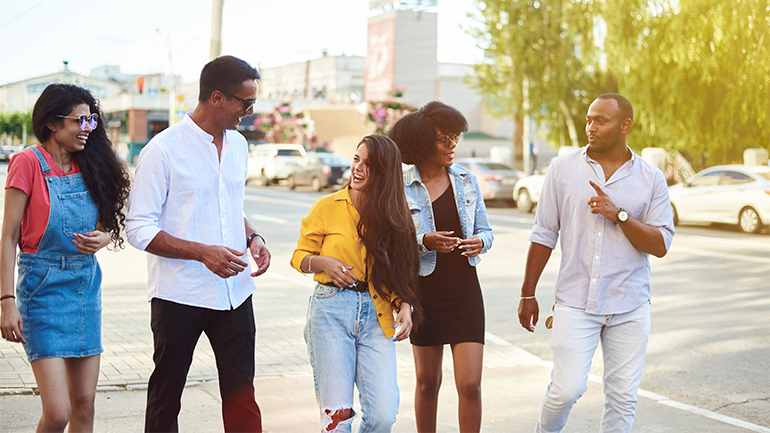 It's game day, baby! Alumni are on campus - both Kirk Herbstreet and Lee Corso have picked your team to win - is your fraternity house prepared for all that is GAME DAY?
You can make or break the impression your alumni have of your chapter when they stop by the house before the big game. To make sure alumni leave the game with a good impression of our organizations, there are a few bases that you should cover each and every time your team takes the field:
Clean the yard - alumni might not even stop by if there is trash in the yard and furniture on the porch.It doesn't matter what the fully stocked awards shelf says if the front yard says "lazy and careless."
Clean the house - This goes right along with the clean yard. You might have the most impressive guys on campus, but if the house is in a state of disarray, that is all an alumnus is going to see.
Rush your alumni - Alumni don't want to feel like intruders in a place they used to call home. Making them feel welcome should not be difficult - just a handshake and an introduction will do. All brothers should be prepared to immediately greet game day visitors, discuss positive things going on the chapter and perhaps give a brief house tour. Treat your alumni the way you would a top recruit.
As fundraisers, it's remarkable the stories we hear about bad game day experiences at the fraternity house, especially when we're there to ask them to support a housing campaign.
"I drove by, and there was garbage everywhere in the yard."
"I took my wife in to show her my old room, and the house was a disaster and nobody even came up to say hello."
"Why would I give money to that place when the last time I stopped in before a football game it was obvious nobody takes care of it?"
Alumni remember these experiences sometimes for 5, 10 . . . even 50 years!
As fall approaches and games begin to kick off, don't be the house alumni skip when they visit campus. Be the house they had fun visiting - the house that impressed them. Most of all, be the house they'll visit again!