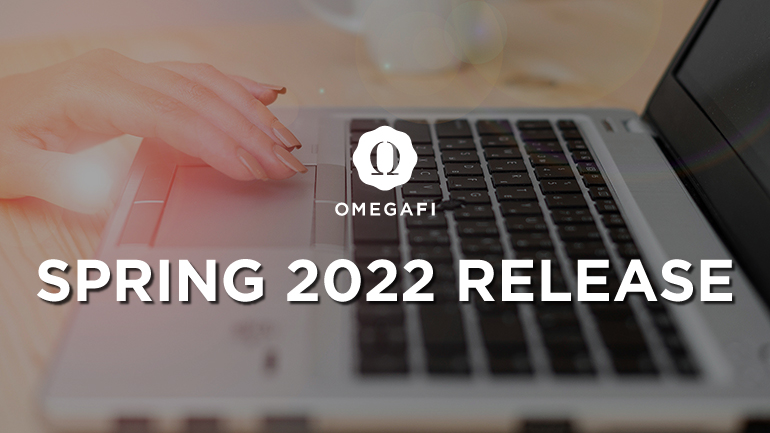 As we kick off 2022, we're excited to share an exciting new feature and a product enhancement in our Spring 2022 Release Notes.
NEW FEATURE: FUNDRAISING ASKS
You can now view and track donation requests (Fundraising Asks) your organization makes to potential donors! The Giving Potential page on an individual's fundraising record is enhanced to include information on Open and Closed Asks for donors. (Note: Fundraising user permissions are still applicable to view and edit Fundraising Asks.)

For Open and Closed Asks, Compass users can view and update the below information on the Giving Potential page under the Fundraising tab of a record:
• Status of the Ask
• Timeline of the Ask, to include Days Open
• Expected vs. Actual Ask Amounts
• Confidence Level
• Campaigns
• Fund Accounts
• Prospect Managers
• Solicitors
• Expected vs. Actual Close Dates

The Snapshot screen of a record also contains a new section with the total number of Open Asks, Expected Ask Amount and Total Ask Amount so you can easily see this summary information at a quick glance. You can also pull Fundraising Ask information into a 360° Report to use in your fundraising efforts.

Step 3 of the Fundraising People Search now contains a tab dedicated to Fundraising Asks so you can include this in your fundraising search criteria. We also have a Fundraising Asks section in the +/- columns to add this data in your search results. Fundraising searches with the Ask data can also be saved and configured for automatic distribution via email.

The Compass Help Center now includes a new Fundraising Asks section with articles to help you navigate this new feature in Compass. We also invite you to attend our upcoming live webinar on Tuesday, March 22, at 2:00 p.m. Eastern to learn more! The webinar will be recorded and available in the Help Center.

Contact your Senior Client Operations Specialists with any questions.
ENHANCEMENT: COMPASS BILLING ATTACHMENTS IN VAULT
Attachments to Compass Billing invoices are now viewable to chapter officers in Vault! We know chapters often have questions about invoices. Files/documents attached to the invoices can help clarify their understanding of the invoices and associated transactions.

Upload invoice attachments via a chapter's record in Compass > Compass Billing tab > Invoices menu. Once the invoice is posted, the chapter can view the invoice and attachments in Vault > Inter/National tab > Inter/National Billing > Statement of Account.

We also have a new Compass Billing article in the Help Center with step-by-step instructions for posting invoices and attachments.

Contact your Senior Client Operations Specialists with any questions.