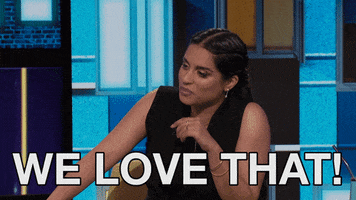 We love making Raving Fans out of our customers. For 30 years, making raving fans has been one of our core principles as a company. It's in our DNA. If we can help our customers navigate a stressful recruitment period with ease, eliminate the time it takes to manage their finances, or help them navigate the ever-changing landscape of technology solutions for chapters, clubs, and groups then that's a win for us.
In the spirit of today, which is Valentine's Day so consider this a friendly reminder to grab a card before the day ends, we want to share a recent raving fan's story.
I am an alumni volunteer for Pi Kappa Alpha Fraternity, and I am actively engaged with two of our chapters (Winthrop University - Theta Sigma; Francis Marion University - Theta Delta). Over the past several weeks, as I have been assisting the chapters with different issues, I recognized that I needed to call and ask for help. Technology just isn't my strong suit! After dialing the main number, then speaking with someone, I was transferred to Erin; it was my first time speaking with Erin.

In a word, she was awesome! She listened carefully to my questions, helped me understand how to find the information that I needed, and she also logged in to my account so that she could see exactly what I was seeing on my screen. She was very professional, personally engaged and resolved my issue during the call.

Knowing that there had been some recent organizational structure changes, I asked Erin about her role in supporting Pi Kappa Alpha. Then I asked if she would be willing to share her extension number so that I would be able to try and contact her directly in the future if I needed help again. I did not anticipate that I would need to call her again so soon.

I called her earlier this week, and left a voice mail for her. She very promptly returned my call. When we connected, she again provided me with the same superior level of customer service. As you can tell from this email, my stories tend to be a little long! Erin waited patiently as I explained the issue and again instructed me on how to try to resolve the issue.

On a personal note, and before I retired, I served my company as the Senior VP for Human Resources. My team was responsible for several customer service centers around the world. It really makes a significant impression on your customers when they are confident that the person they have asked for help is as interested in solving the problem as you are. Please feel free to share my email with others to let them know how much I appreciate having Erin as our business partner at OmegaFi. - Robby
We're thrilled to have helped make Robby's day by providing that extra 1% of customer service to make his critical role as a volunteer a little bit easier.
And this story isn't the only one.
In fact, since since the start of the year we have collected over 100 similar testimonials and we look forward to sharing those in the coming months.
Ultimately, WE are incredibly thankful for the opportunity to make an impact in the lives and experiences of our customers every day so they can focus less on the minutiae and more on the mission.
You could say it's the Valentine's Day gift that keeps on giving. And we love it.
Happy Valentine's Day.