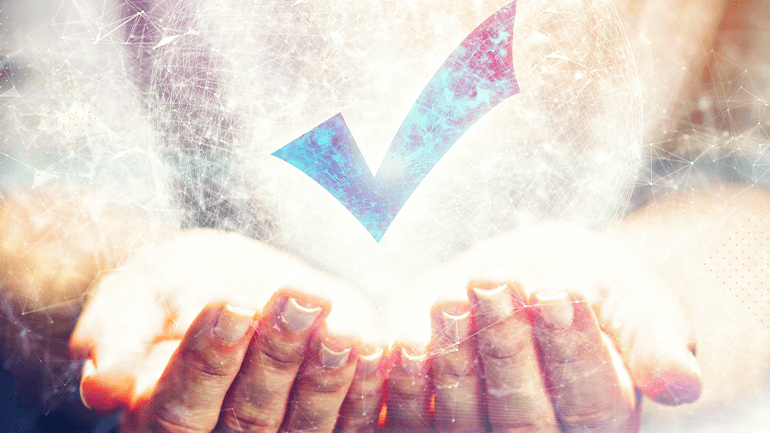 We're all communicators. As a sorority, it's what we do. We're constantly sharing ideas, plans, our to-do lists, and information between our sisters. Especially now, as elections for leadership come to pass, communicating a message of unity and forward thinking seem to take center stage. But as a chapter, have you set communication goals? What even are communication goals? How can you utilize communication goals to make your chapter even stronger?
As your chapter prepares to hold elections for officer positions, now's the time to consider how to craft communication goals that enable efficiency and promote harmony within the chapter.
Some communication goals have other, more nuanced objectives, such as setting the conditions for alumnae acceptance of, and investment in, future plans and projects. These more formal communications have a very important place in your sorority. But right now, your goals need to be coupled with garnering the votes you need from members to put you in a position to do some good work.
Here are five key sorority communication goals to get your future constituency engaged.
Information
Providing your target audience with pertinent information about what's going on has to be the first step of any election platform. People are busy, and they don't have time for beating around the bush. Come up with direct, succinct talking points.
Who are you?
Why should they elect you?
What's so great about your sorority anyway?
Why should they care about what you have to say?
What are the core issues that members should be concerned with?
Why are they important?
Get to the point quickly. As you know, these are busy people with places to be. When providing information to your people, keep these three rules in mind:
Be brief.
Be correct.
Be done.
Persuasion
Let's face it--the reason you're speaking or writing to someone regarding a sorority election is to convince them of something. Your objective is to get them to pursue one course of action rather than another--to paint the deck rather than stain it, to allocate funds for a party, or simply to choose you over another apparently equally qualified candidate.
Persuasion, when you change someone's mind, translates to influence, and influence translates into action. Think about what you want done while you're in office and how to make the merits of that clear to the members of your chapter. If your communication goals follow the path of persuasion, to influence, to action, then your tenure as a sorority officer will be one of demonstrated achievements.
Awakening
Sometimes, in order to get things done as an officer, you need to evoke an emotional response in your constituents. So much of sorority business is about as interesting to listen to as sawdust is to chew. The who, what, when, where, why, and how of your meetings, minutes, and details aren't always exciting and innovative. It's up to you, as a leader, to inspire sisters to action. How do you do that when you're dealing with the mundane?
Consider why you are motivated enough to run for a position as a chapter officer. What do you feel? What gets you motivated to fight for your chapter?
A worthy sorority communication goal is to awaken the emotions of your members. Emotion is a persuasive tool for getting your message across in a memorable way that can lead people to take action on behalf of your chapter, and on your behalf as a candidate for sorority office.
Transparency

Being open and honest with members is important when building trust within a chapter. Be clear about the chapter's strengths and weaknesses.
If your chapter has trouble with recruitment, for example, talk openly about why.
Is the house in need of renovation and you'll need a capital campaign soon?
Is there a problem with chapter policy?
As a candidate, one of your communication goals might be to reveal your own strengths and weaknesses. The saying "fake it 'till you make it" might work in some situations, but running for chapter office isn't one of them. Be honest about who you are and what your goals are for the chapter. Don't overpromise, and don't bite off more than you can chew. Speak the truth about issues where you have concern and be positive and supportive of what's working now. Let your confidence and enthusiasm shine. Be direct, focus on what you can do, and what you can inspire others to do, for the chapter.
Engagement
Engagement attracts interest, provokes the asking of constructive questions, and translates into tangible support for your chapter's efforts. Old wisdom tells us that if a leader wishes to see improvement in a particular member of an organization, the best thing to do is to put that member in charge of something.
Get people invested, personally, in your chapter's goals, and you'll see them rise to the challenge every time. Ask members' opinions. Ask them to show up. Ask them to volunteer their time and labor. You'll may be positively surprised at the results.
Communication goals aren't just about ideas. They're also about implementation. By pairing concrete goals for the election cycle, you can also transition those goals to project management, ways to raise money for capital campaigns, and better ways to communicate with alumnae and donors. It all works together, and through face-to-face meetings, software walls and social media pings, email blasts and text messages, finding the best ways to transmit your message is the name of the game.
By setting communication goals that are attainable, everyone wins. Share your communication secrets with your sisters and everyone will be on the same page to greater success, a stronger chapter, and a better sorority experience for all.
For more information about how OmegaFi communication software can help strengthen your chapter, help you be more efficient, and meet fundraising goals, learn more about our services or call direct at 800.276.6342.