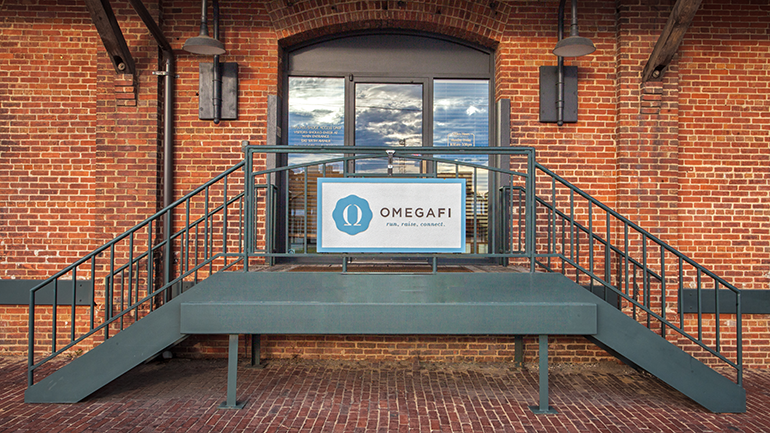 OmegaFi received an award today from the local Chamber of Commerce. We thought it was worth sharing the acceptance speech Director of Sales, Mandy Pierce, gave and give everyone a small glimpse into our company.
"I'm honored to have the privilege to accept this award. On behalf of the 73 employees of OmegaFi, I'd certainly like to thank the Small Business Recognition Committee and the entire Greater Columbus Georgia Chamber of Commerce for recognizing us as the Small Business Giant for March.
"We humbly began back in 1992 operating from a back office of Reaves Wrecking Company. We moved to the Oglethorpe building on First Avenue for a number of years, but are currently happy to reside in two buildings on the 1300 block of 6th Avenue, including the railway depot built in 1893. We've been blessed by our growth over the last 19 years. I'm happy to boast that today we work with over 2,100 fraternity and sorority chapters across the country on over 500 campuses. While we only serve a few customers in Columbus, we are proud to call it the home of our Headquarters. We enjoy entertaining visitors from all over the United States, often introducing them to our city for the first time. If you've ever visited omegafi.com, you may have seen this blurb that really sums it up quite nicely:
"Headquartered in Columbus, Georgia, OmegaFi's corporate office location says a lot about who we are, what makes us tick and what we uniquely offer our clients and employees. For those who have the opportunity to get to know us on our own turf, you will readily sense the shared symbolism of our values and those of the town we call home. We love our town.
Seventy-two of our 73 OmegaFi employees would also like to thank Todd Reaves. Without Todd's vision, guidance and 'guts', we would not be where we are today."