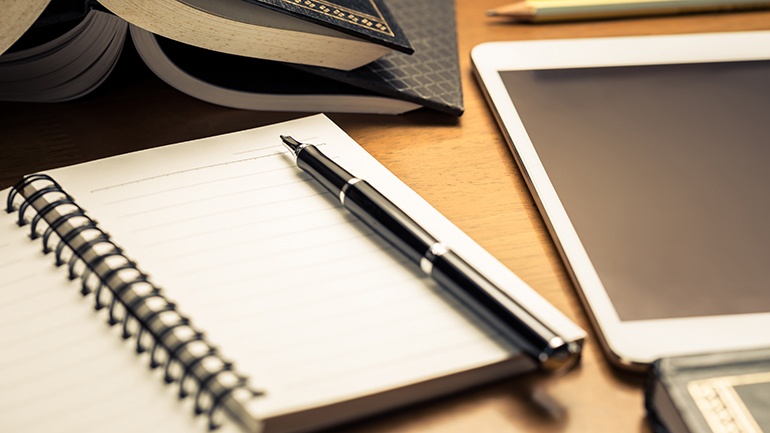 There are two significant reasons fraternities and sororities struggle trying to raise money from alumni and friends. First, they don't make the right argument about why they deserve support. The other big reason is they don't ask or they fail to ask properly. How to ask will be the subject of a future blog. This article focuses on the case for support – the critical argument fraternal organizations must make to convince alumni and friends to donate to them.
I recently led a session at The Foundation Seminar, a conference for fraternity and sorority foundation executives and board members sponsored by the North-American Interfraternity Conference Foundation. This was a follow-up program to a similar session I led one year ago.
During this most recent workshop, the capacity crowd and I talked about several important topics, and we conducted an exercise to relate foundation needs to problems in society. The end result was the start of an interesting and I believe innovative case for support that virtually any fraternal foundation could adapt to its individual needs. More importantly, we conducted an exercise boards and staffs anywhere could go through to develop the framework for a new or updated case for support that focuses on big ideas.
View the Workbook and the PowerPoint we used. However, I think it will help to put both resources in context, so continue reading.
I've been somewhat critical on fraternal organizations over the years and the lack of attention so many of them pay to one of their most important fundraising tools – the case for support.
Greek organizations trying to raise money from their alumni/ae and friends are competing against a variety of worthwhile causes all vying for these same potential donors. To entice, inspire and motivate Greek alumni to give, Greek organizations must provide these alumni with a compelling reason to give. Greek organizations must stand out from the crowd. Your fraternity or sorority must demonstrate why it deserves support over others.
According to the most recent 2015 Cygnus Applied Research survey of 67,752 fraternity and sorority alumni/ae, Greeks support 5.7 not-for-profits annually. Greek alumni have told us very clearly, they would give and give more if they saw a more compelling need for their gifts.
So, fraternities and sororities trying to raise money need a carefully and artfully developed case for support.
A fraternity or sorority case for support and the shorter, targeted case statement should contain seven primary elements:
An emotional opening
A problem
The organization's solution to that problem emphasizing benefits to the organization, its members and to society
Evidence you can make a difference (impact data, history and leadership, testimonials, etc.)
Explaining why private support is needed now
Your financial needs showing how money will help you solve (or at least begin to solve) this problem
A call to action
In order to draft the framework for a case for support, the fundraising professionals attending my session participated in a few small-group exercises.
First, we identified a few common needs of fraternal foundations, and the list included funding for scholarships, leadership programming, chapter housing, chapter-restricted funds and unrestricted support. This was the easy part.
We then tried to equate some of the foundations' needs with problems in society. This conversation led to a few exciting concepts and new ways of thinking for a lot of us.
We narrowed our focus to a few particular areas. One involved the reality that society is facing a big problem because the cost of higher education has exploded. Students today are graduating with burdensome debt and limited job market prospects. Whether they over borrowed, misunderstood or naively thought the career prospects post-graduation would provide an adequate return on investment for the money they borrowed to fund their education – student debt, the recent college graduate unemployment rate and the sky-rocketing cost to attend college has the potential to be the next economic bubble causing turmoil across America.
This is a real problem with real consequences for not only the members of a particular fraternity or sorority, but for their families as well as the American tax payer and society-at-large.
As the group talked, we realized there are a number of ways fraternal foundations might "attack" this problem.
Providing academic scholarships is the most obvious.
Leadership programs are another. Fraternities and sororities have opportunities to leverage their special relationship with young men and women to provide the financial training so many of them are lacking through the leadership outreach and educational programs where fraternities and sororities excel.
Offering reasonably-priced, safe, chapter housing options (within the restrictions imposed by the IRS) provides another opportunity to relieve students of some of their financial pressure.
Sisters-helping-sisters and similar emergency relief or grant-in-aid programs are another way we can reduce debt or be there to help a brother or sister in a tough spot.
Raising money for chapter-restricted funds creates an additional opportunity to provide local chapter officers and alumni/ae advisors the flexibility they need to combat this growing problem that often impacts one campus differently from another.
Unrestricted support provides flexibility for the foundation to adapt and respond to this pressing challenge as circumstances dictate.
As you can see, fraternal foundations traditionally have raised money for scholarships, leadership programs, chapter restricted funds and unrestricted purposes. We discussed how you could take a big problem in society and organize your operations and fundraising efforts around doing what you can to address this big problem with generous support from alumni and friends.
Once the foundation identifies (and agrees upon) the problem(s) in society it intends to address, it needs to find ways to dramatize the problem. Several members of the audience made the point that we need to dramatize the problem by appealing to both facts and emotions.
To complete the case for support, fraternities and sororities must demonstrate they can make a difference and address this important problem. They need to develop a financial pro forma that explains how much money it will take to address this issue, and they need to tell alumni and friends how they can participate and contribute to help solve this problem.
Following this process to write your case for support is not easy, and it takes some time, but it generates results. Of course, if you need help developing or fine-tuning your case for support, the development professionals at OmegaFi are more than happy to help.
Whether you work on it on your own or bring in an outside perspective, if you follow these steps and focus on big ideas, I am confident you will inspire more alumni and friends to make larger investments in your organization to "attack" the big challenges plaguing America, your members and your organization.
Think big. Tie your needs back to a problem in society. Make your case. Good luck!
- Fred Maglione , CEO-OmegaFi