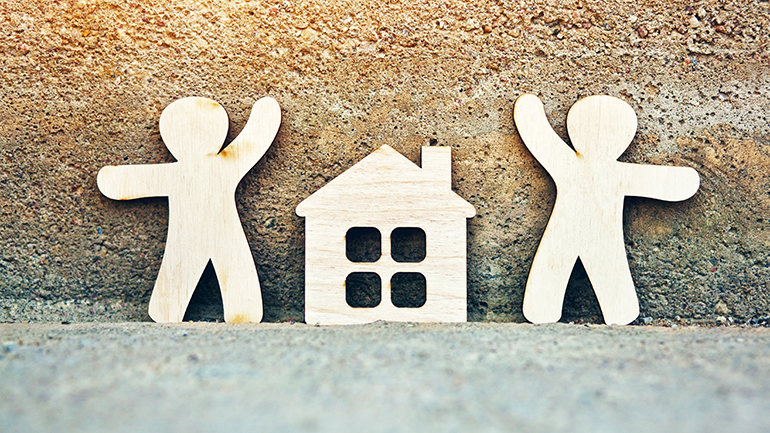 With Friday's release of Neighbors, I along with my fabulous friend and co-worker, went to watch the movie to see how this concept of a fraternity being your neighbor was portrayed. I am pretty sure this is not what Mr. Rogers had in mind.
While the movie was entertaining and funny, it was not the most accurate depiction of fraternity life. However, one theme that was prominent throughout the film that did hold true to me was the loyalty and pride of being a member of a fraternal organization. Regardless of how Hollywood portrays fraternities and sororities, the bond of brotherhood and sisterhood shines through each time.
This bond is what gets this fraternity through the ups and downs of being the new "neighbors" on the block or on campus. You will have good times and some bad times during your experience, like most things in life and as seen in the movie, but through it all you adopt the motto "brothers (or sisters) for life".
Brotherhood and sisterhood is truly for a lifetime - not just the four or five years you spend in college. One of OmegaFi's Campaign Associates, Nick Holmes wrote a great blog about this very concept. The people you meet and the friends you make after you become a member of a Greek organization are the ones you turn to when life gets tough, when you are overwhelmed with school, when you miss your family, and may become the ones that will stand by your side the day you get married. Now the experiences you have with your brothers and/or sisters will vary for all, but you voluntary make the commitment to join the organization, as stated in the movie, "the family you choose", and therefore you will receive from it as much as you put into it.
Now the fraternity chapter portrayed in the movie did have a mission they wanted to accomplish before the end of the school year that may not necessarily be realistic, but they were committed to each other and the fraternity. This is what brotherhood is all about.
The house this chapter occupied was a nice historic home in a quaint little college town just off campus. Seeing the members call this place home just as the sweet family next to them called their house home made me think how often fraternities live among regular residents. They have to maintain a home just like any other tenant or home owner. They have to fix the busted pipes, cut the grass, and pay the power bill - all the same responsibilities that any tenant or home owner has to take care of. However, with the demands of being a full time student, working part time, completing community service projects, etc., it can be hard to keep up with a fraternity or sorority house. This is the prime example where OmegaFi can come to a chapter's rescue!
Not only can we bill and collect from the chapter members, but we can also pay the chapter's house bills each month (and on-time!) through OmegaFi's Bill Pay service, to ensure that everyone from the landlord, the utility vendors, inter/national headquarters and alumni/ae are all kept happy and paid. We can help you raise funds from alumni/ae in order to fund future renovations or even the purchase of a new house. Having OmegaFi's fundraising and campaign team will definitely come in handy if you ever spark up a feud with the "old people" next door. We can even make sure the House Mom gets paid for her hard work in keeping the house and chapter members "up to snuff".
So, as you go and watch the movie yourself in the next few weeks, just remember that becoming a member of a fraternity or sorority is like becoming a part of a family; however, it is a family that you actually get to choose. It is a family that sticks together always and forever.