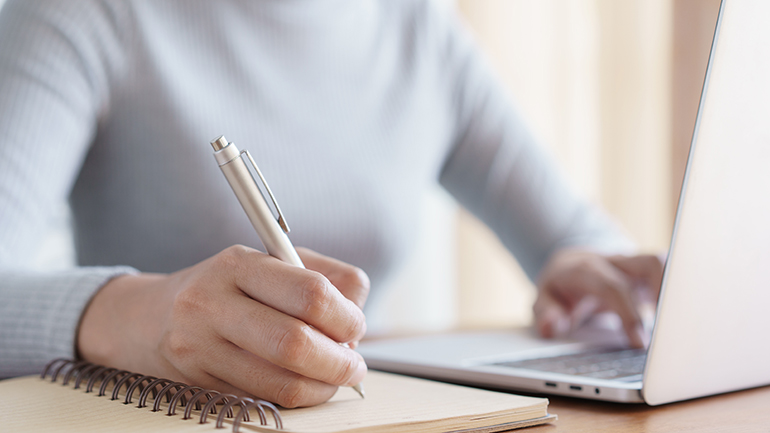 Part 1 in a series about the Fraternal Case Statement
Fraternities and sororities trying to raise money often begin the process fundamentally flawed. Harsh, but true. Frequently, before even making the first ask, their efforts are headed for mediocre success, or worse, may be doomed.
Even more alarming, the individuals responsible for asking for money may not be asking for the same projects. How often have you encountered board members or volunteers who are passionate about scholarships, for example, and want to raise money for scholarships? What do you then do about the volunteer board member who is passionate about leadership programming and wants to focus fundraising efforts on educating and empowering college students? Don't forget about your fraternity/sorority. They have their own set of interests and passions, and they are communicating about your fundraising needs and efforts whether you like it or not.
If you can manage to reign in the various institutional leaders and get them all telling a cohesive story, are you on message everywhere else?
How consistent is the story being told by one fundraising appeal letter to the next? Does the message on your website reflect what appears on social media? In your annual report? What about your national magazine?
It is important for Greek foundations to be deliberate about their message and clear about their priorities and needs and then . . . to translate that message into a compelling idea that will move someone to contribute and support your work.
The leaders within a Greek foundation naturally know why their foundation deserves charitable support. There are scholarships to award. The fraternity needs operational support. We have a magazine to publish. We have an educational program to produce for our undergraduates.
By instinct, and because they are so entrenched in the operation, foundation staff and board members understand how significant private contributions are to their bottom line.
However, it is critical the foundation make those fundamental beliefs concrete and real to people who will be asked to make gifts to support the foundation and its related fraternity/sorority.
Competition for private support is significant.
According to the 2011 Cygnus Applied Research survey of 56,988 fraternity and sorority alumni/ae, Greeks support 5.9 not-for-profits annually. Non-donors support 4.8. Your foundation can and should be one of them - if you make a captivating case for support.
Greek organizations trying to raise money from their alumni/ae and friends are competing against a variety of worthwhile causes all vying for these same potential donors. To entice, inspire and motivate Greek alumni to give, Greek organizations must provide these alumni with a compelling reason to give. Greek organizations must stand out from the crowd. Your fraternity or sorority must demonstrate why it deserves support over others.
This compelling reason - this demonstration - is done through a carefully and artfully developed case statement.
However, before developing a case statement, you must first spend some time developing and fully articulating your organization's case.
The development of the case is the basis upon which your organization can seek private support. When the case is weak, fundraising suffers.
You must tie all fundraising efforts to your case. You should use your case to provide clarity and transparency about your fundraising priorities to the leaders of your foundation as well as the fraternity/sorority it supports. The case is the catalyst for inspiring donors to support your efforts.
The case is critical. It deserves attention and energy.
Unfortunately, most fraternities and sororities skip or rush through this important information-gathering and strategic planning process. As a result, fundraising suffers.
Greek foundations often go wrong by producing a fancy brochure or eye-catching email appeal without the background work required. Lured by graphic design firms, they routinely spend more time on the attractiveness of a piece without fully developing the strategy or case behind it.
Development officers everywhere often skip the case development step in an effort to make "the ask" and obtain immediate results.
When the results are disappointing, board members often question the effectiveness of those development officers. In reality, they should focus on the fundamental building block from which all fundraising activities take place - the case for support.
The right case generates clarity, brings consensus and creates a captivating and compelling argument about why someone should support your foundation's work.
Over the next few weeks, I'll be exploring where Greek foundations go wrong with their case for support and steps they can take to develop one and improve their chances for success. I'm focusing on this important topic to supplement and expand upon the workshop I'm conducting at the NICF's The Foundation's Seminar next week. If you attend this workshop or are interested in this topic, follow this case statement series in the OmegaFi Blog. Even better, add your thoughts about this subject in the comments below so we can all learn from each other.
[/x_text][/x_column][/x_row][x_row inner_container="true" marginless_columns="false" bg_color="" style="margin: 0px auto 0px auto; padding: 0px 0px 0px 0px; "][x_column bg_color="" type="1/1" style="padding: 0px 0px 0px 0px; "][x_share title="Share this Post" facebook="true" twitter="true" google_plus="true" linkedin="true" pinterest="true" reddit="true" email="true"][/x_column][/x_row][/x_section]