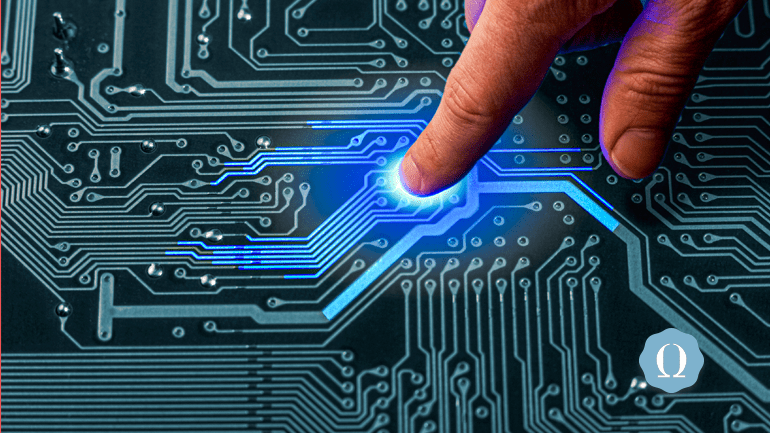 Fraternity software needs to be at the cutting edge of modern technology.
Fraternity men today grew up connected through the internet, through video games, through their phones, and through their computer screens. They've read school books on an eReader device. They've held class discussions on an online message board.
Almost every task you do in your daily life is connected to some app on your phone.
This isn't true of just you and your brothers. It underlies a common theme between fraternities and these kinds of technologies: the need for tech to be social.
The challenge is in connecting your chapter's real-world goals to the technological tools at our disposal.
How can software optimize your goals, bring you together more efficiently, and improve results? How can software adapt to the fraternity experience, so that brothers can get the most out of it every time?
What makes fraternity software different from any other platform?
These are important questions with some intriguing answers. Let's take a closer look.
Fraternity Software Must Do More
Optimizing one task for a lot of people is great for apps on your phone.
For instance, if you need to get somewhere, a GPS app can guide you there. It doesn't also file your taxes for you. There's (obviously) a separate app for that.

File your chapter's IRS 990 tax forms with certified e-Filer File 990
Fraternity software must move away from the app model of single tasks.
The goal of fraternity software is to look at the process chapter members go through to reach their goals—from planning to execution—and emulate it in a way that's easy and intuitive.
That's a hefty order.
Think about all the steps you take, all the people involved, to hold just one successful recruitment event. Think about all that goes into a philanthropy project. Think about all you go through to get brothers to go to study hours, to pay their dues on time, and to follow house rules.
A single-use app quickly becomes useless when you start thinking in these bigger-picture terms.
Fraternity software must offer more from a single platform.
Digital communication that lets officers target specific groups.
When it comes to chapter management, official communication must be largely "top down," coming from officers.
That presents certain challenges for a platform like social media where every single user drives an equal share of the conversation.
Planning big events and meeting goals means officers must be able to target groups and talk directly to committees, other officers, alumni, and other groups of brothers. As with chapter management in general, the everyday brother should be part of the discussion, just not lead it.
A multi-channel approach.
Communication isn't a one-size-fits-all for chapters.
A treasurer may need to send an email to certain members who have outstanding dues, or send a letter in the mail to a parent.
A philanthropy chairman may need to send a quick text to his committee members.
A chapter historian may need to share a batch of images with officers to be uploaded on social media later.
A social chairman may need to run a venue contract by other executives.
A president may need to make a private one-on-one phone call to a brother.
Having multiple channels, and access to a database of other contact info like phone number and address, allows a chapter to use the right tool for the right job and communicate more efficiently.
A centralized approach
Social media largely functions on centralizing communication.
As we discussed, fraternity chapters may need different channels and approaches for different communications.
Yet, there is one thing fraternity software can learn from social media: Brothers still want to have quick and easy access to essential messaging in one place.

A "wall" or hub of the most crucial updates and alerts can help brothers keep up with the fast-paced nature of chapter management and keep everyone on the same page.
While some messaging will still come through other connected channels of the software, general messages can also be funneled through an update/alert system.
Brothers should always be updated immediately about:
Event/meeting details or updates
Chapter-related news
Deadline reminders
General questions that require feedback from members
Updates from other sources like chapter advisors
Fraternity Software Must Drive Results

Software must do more than connect members and keep them communicating. That communication must help brothers achieve better results with more speed and precision.
Streamline communication so in-person executive and chapter meetings are more efficient and productive.
Software's ability to help you coordinate around topics discussed during meetings, sharing planning documents, and so on, allows executives to focus on and drive home the most crucial elements.
Software should eliminate the time spent going over aspects of topics that could be discussed outside of meetings. That frees up time to perfect the finer details and tweaking what you've already covered.
Bring brothers together to achieve shared goals by driving engagement.
Software for any fraternity chapter must drive brothers to come together and achieve shared goals. It must engage and encourage members to be better brothers and accomplish more.
Software can't replace the many necessary activities brothers need to do outside of the digital world.
Some goals of effective fraternity software could be:
Shared calendar and events details function to coordinate participation
Check-in and points tracking and drive attendance
Focus on education and studying tools
Encourage brothers to invest in their chapter with digital dues collection
Give brothers the tools to be better informed, more prepared, and confident
OmegaOne: The Fraternity Software of the Future
OmegaOne is a premium fraternity software platform that focuses on communication and making brothers' chapter management tasks easier, more centralized, and more effective.
This software combines the concepts discussed above into one optimized hub built specifically for you and your members.
OmegaOne also connects to other fraternity software platforms, like our digital budgeting and financial management tool, Vault.
Fraternity software is the future of chapter management. From communication to budgeting to recruitment and more, software drives success in the modern world.
The current wave of technological chapter solutions—and what the future holds in store—should excite all of us as Greeks.
OmegaFi provides software tools to fraternity chapters for recruitment, budgeting, communication, and more. See what we have to offer here or call us direct at 800.276.6342.