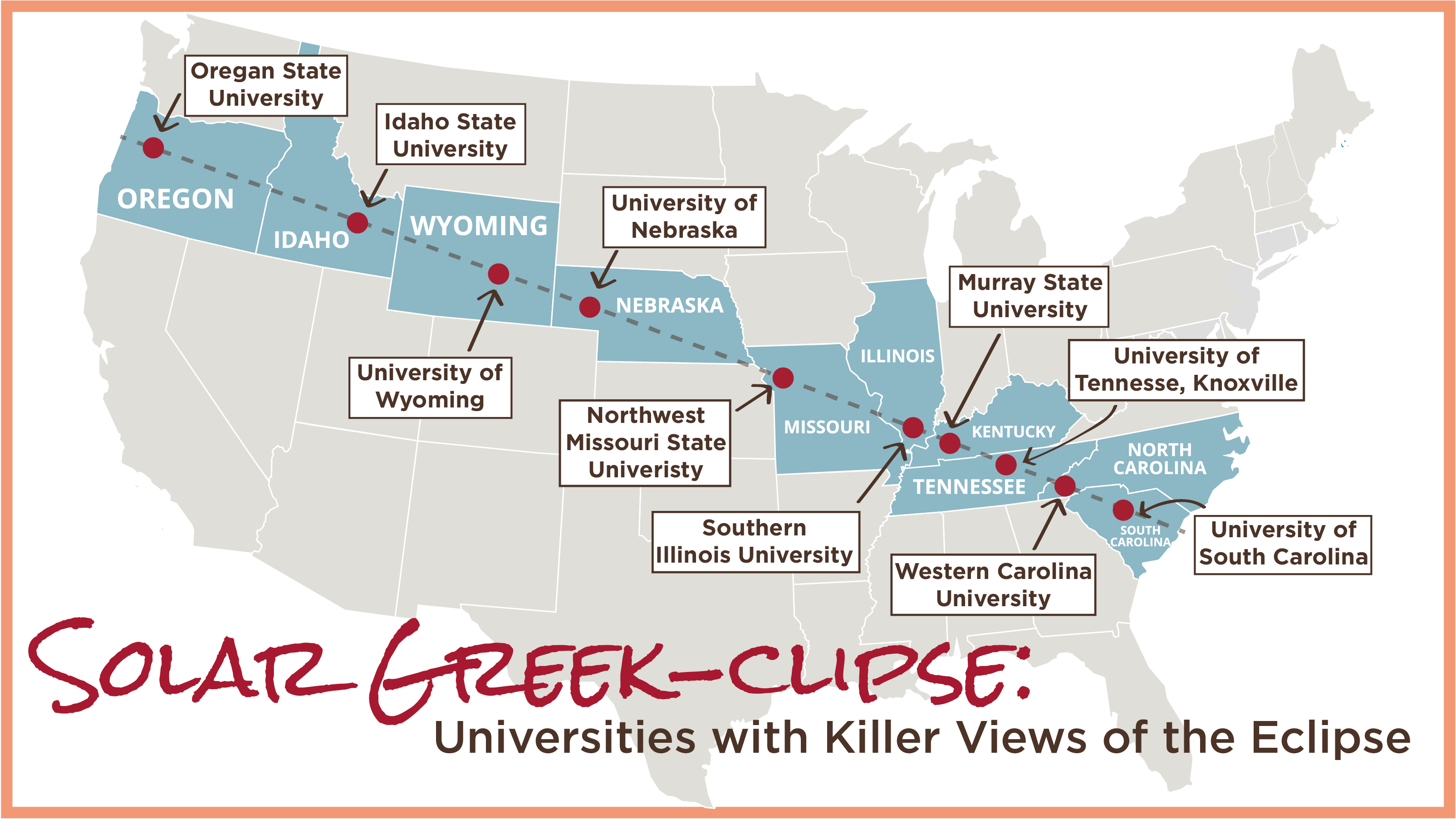 I know you want to start belting out the 80's Bonnie Tyler tune, Total Eclipse of the Heart but not today! On Monday, August 21st it will be all about the sun. America will be treated to a total solar eclipse (also known as the Great American Total Solar Eclipse) and it will be traveling from Oregon to South Carolina along a 70 mile wide stretch of land. America will fall under the path of a total solar eclipse. Solar eclipses happen a few times a year but a TOTAL solar eclipse happens approximately once every 18 months. If you need an elementary school astronomy class refresher, here ya go - a total solar eclipse occurs when the disk of the moon appears to completely cover the disk of the sun in the sky.
You don't want to miss this.
So if you attend, live nearby, or like to drive by these campuses and remember the "good ol' days" then this list is for you. Here is a list of the best universities to witness the total solar eclipse.
Northwest Missouri State University
University of Tennessee, Knoxville
The total eclipse itself will only last between 2 mins 30 seconds to 2 mins 40 seconds in most areas. That means you have to be "Johnny on the spot" with this viewing. So keep an eye out for the best and most opportune time to catch a portion of the eclipse in your area. Speaking of eyes, make sure you cover those properly! During totality, when the sun's disk is completely covered by the moon, it is safe to view the eclipse with the naked eye. But all you eclipse enthusiasts should NEVER look at a partial solar eclipse without proper eye protection. Looking directly at the sun, even when it is partially covered by the moon, can cause serious eye damage or blindness. Have class? Got to study? Nah. It's time to view a solar eclipse. If you absolutely can't ditch class you can view one of the many livestreams of the event here.
Happy and safe viewing!