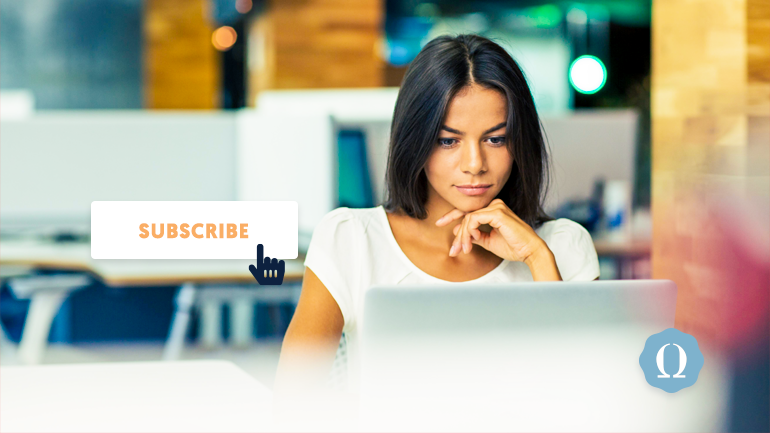 Do you know your sorority software basics? Do you know whether a piece of software will lead to chapter management success—or failure and frustration?
Chances are you aren't new to the software game. Like most of us, you've had a smartphone for years. You know how to tell a good app from a bad one. Also, college classes these days all have software or online elements.
You're a child of the digital age. It makes perfect sense that you'd feel like you don't need any advice when it comes to the tech you use.
And sure, when it comes to the latest and greatest iPhone model, we'll admit you're the expert.
But sorority software is different. Good sorority software probably isn't just an app like WhatsApp. It probably isn't a general program like Microsoft Office or Google Calendars.
Those programs are great at what they do. But here's the problem.
They weren't built for sororities.
That's where we come in. The people at OmegaFi take pride in their roles as sorority software developers and experts. As such, we can guide you on what features are most important when picking out the next bit of software to install on your sisters' phones and computers.
Let's take a closer look at Sorority Software Basics: When to Subscribe
Sorority Software Basics #1: Built for Sisters
When you download a generic app or piece of software, chances are it isn't designed with sorority sisters' specific needs in mind. These programs are built to be useful for anyone to be able to perform a narrow set of tasks.
That's actually a great thing that makes humans able to better achieve their goals across the globe.
But sororities need something more intuitive. Something built specifically for sisters, so you don't have to go through a thousand steps to do something that could be done in one.
Software built specifically for sororities should anticipate your goals and the steps you'll take to get there, and then streamline that process.
Budgeting Software for Every Chapter
If you're budgeting with a spreadsheet or some generic budgeting software, you're likely limiting yourself or paying for features you'll never use.
Vault budgeting software is designed to keep your chapter coffers healthy.

Here's how Vault makes sorority financial management easier:
Build and manage a budget from one central hub.
Members can pay dues and other fees electronically.
Real-time financial reporting.
Manage banking transactions.
Your housing corporation can use it, too.
Connect Vault to an officer VISA card.
Gain access to a financial representative trained specifically to help with sorority finances.
The right sorority budgeting software will make sure you never go back to that old spreadsheet again.
Sorority Software Basics #2: Built for Chapters
Sisters who use everyday apps for chapter management tasks will likely find themselves frustrated at how limited these programs are at handling their needs.
After all, managing a chapter of tens of sisters is . . . complicated. In addition to the need for your software to be intuitive to sisters, it also needs to do some pretty heavy lifting.
Think about the number of steps any single event or goal takes from planning to success. How many sisters, advisors, university officials, and vendors are involved? You know how quickly things can get out of hand when last-second changes are needed.
There aren't a lot of programs in the app store to handle that kind of pressure. Then it comes down to you—and it leaves you wondering, what was the point of downloading that software in the first place?
Before you waste your time and money, make sure your software is up to the task of handling your needs.
The Heavy Lifting of Recruitment Software
Recruitment is one of the most hectic times of year for every chapter. You're coordinating events with Greek officials and those within your chapter. Throngs of women will be vying to join your sisterhood. And if you're using software that isn't up to the task, you'll find out when it's too late.
OmegaRecruit recruitment software does the heavy lifting so you can focus on planning and chatting with your future sisters.

Here are some of OmegaRecruit's most useful features:
Track recruitment data in one central hub.
Manage and tag PNMs into select groups for better tracking.
Export PNM Reports, Votes Reports, Comments Reports, and Matching Reports.
Complete voting rounds electronically using a mobile device.
Send bid lists electronically by syncing with ICS.
Sorority Software Basics #3: Built to Bring You Together
Most software—especially communication software—is great at keeping your face glued to your phone. It keeps you communicating, but at a distance.
How often does social media lead to in-person meet ups? Maybe we plan an occasional brunch with close friends or family. But a majority of our online friends likely don't live anywhere near us in the first place.
Even when they do, let's be real. We comment on their Instagram pics but don't usually make the effort to go out and see those people.
That's somewhat by design. These apps and platforms want to keep you on them 24/7.
Yet sorority life is vastly about coming together. Good sorority software must address that.
Communication Software to Get You There
For sorority chapters that have tons of events, meetings, and projects that require sisters to be in the same place at the same time, communication software must address this for them.
OmegaOne is an all-in-one sorority communication software platform built specifically for that purpose.

Here's how it brings you together:
Shared chapter calendar for event dates and details
Geo-location check-ins can ensure sisters attend events, study hours, and more
Built-in points tracking reinforces sisters' duty to show up
Direct alerts, texts, and emails
Shared documents and files to streamline meetings
Contact info database for getting in touch within or outside OmegaOne
With the wrong sorority software, you might end up stumbling over chapter management tasks and making your own life harder. But once you have your sorority software basics down, success is a click away.
OmegaFi provides software tools to fraternity chapters for recruitment, budgeting, communication, and more. See what we have to offer here or call us direct at 800.276.6342.
Leave your comments or questions about sorority software basics below!