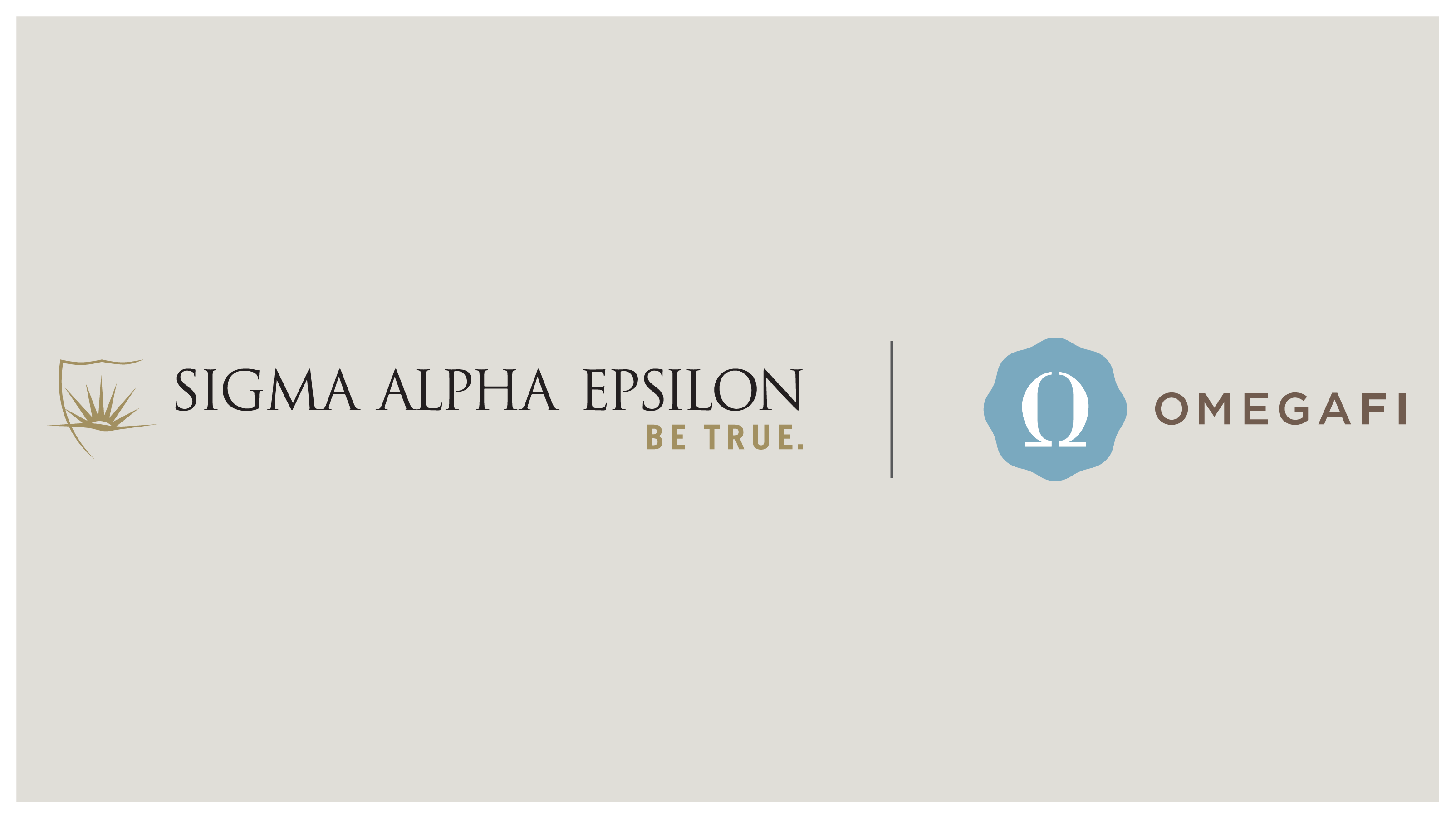 Columbus, Ga. – March 16, 2017. OmegaFi announces a new Vault preferred partnership and Compass client agreement with Sigma Alpha Epsilon Fraternity. Sigma Alpha Epsilon is excited to gain efficiencies with member management, fundraising management and national dues management. In addition, SAE is looking forward to utilizing myOmegaFi, Compass Billing and Bill Pay, and OmegaFi's high-touch customer service model. With 336,000 initiated members since 1856, SAE will be one of the largest sets of membership data OmegaFi has had the pleasure to work with.
Chief Executive Officer of Sigma Alpha Epsilon Fraternity, Blaine Ayers, commented on his thoughts regarding the partnership, "Moving from Raiser's Edge to OmegaFi's Compass is the clear choice for Sigma Alpha Epsilon. Our staff will gain efficient member and chapter management, streamlined national dues billing and collection and a support team that can meet the needs of an organization of our size. Improved efficiency will allow us to re-dedicate some of our time to other mission-critical functions."
While Compass is dedicated to servicing organizations at the headquarters level, Vault is committed to addressing the unique challenges of managing member data and finances on the local chapter level, specifically, the billing and collection of member-based fees.
Ayers stated, "So many of our chapters and house corporations already partner with OmegaFi on the local level to collect dues and rent, pay bills, manage rosters and file their IRS Form 990. We are excited to see that number grow with our selection of OmegaFi as our Preferred Partner for chapter management."
OmegaFi is more than excited to move forward with this partnership. Fred Maglione, OmegaFi CEO, stated, "OmegaFi has enjoyed supporting SAE since 1996 when we were first hired by the chapter at Auburn. We are now excited to welcome the whole Fraternity and Foundation as our 18th database partner and look forward to working with many more of their chapters. We are proud that SAE trusts us with their data, finances and operations."
Sigma Alpha Epsilon is OmegaFi's 18th Compass partner, joining, Acacia, Alpha Delta Phi, Alpha Gamma Delta, Alpha Kappa Lambda, Alpha Xi Delta,Chi Phi, Delta Chi, Kappa Alpha Order, Phi Delta Theta, Phi Iota Alpha, Pi Kappa Alpha, Sigma Alpha Mu, Sigma Pi, Sigma Tau Gamma, Theta Chi, Theta Xi and Zeta Beta Tau.