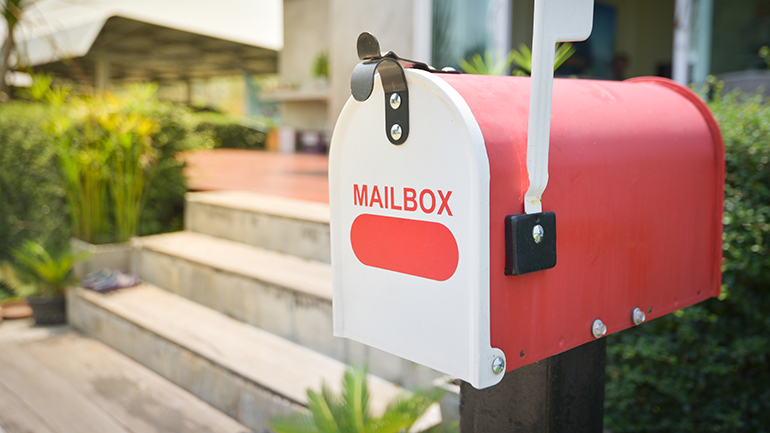 Part 4 in a series about the Fraternal Case Statement
When a fraternity direct mail appeal results in a 9% response rate, it gets some attention.
Yesterday, I spent time in a room-full of development officers and board members who lead various fraternity and sorority 501(c)(3) foundations, and we discussed such an appeal. We also made a deal with each other. I want to extend this deal to other interfraternal friends who were not part of yesterday's conversation.
OmegaFi developed a concept for a direct mail appeal several years ago. We call it our Rivalry Mailing. The mailing is carefully timed to arrive in mailboxes around November 15, just as the major NCAA college football rivalry games are about to start. It is customized to mention the letter recipient's rivalry match-up or a rivalry match-up in the recipient's region as much as possible.
We use the appeal to stress the importance of winning. Just like college football, big-time programs need money to win. Fraternities are no different. That's the argument we try to make.
This approach seems to resonate. In 2012, one NIC fraternity foundation saw a 9.57% response rate to the Rivalry mailing compared to a 1.99% response rate for all other mailings. The next year, we tried a similar approach for a different NIC fraternity foundation. Their Rivalry mailing generated a 4.82% response rate compared to a 1.71% response rate for all other mailings.
This one mailing has helped us adjust fundraising strategies for many clients and foundation partners. We think we might be on to something, but we want to experiment further.
That's where you come in.
If you think this approach might appeal to your alumni and friends, you have my permission to copy our letters. Attached are word versions of the two letters I mentioned above.
Use one of these exact versions or customize it for your audience - whatever is the best strategy for you. If you do decide to use a variation of the Rivalry Letter, I ask you to do three things:
1. Let me know. Tell me in the comments below or send me an email letting me know you are going to try a similar approach.
2. Send me a copy of the actual letter or letters you send.
3. Share your results with me. I want to build a larger data set to further test and improve the effectiveness of this mailing. I want to dig deeper into this concept. If you share your results with me, I'll share the collective results with you so all of us can improve our fundraising approaches and results.