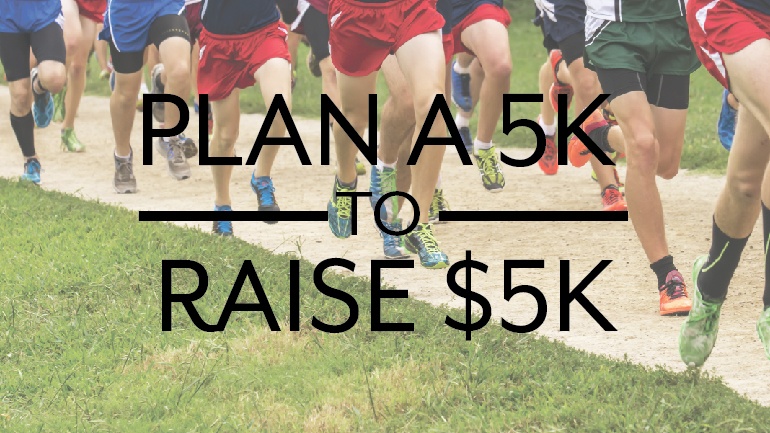 A 5k event is an ambitious project for you and your fraternity brothers to take on. It's also a laudable way to raise funds for a philanthropic cause, and is a fairly straightforward, tried-and-true method of fundraising.
When it comes to managing fraternity finances, fundraising for philanthropic causes is a huge part of what Greek men do naturally: give back to their communities.
So first off, brothers, kudos for your charitable hearts.
But let's go back to that word with which we began--ambitious. We're going to spend some time focusing on why that word applies so readily to your 5k run (or, for the less athletically inclined among us, walk) event.
Don't get scared off now, gents. It's too late for that. You're already all in, right? Right?
That's what we thought.
The thing is, if you're not participating in a 5k that's already set up by a partnering organization, there's a bit that goes into the planning. You'll need to cover your bases with things like administrative tasks and preparation, setting up sponsors and gathering supplies, as well as promoting your event and, of course, getting people to participate. Nothing you can't handle, right? Just checking in to make sure you're still with us.
Good, great to hear it. In that case, let's dive in. OmegaFi is proud to help you Plan a 5k to Raise $5k.
Step One: Start at the Beginning. You Know. Like a Race.
Ah, life, the great rat race. Or in this case, the great 5k race. But don't lace up your shoes and stretch out those hamstrings just yet. If you want your 5k to run smoothly, you'll first have to figure out how to get to the starting line.

That means your philanthropy chairman will be up to his ears in questions like: Is the chapter joining onto a planned 5k with a partnering organization? Or are they planning their own 5k to raise money for their cause? If the latter, is there a specific location that needs to be reserved and approved through the city? Is an event webpage set up yet? What about supplies, event insurance and portable toilets? Are all the volunteer registrations and schedule of events set up? Have you coordinated for an ambulance to be on standby in case someone gets hurt?
You're also going to want to get sponsors onboard with written agreements. Consider which sponsors are important to your cause, and which can help in terms of elements of planning your event like food and drinks.
These are all key components to setting up the logistics of your fraternity's 5k race, and to ensure you raise as much money as possible toward your cause.
Step Two: Get Geared Up
Gathering supplies may seem like a footnote on how you plan your 5k, but it would be a mistake to underestimate just how crucial it is to get this right.
First off, make sure the food and drinks are taken care of. You'll also want to provide banners and signs for your event, and want those to be printed up and prepared well ahead of time. These will help give a professional feel to your event. You'll also want some first aid supplies to treat minor injuries. You may also want race ID numbers for runners/walkers to wear. You might as well make it an official race!
But most of all, you're going to want to represent comradery and brotherhood during the race in the best way possible. After all, you're there to make a difference, and there's no reason not to do it in style. That's why it's crucial to get the sharpest 5k race t-shirts you can find. That's where Bonfire comes in, a company dedicated to making sure you get the perfect 5k race t-shirts for your team.
Using the company's design tool, you can really personalize your event t-shirts, including any inspirational slogans or logos--you may choose to go with your fraternity's letters or crest, or something zany like using an image of a mascot and a fun slogan that may or may not be an inside joke from "that one night at the club."
Whatever you choose to do, Bonfire is a great tool for fraternities planning a 5k, or any other event for that matter.
Once you're all geared up, you're almost ready to take the final steps toward raising money for your cause!
Final Step: The Human Element
For the purposes of planning your 5k, this means getting actual humans interested and involved in participating.
This means--and this is important--that at the same time you're handling the rest of the prep work, you have to be promoting the event online through social media and/or a dedicated webpage, contacting alumni and other donors, setting up who's volunteering to work the race, and talking to the university newspaper or other outlets that might be interested in boosting the promotion of your humble 5k fundraiser.
You want to plan to get as many participants as possible to raise the most money during your 5k. If you wait too long to get started on this part of the planning, you're not going to get enough people to reach your goals. You may even end up in the hole with whatever your chapter has invested.
Make sure brothers who are supposed to help out don't shirk their duties, either. You all need to be more gung-ho than anyone else out there. You need to sell it. Earn it, blister by blister.
These are what we here at OmegaFi consider the rules of the road when you're trying to Plan a 5k to Raise $5k. If you do your due diligence in planning the logistics, getting the right equipment and promoting your race as much as humanly possible, we're certain you'll get enough feet on the asphalt to make your 5k a shoe-in for one of the best this year.
Have you planned a 5k before? How did it go? Anything you would add to our list? Let us know in the comments below!