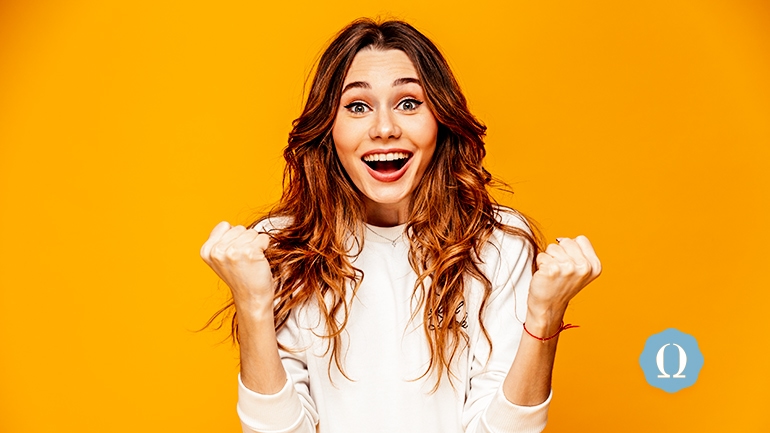 If you're a sister in a Panhellenic chapter, you benefit from that connection every day.
Your college Panhellenic association plays a major role in the success of your sorority chapter and others on campus.
But no matter how familiar you are with the ins and outs of sorority life at your university, you may not be fully utilizing all the sorority tools your College Panhellenic offers. You know they work hard to give you a great sorority experience. But do you know how to take advantage and propel your chapter to the next level?
Using the right tools at the right time can be the key to chapter management success.
You rely on these tools for everything from academics to recruitment, communication, event planning and execution, philanthropy, and more.
Let's take a deeper dive into some of the ways you can put the benefit of Panhellenic sorority membership to good use.
Here are OmegaFi's Panhellenic Tools to Supercharge Your Sorority Chapter.
Need Advice? Advisors Are the Perfect Panhellenic Tool
Everybody has advice these days. If it isn't your parents, siblings, or friends, it's a teacher, your RA, or the occasional well-meaning stranger.
Some advice you receive as a sorority sister is good advice, and it can guide you to better yourself.
However, some advice is, well . . . bad. It just doesn't fit you and your life goals, and it can lead you to make the wrong decisions.
Who do you listen to? Where do you turn?
The answer's often right in front of you, in your chapter house, or a phone call away.

"Lean on your advisors. Let them guide you and keep your chapter on the right path."
When it comes to guidance for your chapter, there's no better place to turn than your advisors. Your Panhellenic association specifically relies on advisors to work to improve chapters like yours.
Many chapters have alumnae advisors to guide you as you strive to meet your national sorority's expectations.

Your Greek Life office may provide advisors as well to build important connections to the university and national organization.

Finally, Panhellenic Recruitment advisors meet with and guide chapters and other advisors on recruitment expectations during the semester.
There may also be others who advise your chapter on different goals and projects and help manage everyday tasks like housing. Together, these advisors should play an important role in the lives of you and your sisters.
As it turns out, advisors aren't just there to look over your shoulder.
Advisors are usually experts on university student policies. They can help you meet Panhellenic regulations and expectations. They're a treasure trove of knowledge about important events, activities, and opportunities.
Also—this is crucial—they're often great listeners and can help individual sisters work through problems they face as college students.
So lean on your advisors. Let them guide you and keep your chapter on the right path. It's exactly what they're there for.
Every Rule Is a Tool
Between your university, national sorority organization, and college Panhellenic association, you're following a ton of rules.
It seems like you have a hundred bosses governing every minute of sorority life.
To be honest, it's true—and that's a very good thing.
Think about it. If your chapter went rogue, you'd have to decide what ethics, morals, and standards sisters must follow, then consistently enforce them, all while managing other day-to-day chapter activities and acing midterms.
Yeah. Not easy. We think not many chapters could manage that feat on their own. That's because you're not really expected to.
Thankfully, you can focus on academics and having a positive, enriching sorority experience, because there are rules in place that keep the wheels from coming off, so to speak.
Think of your Panhellenic association as a central hub of all the different rules, such as:
Prohibition or regulation of alcohol at chapter events

Academic regulations for pledges and current sisters

Recruitment schedule and guidelines/documents

Housing regulations

All university rules and regulations

Sorority expansion and colonization guidelines
They team up with other departments and officials to make sure these rules are a priority for all Panhellenic chapters.
Your chapter benefits quite a lot from these rules.
All chapters get a fair chance to recruit in a safe environment, and potential new members must be academically sound students. Panhellenic recruitment encourages crucial diversity among sisters and prohibits discrimination. It helps you avoid risky behavior and navigate unforeseen situations that can land sisters in trouble. New chapters have a pathway to expanding on campus, in a legitimate way.
You're not the only one who benefits, either.
Parents have resources through the Panhellenic association like information on student conduct and safety, Greek housing, cost of membership, expectations of Greek members, and when and how their children can seek bids.
Alumni have a structured way to coordinate between chapter, national sorority, Panhellenic association, and university.
University officials are assured chapters will represent their ethical standards and offer students a values-based experience.
So crack open that rule book, and bask in its glory.
Open-Door, Open-Heart Policy
Your chapter house probably has an open-door policy—during visiting hours, that is.
Your hearts are always open, too.
Your Panhellenic association is much the same. They're sisters just like you, after all.
They want to do what's best for you, and that means keeping the lines of communication open.
Any time you have questions or concerns, need guidance, or want to participate in making sorority life better on your campus, they're there to listen.
The best Panhellenic tool of all time? The people.
Speaking of people, chapters benefit from all forms of communication. The faster and more efficiently sisters can connect, the better. OmegaOne software connects sorority chapter members instantly, giving you the ability to coordinate calendars, announcements, study hours, poll questions, birthdays, emergency check-ins, and more.
What questions do you have about Panhellenic tools? Which tools do you use to supercharge your chapter? Let us know in the comments below!
OmegaFi is an industry leader in Greek technology for financial management, communication, recruitment, and more. Learn more about us here.