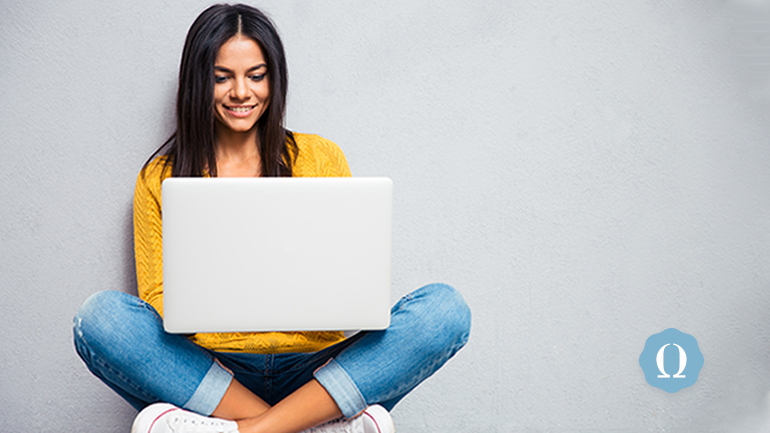 Sorority recruitment tools are only as good as the sisters who use them.
When it comes time to take on that hoard of new undergraduate women knocking down the doors of your chapter house, the right tools used the right way will land you the perfect bids.
Alternatively, you can have all the resources in the world—but if sisters aren't using them the right way, you'll end up making bad or uninformed recruitment decisions. These decisions can lead to lower recruitment numbers, or just lower quality recruits, and hurt your chapter down the line.
No one wants to be the only chapter walking away from recruitment with regrets.
So how do you avoid said regrets? How do you make your sorority recruitment tools work for you? get sisters on the same page and have the recruitment of your dreams?
It's one thing for a chapter recruitment chair to build up her toolbox for maximum efficiency come recruitment week events.
But this only works if sisters are using them with the same level of knowledge and in the same ways. The point is to get everyone tackling recruitment together.
Some useful steps in coordinating your sisters' efforts include:
OmegaFi wants your next recruitment to be a smashing success. Here's How to Encourage Sisters to Use Recruitment Tools.
Sorority Recruitment Tool #1: Connect Sisters with the People Around Them
Your recruitment chairperson is already connecting with people who have invaluable insights into the recruitment process.
This includes people like:
Chapter advisors
A recruitment person from your Panhellenic or other sorority umbrella group
Fraternity/Sorority Life advisors
Recruitment officers from other chapters
Other university officials
These individuals provide insight toward a broader, unified set of rules and ideals for sorority recruitment on campus.
However, most sisters aren't regularly meeting with these individuals. They get their information from the recruitment officer.
While many of these people are busy come recruitment time, it can help during calmer months to bring them in for presentations.
This puts a face on the broader recruitment goals of your campus sororities for members. Hopefully this can spark sisters to want to approach recruitment with a "common good" approach too.
Sorority Recruitment Tool #2: Teach New Rules and Brush Up on Old Ones
Sometimes it might be tempting to minimize the number of meetings or amount of discussion around rules other than simply going through them "because you have to," like a teacher reading a syllabus.
Why don't sisters just read the rules themselves?
Well, for one thing, that leaves no room for discussion. It leaves sisters to interpret the rules for themselves. Really, rules aren't just a bulleted list of what to do and not to do. It's about building a better recruitment experience.
Instead of simply handing sisters a list of new rules, make sorority recruitment rules a conversation. Talk about what they want to get out of the experience and how to do that within the rules, both new and old.
Sorority Recruitment Tool #3: The Ultimate Recruitment Tool Is Your Set of Values

The shared values of the Greek community shape recruitment in general. However, it's also necessary to look at what values matter to your chapter.
Go back to your founding documents. Figure out what your sisters represent unique from other chapters. Reconnect with those values during a shared experience where you can really feel those values in action.
Here are a few values-based suggestions:
A retreat. Retreats give you a time and space specifically for bonding. Holding a recruitment-focused retreat can help bring shared values and bonds into the planning.
A leadership seminar. Holding a chapter leadership seminar can help bring the inner leader out of your sisters, so they can enact your chapter values with confidence and enthusiasm.
A fun activity after recruitment is over. Once you send in that bid list, celebrate. Recruitment is hard work. Have a barbeque, pool party, or bowling night. This shows sisters that they are valued—and that they should value their own efforts.
Sorority Recruitment Tool #4: Hook Sisters Up with Recruitment Software
Getting sisters to use the right sorority recruitment tools in the right way is never easy. But Greek chapter software designed specifically for you and your fellow members can make a huge difference.
Sisters are already always on their phones. They have chat apps, school apps, dating apps, map apps, calendar apps . . . you name it, there's an app for that. Technology is a massive part of everyone's lives, and most chapters need it to manage these days.
Why not give sisters the right sorority software, so they can use tools that come naturally to them? OmegaFi's software solutions are designed to do exactly that.
OmegaRecruit – The Only Recruitment Software You'll Ever Need
Centralized PNM database
Mobile-friendly, electronic rounds of PNM voting
Slideshow function that makes voting straightforward and easy
Accessible recruitment data, such as trends, comparisons, and measurements of the chapter's votes, PNMs, and voting members
Integration with ICS campus recruitment software, so you can send your bids electronically
Learn More about OmegaRecruit Here
OmegaOne – The Future of Sorority Communication
Centralized hub for sisters to communicate electronically via their mobile devices
Officer-friendly top-down style of communication, where chapter managers drive the conversation
Customizable groups for messages, alerts, shared files, event invites, and more
Event management calendar, geo-location check-in, and attendance points system
Study hours attendance tracking and emergency alert system for sister safety during a campus crisis
Learn More about OmegaOne Here
OmegaFi offers software solutions for Greek chapters for recruitment, budgeting, communication, and more. Learn more about our services or call direct at 800.276.6342.
Let us know if you have questions or comments about sorority recruitment tools in the comments below!