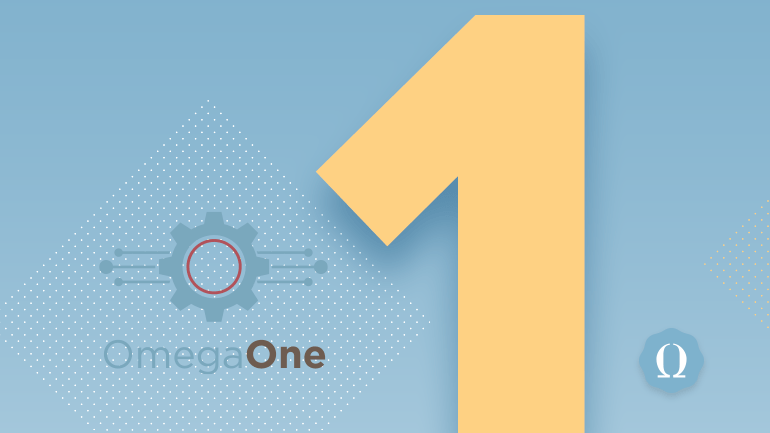 The best fraternity software connects brothers with their goals.
It helps you make your chapter stronger, more efficient, and helps you reach your goals organically and more consistently.
There's a simple way to think about the difference between good fraternity software and other types of digital tools.
Does the software guide brothers to their goals--from planning to execution?
Does it bring brothers together?
Can you rely on it as part of your day-to-day chapter management?
Some software fulfills one of these needs, but not all.
For instance, social media is great for keeping in touch with people on the fly and chapter promotion, but it's not geared toward engagement outside of the digital world.
Spreadsheets work for tracking recruitment votes and bid lists, but they don't streamline the recruitment process from start to finish or facilitate bringing in a strong new member class.
A cloud-based chapter calendar lets brothers know what's coming up, but it doesn't connect planning events to communication or attendance tracking to maximizing engagement.
Why? Because most general-use software wasn't designed with brothers in mind. It doesn't anticipate your chapter management flow, and it doesn't connect the moving parts of a fraternity, from budgeting, to recruitment, to communication, to event planning and participation, to academics, and even safety alerts during a campus emergency.
OmegaOne's here to change all that.
---
OmegaOne is OmegaFi's all-in-one fraternity communication software, designed as the digital Swiss Army knife of chapter life. Check it out here.
---
We're confident in saying that there is no software on the market quite like OmegaOne.
When it comes to a tool that will get your chapter where it needs to go, There Can Be Only One: Best Fraternity Software.
Let us prove it.
Communication Software Brothers and Alumni Won't Hate
Have you ever wondered why it's so hard to make a chapter-wide WhatsApp group, or why communicating with alumni this way is like pulling teeth?
Ask your housing corporation president to get on a group chat with brothers, and suddenly he becomes a monk and moves into a cave in the mountains, completely off the grid.
Whether it's email, text, or a general messaging app, brothers and alumni hate being pounded with information that doesn't apply to them.
You know what we're talking about if you've ever been in a group text or email situation where everyone keeps hitting "reply all" and blowing up your phone.
It's frustrating, because like 10 percent of what they're talking about applies to you. Eventually you tune all of it out.
Imagine being an alumnus and getting constant messages from brothers about what they're serving for dinner during formal or who's meeting up at the campus gym tomorrow morning.
Rather than drive chapter engagement, group messaging can do the opposite.
You need the right fraternity software for the job.
The OmegaOne Communication Solution
As opposed to other communication solutions, OmegaOne is designed to get the right messages to the right people at the right time—and to do it in a way that makes your chapter run more efficiently and drive engagement.
Brothers will receive customized alerts, texts, emails, file shares, and event attendance requests that are relevant to their chapter roles.
If you're the chapter historian, you might have some digital images shared with you.
If you're supposed to volunteer at the next big philanthropy 5k, you'll get the necessary details.
If you're a brother who owes membership dues, you may get an email updating you about your outstanding balance.
If you aren't, you won't.
Alumni can also safely join your OmegaOne network and get information that's just for them.
In OmegaOne, officers drive communication tailored to specific groups. If alumni are invited to a Founders Day barbeque, they'll receive the deets on that, as well as a warning to bring some bug spray. For non-alumni events, they won't be inundated with info that doesn't apply to them.
This kind of custom-tailored, top-down information sharing drives alumni engagement because people actually know what the heck they're expected to engage with.
They don't feel overwhelmed by an onslaught of alerts and emails not meant for them.
With OmegaOne, you're connecting smarter, and clearly defining what engagement looks like for your chapter.

How Else Does OmegaOne Fraternity Software Drive Your Chapter?
Think of OmegaOne as a vehicle getting you where you want to go. You're steering the car, but you're travelling in a machine designed to get you from point a to point b as quickly, comfortably, and safely as possible.
However, while you may have to pay for "add-ons" like seat warmers and nice rims when you invest in a car, OmegaOne comes fully loaded.
Here are a few of the features that will take your chapter down the road it wants to go:
Events management functionality that lets you connect your chapter calendar with members and alumni, track attendance with geo-location and other check-in features, manage members' appeals, and send real-time updates and information.
Academic tools for scheduling and tracking study hours, as well as connecting brothers who share classes or subjects, to optimize school performance.
Emergency check-ins for any campus crisis, such as severe weather, a fire, an earthquake, or an active shooter scenario. Send repeating alerts members can reply "safe" or "not safe" to, and communicate with them during an emergency.
Pay your chapter bill using OmegaOne, making dues collection and management a breeze.
Manage member and alumni data including contact data, user photos, and other crucial info when you're trying to manage OmegaOne users as well as connect outside of the software.
OmegaOne also connects with other OmegaFi fraternity software such as:
There can be only one best fraternity software. OmegaOne seamlessly connects all facets of chapter management and communication in one central hub. Using this software to help run your chapter is easy and intuitive, and you'll be surprised what it can help you accomplish.
OmegaFi offers software solutions for fraternity chapters for recruitment, budgeting, communication, and more. Learn more about our services or call direct at 800.276.6342.
Leave your questions or comments about our fraternity software in the comments below!