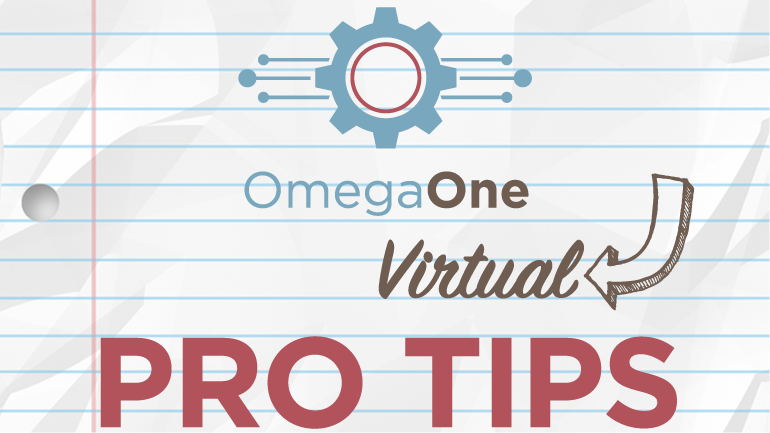 Secure Officer Elections with OmegaOne
While the US election is behind us, there's still another important election coming up…OFFICER ELECTIONS! Given the current state of things, officer elections will probably look a bit different this year. In a few more weeks, this will all be over, and you can hand over the reigns of chapter leadership to your new exec board. But first, you need a plan for fair, informative and secure elections. Check out our pro tips below, and then read our blog post about Virtual Chapter Meetings!
First, get your schedule together. You'll need to account for nominations, speeches and actual voting, so lock in your dates on the calendar and start communicating the plan to your chapter.
Next, make sure your format is right. For nominations, you want written (or typed!) responses. You can accept nominations through email or during a live chapter video call, but OmegaOne polls can make this even easier. You can set a submission deadline for nominations, and you will never miss an email nomination.
For speeches, you want video with Q&A. We recommend Zoom, Hangouts or Teams. Give speakers time limits and ask members to type questions in the chat or ask them out loud during a timed Q&A section at the end. You can easily share speech and application files with your entire chapter or select members through OmegaOne.
For voting, you want secure, online, private polls like the ones in OmegaOne. Current officers should set the polls up in advance and give members a deadline to review speeches and officer applications before voting by online secret ballot. Members can confirm the accuracy and submission of their votes at any time through the OmegaOne mobile app, and only members with access to OmegaOne can cast a ballot in your election.
Wrap up and announcement. Be sure to set a very clear deadline for voting and use announcements and reminders to ensure good participation! Announce the results during your live meeting or through an announcement in OmegaOne!
Ready to set up an OmegaOne account for your chapter? We want to answer your questions and help you get started! Choose a time for a quick chat here.
Already have OmegaOne? Any user with Officer or Admin access can set up polls under Admin Tools à Manage Questions/Polls. The Help button on the top of the page will walk you through how to set up a new poll, and our Customer Service Team will be happy to answer any questions you may have! customerservice@omegafi.com
Check out our video below to see how easy it is to host virtual meetings and voting through OmegaOne!