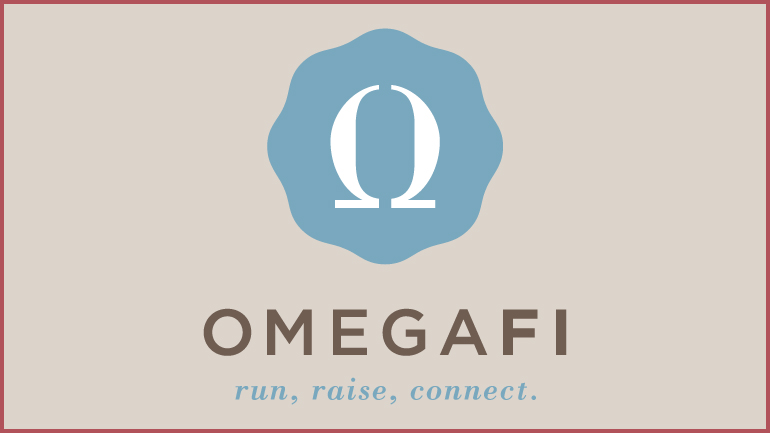 New products . . . new employees . . . new solutions . . . a new building . . . even a new name characterized 2010 for the company formerly known as Omega Financial, Inc.
Over this last year, we hired more people, raised more money and collected more for Greek Life than we did for the first eight years of our company's existence.
In an economy where so many people are out of work and so many graduating college students face a difficult job market, I am perhaps most proud that we hired 17 new people to augment the 54 we started the year with. New faces brought new energy and expertise to every department - Operations, IT, Advancement and Customer Service.
We spent much of the year finding a place for these new professionals to do their jobs.
As 2010 began, we soon realized we would outgrow our renovated railroad depot office building. By March, we confirmed our predictions as two and three people started sharing offices - and in some cases the same desk!
To remedy these cramped quarters, we began renovating the building next door. By October, construction crews had transformed this dilapidated storage facility that started with no roof and a dirt floor into our spacious and high-tech new South Station Operations Center. The move of 51 employees from the "old" building to the new one is now complete. In 2011, we hope to begin renovating and transforming the old North Station building to accommodate additional growth and many of our plans for the future.
Much of the growth and change of the last year revolved around the development and implementation of a new product line and solution for Greek Headquarters - CompassSM. Compass is a technology-driven powerhouse of precision management and analytical tools that vertically integrates your fraternity or sorority and foundation operations at all levels (undergraduate, alumni, regional and international).
Compass is also the culmination of much work that brings together the different lines of business we've developed over the years - membership, events, financial, and fundraising/donor management tools - along with our strong commitment to customer service and innovative, custom-built technology.
Although there were some bumps along the way, Compass is now fully operational and in use. We're fortunate our beta partners have been so patient and quick to share their ideas, opinions and, yes, in a few cases, their criticisms, of the product.
More than a database for national headquarters, I believe Compass will transform the way national fraternities and their associated 501(c)(3) foundations run their organizations, raise money and connect with their members and constituents. Development continues, and there are many exciting improvements coming to all Compass clients (we won't charge when upgrades and improvements are introduced). Right now, at least six other headquarters are in line to convert to Compass in 2011.
In addition to introducing Compass, our core business thrived this year. Some of the statistics are staggering. Based on preliminary 2010 numbers, we:
Supported 2,007 individual chapters
Maintained and managed records for 504,393 individuals
Furthered partnerships with 18 different inter/national headquarters
Collected more than $225 million in dues, rents and fees for Greek Life
Raised more than $7.2 million for new houses, renovations, scholarships and fraternity and sorority operations
Processed 215,745 checks and 247,337 credit card transactions
As a result of this tremendous growth, we spent some time reevaluating our company and the services we provide to fraternal organizations. From that self-assessment last summer came a new name (OmegaFi), new company colors (pewter, rice cranberry and chocolate), a new logo and website, our new tagline (Run, raise, connect.) and simplified and consistent product lines (VaultSM, EmbarkSM and Compass). This transformation was exciting and at times, scary, but I believe it better conveys our company culture and commitment to Greek Life and higher education.
Despite so much change and growth in 2010, I am proud to say we remain committed to the same ideals we had when I founded the company in 1992 - agility, innovation, trustworthiness, personal excellence, confidence with humility and a commitment to customer service.
I am so happy that we could improve operational efficiency and the bottom lines for so many chapters, house corporations, alumni associations, inter/national headquarters and educational foundations in 2010.
What's in store for 2011? A lot. Be on the lookout for new, easy-to-maintain Vault Websites to support chapters and their related alumni entities, lots of integration between OmegaFi applications to simplify life for our clients, Compass roll-outs to many different headquarters, expanded use of social media, including an OmegaFi YouTube channel and a whole lot more.
I'm excited about the year ahead, and I hope you'll let us know how we can help your organization better and more consistently run, raise and connect in 2011. Happy New Year!
Todd Reaves, Founder-OmegaFi