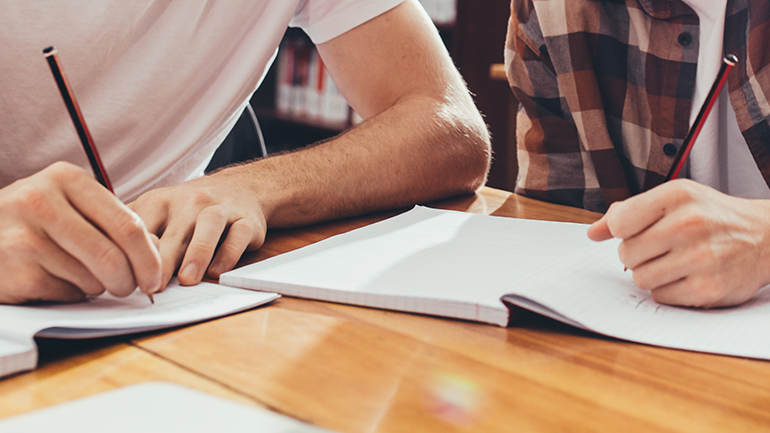 Last week, I attended the Greater Columbus Chamber of Commerce Eye Opener Breakfast. The Eye Opener breakfasts are held every month and are a great way to recognize businesses in the area, network and honor our community leaders. This breakfast was special. It was in honor of The Chamber of Commerce's Small Business Week, and the theme was "Building the American Dream." Building the American Dream, means something different to each one of us, and personally, it holds a special place in my heart.
I was asked to speak at the breakfast and share my experience and personal opinions of what "Building the American Dream" means to me. I'd like to put this in the context of the startup days for OmegaFi - sharing details and experiences that are meaningful to me - and hopefully interesting to you.
So, please indulge me as we spin the clock back to the early 90's for just a few minutes. Some of you may already know that OmegaFi was born as a college project during my junior year at Auburn University. It was in the Fall of 1991 when my job as Fraternity Treasurer collided with a school assignment. I was pursuing my degree in Management Information Systems, and our project assignment was to design a system around either 1)an existing business or 2) a new business idea. I went with the latter and designed a system to improve the experience of the Fraternity Treasurer - and to solve many problems that come with that job. Imagine if you will, a 21-year old college student trying to collect money like rent, dues, and meals from 150 of his friends - every month. It's a thankless job, to say the least!
It wasn't too hard to see how the business of running the fraternity was really no different than running any other business. In the early days, and even now to some degree, the concept was pretty simple. We needed the fraternity bill to be as important as the other bills that students were responsible for paying. In most cases, parents were indeed sending the money to their son. It just wasn't making it to an envelope under my door in the fraternity house.
Among some members, the attitude seemed to be, "I'll pay the bills that really matter, go out a few times, maybe a quick beach trip, and if there's any money left when I get back, I may pay some of my fraternity bill."
So the model included some simple solutions like, letters and invoices home to parents before the semester started, an organized form to allow treasurers to make membership changes and a process to pursue delinquent debt. Please keep in mind this was all taking place before the Internet, so the original system was designed around paper forms, a lot of correspondence through the U.S. mail and visits to the fraternity house a couple of times each week to exchange information with the treasurer.
Before ever actually starting the business, I applied the model to our KA chapter, and it worked! Our collection rate went from around 75% to over 95%. The Chapter had a large annual budget. With a 20% increase in funds collected, that equated to an extra $50,000 to the bottom line. That's significant and can often mean the difference between financial solvency or failure. With increased cash flow, we were able to meet our goals and objectives. We could pay our vendors, keep the house in better shape, and throw a little extra money into our social budget, which kept everyone happy.
It was following that college class that the idea seemed more and more credible as a potential business venture. But what did I know, right? I was just an undergraduate with an idea. So I went to the one person that I knew that if a reason existed not to try it, he would know it, my father, Bill. He calls himself a realist. After sharing the idea with him I never felt more encouraged in my life. His words of encouragement included "Of course you should try it, what do you have to lose?" and "how can I help?" Together we sought additional counsel from quite a few sources who, still today, play a role in major business and personal decisions.
The conversations progressed in a very positive way, and we ultimately decided to move forward with starting the company. My father generously agreed to fund the necessary startup items. Within the next two months, I hosted a reception at the Auburn Hotel and Conference Center inviting fraternity treasurers and presidents to come hear about Omega Financial Services. Of the probably two-dozen people that attended (probably just for the door prizes), one requested follow up information. A few meetings later, Omega Financial Services had its first customer, Sigma Nu at Auburn University.
In that first year of business, we grossed significantly less than we had spent (of my father's money). The realist in my father was asking, "Now, what exactly are we doing?"
By the following fall semester, I signed up a few more clients, and by the time I graduated, we had 13 chapters in total. We had some momentum. The system definitely worked, and clients were happy, but we weren't making the kind of revenue needed to sustain the business. The system I designed in my class paper just didn't scale the way I planned. I needed automated processes and scalability.
I was facing a significant crossroad. After graduation, I moved back to Columbus, where I spent the mornings working for my father, and spent my afternoons, evenings, and late nights working on Omega Financial. It was around this time that John Woolbright, a good friend from high school days and our CIO at OmegaFi today, offered his expertise and creative genius to help me solve the problems. Within a number of months and many nights burning the midnight oil, we had a version of a system up and running that not only saved hours a day in the office by automating my manual processes, but also included a way for treasurers' computers to dial into our host system. This replaced my frequent trips to the fraternity treasurers and reduced the amount of paperwork required to do the job. While ALL of our problems weren't solved, with John's help, we were back on a track to possible success.
With these newly gained efficiencies and some new business, it didn't take long to outgrow the room I was occupying (rent free) in the back of my father's business, Reaves Wrecking Company. I needed more space and more help. As we all know, both of those things require money.
To make this happen, I made the decision to borrow more money in the form of a loan from my local bank. I took on a partner (which isn't always the best solution), and developed an advisory board. So with these three major decisions behind us we had a new platform and a ticking clock. We were highly motivated.
As the next 12 months zipped by, with a business partner and a new employee. We were attacking our greatest problems, and creating solutions for our clients, one by one. As we could afford to do so, we made some critical and much needed additional hires. Everyone who came on board understood and supported the vision of what we were trying to accomplish. We expected a lot from each other and we all gave everything we had. Those were difficult and wonderful times. We celebrated our successes and lifted each other up as we failed. There was nothing easy about it, but those are the days that I think of when I think of Building the American Dream. It's the foundation of what OmegaFi is today. It's the heart and soul so many people have poured into a unified goal for the past 22 years.
I don't want to over-simplify, diminish or skip over the years following the initial startup. Over and over, we have borrowed when needed, developed new systems, made significant hires and fires. We've moved, renovated, purchased buildings and renovated again. We purchased equipment that becomes obsolete, and then go purchase some more. We, at times, make poor decisions that cost us more than we would like to think, but we learn from our mistakes, take pride in our successes, continue to research, learn and develop processes to better serve our clients.
At the end of the day, we can look back and know that we are working on it together and helping each other, clients and co-workers alike.
We have continued to grow and look forward to continuing to grow.
Our Company Vision Statement is this: To amplify an organization's relevance and opportunities for growth on a perpetual basis.
To those at OmegaFi, we read it like this: "We aspire to help our clients build their dreams."
To me, "Building the American Dream" means helping each other build theirs. If it's a client, how can we get them where they need to be? Is there something in our product line that has value to them? Where is that value and what is it worth? If it's a co-worker, what's important to them? Whether personal or professional, what can we do for one another to help each other fulfill our own dreams?
We also strongly believe in OmegaFi's Company Mission Statement that reads:
Focusing on one member, chapter, and campaign at a time, OmegaFi's mission is to optimize operational efficiency for fraternal organizations so they can build thriving fiscally sound communities across the generation of their membership.
We truly believe in what we do. We believe in the benefit of Greek organizations and work hard to assist them.
I want to close this post with a few thoughts on the future of our company and beliefs that I think contribute to our successes or failures.
I believe most cliches are true, and there are no short cuts.

I believe we should seek counsel from those with more experience than ourselves, and listen to it.

I believe your faith and your family are more important than your J.O.B. and should be prioritized appropriately.

I believe pursuing a common vision with focus yields results.

Finally, I believe that investing financial and emotional resources in people is a rewarding life's work.
I am perpetually grateful for the amazing people at OmegaFi who serve our clients every day. You are the coal in the engine that keeps this train moving full steam ahead.
I still keep in touch with the MIS College Professor, Dr. Tom Marshall, who inspired the school project that resulted in OmegaFi's creation. We joke that I've still not finished the assignment he gave me over 22 years ago - I'm not sure I ever will, and that's the best part.