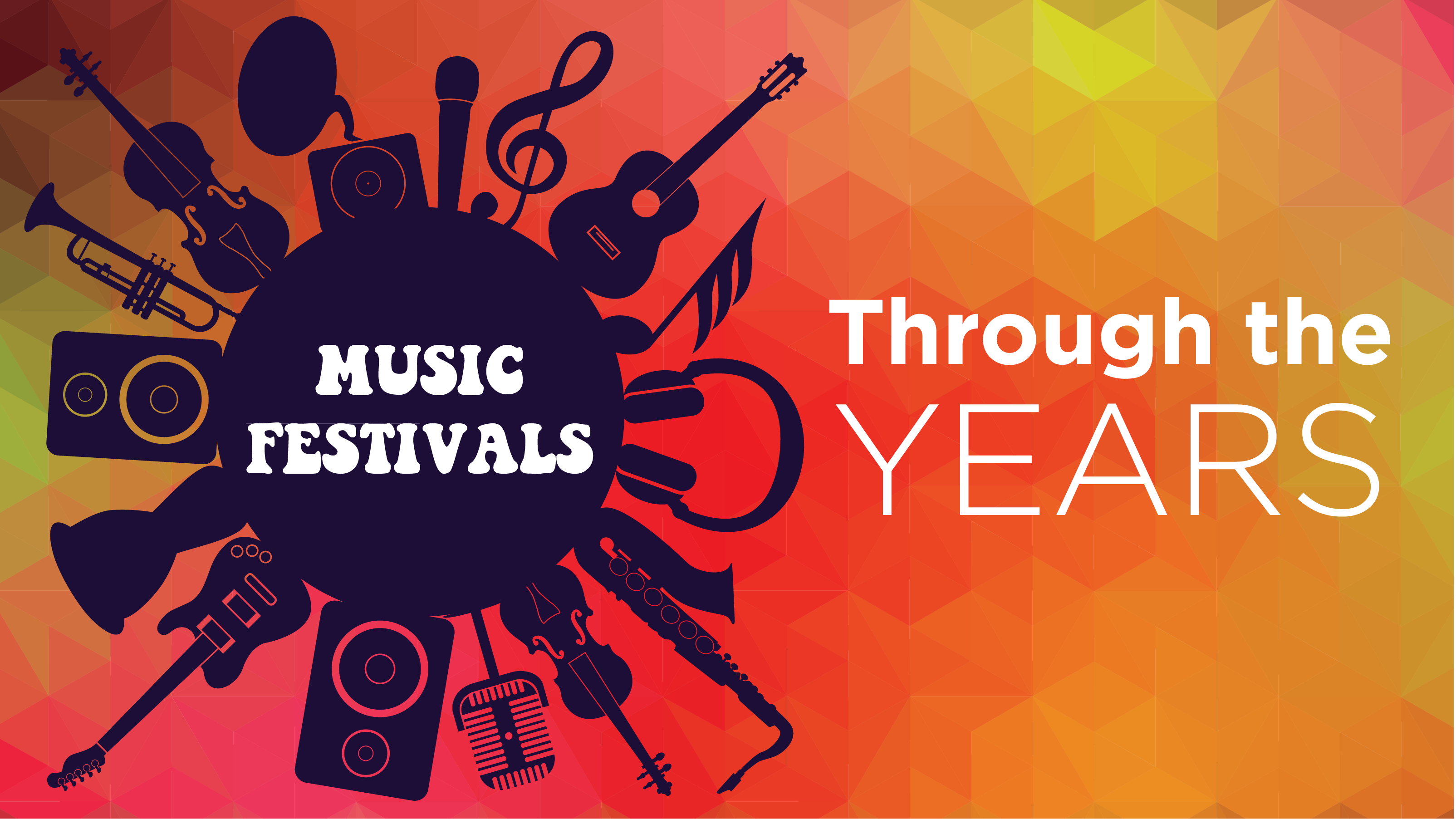 It doesn't matter who you are--everyone, from the mighty sorority president to the green-footed new fraternity brother, remembers her or his first music festival as a college student. Maybe you went to a few rock shows that came through town as a high school kid, and maybe you got all up in the mosh pit or crowd surfed in your tie dyed shirt. Still, going to a music festival as a college student is different. It's your first time without a curfew, without having to check in with mom and dad, or wake up at 6am the next day and shuffle two blocks to the predawn bus-stop, the smell of secondhand smoke all up in your hair. In college, you can road trip it with friends, stay out until who knows when, and hopefully not have an early morning chemistry lab. If you're drinking age, you can even have a few atrociously expensive beers, so long as you call a cab to make it back to campus, or have a designated driver. And if you're a part of the Greek community, there should be plenty of people with which to carpool and share the jams and good times.
Yet anyone who's anyone will tell you that putting up the black light poster and going to class in sandals is only two-thirds of the college experience. The other third is going to music festivals! It's a rite of passage from teen to young adult. Come on, we all know that. From the hazy days of Woodstock, to Warped Tour's unique blend of punk, rock, hip hop, metal and more, to the neon lights of Bonnaroo, there are almost too many to choose. Come on, you've got that George Eliot paper to write for English Lit. (Did you know Eliot was the pen name of a woman named Mary Anne Evans? You would if you paid attention in class.) The last thing you need to do is spend your time researching concerts. To pick you might as well throw a dart and see where it lands--hopefully not in the skin of your roommate. So let's make it easier with a little survey course of our own. The proctor: OmegaFi. The subject: Music Festivals through the Years.
We Begin in White Lake

We begin in White Lake, NY, that is. Even the most casual music festival buff knows that this hamlet dairy farm in the Catskills is where a humble little festival began--what was it called again? Oh, yeah. Woodstock. This festival that began in 1969 is one of the most renowned out there, more formally known as the Woodstock Music and Art Fair. The thing about Woodstock is that, with such humble beginnings as hosting artists like Jimmi Hendrix, Creedence Clearwater Revival, Janis Joplin, The Who, Grateful Dead, Santana, and more, with a crowd of 400,000 mud-covered hippies, it sadly is not a yearly festival. In 2009 Woodstock celebrated its 40th anniversary with a concert, and had run a handful of years in the past, but not with any regularity. But if you can hold off two years, there's a 50th anniversary concert in the planning stages for 2019. It would be well worth the wait.
"I Couldn't Wait for the Summer and the Warped Tour"

This Blink 182 lyric perfectly sums up the Vans-sponsored multi-stage outdoor phenomenon known as Warped Tour. This festival, born out of Idaho, of all places, is a baby compared to Woodstock--it began in 1995, and quickly became a skateboard-kickflipping punk rock pinnacle. Yet the fun-in-the-sun event has been host to a diverse array of artists including The Used, Black Eyed Peas, Fall Out Boy, Poison The Well, Atmosphere, Blink 182, My Chemical Romance, Katy Perry, and tons more. It's the biggest touring music festival in the United States. On top of that, if you're in your own band with your sisters or brothers, you can participate in the Ernie Ball Battle of the Bands and possibly even perform in the concert! Or if you're just starting to learn, get this, they offer drum lessons to concert goers. So gel up that pink Mohawk, ladies, and trim up that goatee, lads, and head on down to the Warped Tour. They'll be announcing who's performing this year later this month.
A Really Good Time

That's what Bonnaroo means. Consequently, Bonnaroo is also the name of a huge 4-day jam and folk rock festival held at Great Stage Park in Tennessee each year since its 2002 inception. Inspiration for the festival came from such great events as Woodstock, but also, among other concert experiences the organizers had, Phish concerts. What a great mix it's ended up being, hosting such big-name acts as Phish themselves, Nine Inch Nails, Radiohead, Paul McCartney, Tool, The Beach Boys, and Jay Z, among many, many more. One awesome thing about this concert is its focus on environmentalism. It actually encourages fans to recycle and uses organic material for food and drinks, as well as hosting "green" initiatives. This year looks to be as promising as ever. See you at the farm!
Put This One on Your "Wishlist"

"I wish I was a radio song, the one that you turned up," Eddie Vedder sings with a voice like velvet in one of Pearl Jam's slower tunes, "Wishlist." If you have a wish list, going to the Coachella music festival in Indio, California should be on it. Pearl Jam and the concert aren't mentioned here randomly, as the two are oddly intertwined. In 1993, Pearl Jam held a concert at the Empire Polo Club to protest Ticketmaster venues. This showed the viability of the polo club as a venue, and the rest is history, with Coachella being held in the beautiful grounds lined with towering palms and with a mountainous backdrop cutting against the sky. They host everything from rock, to indie, to hip hop, to electronic dance music, and more, and you have to see this year's lineup to believe it.

These are just a few, obviously. There are other worthy mentions, like Lalapalooza and Ultra, to name a few. Are there some unforgettable music festivals we egregiously left off the list? Are there any knock-down-drag-out rock fests you're still wearing the filthy admittance wrist band to years later? Which events would you add to our list? Let us know in th